It can be frustrating when a file format you downloaded or received is not supported by your system. It can be a video file, image file, or a zip file. We may also receive However, there are different software available these days that help you to download specific files. These are targeted software, for instance, image editors for graphic and photo files, PDF software for PDF files, and more.
However, downloading a dedicated file viewing software for each type of file can be overwhelming, both for you and the system. Hence, it would be smarter to download a file viewer that supports as many files as possible. It should be something that can help you view office documents, images, multimedia files, and more, all in one place. Universal file openers are one such software class that supports multiple file types and formats.
Here, we will discuss some of the universal file openers that will help you open almost all types of files, easily.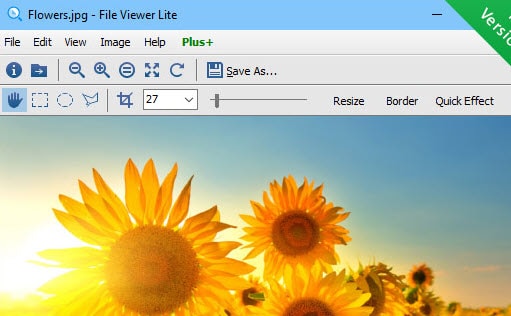 For those looking for a free file viewing software for Windows 10, you can try the File Viewer Lite. It supports over 150 types of files on your Windows system. Once you download it, you can simply drag and drop the file or folder you want to view on the interface, and it opens it up for you. It can open and read file formats like PDF, word documents, excel sheets, and more. to top it all, it can also play audio and video files of different formats.
Features:
Provides support for a wide range of audio and video file formats.
The info panel displays detailed information related to each file that includes the size, type, and location of the file.
You can also view hidden metadata saved in the file on the info panel.
It allows you to copy data (both text and image) from the files opened by the software. You can then paste this saved data in Windows into another program.
It comes in four different types of views such as Native View, Text View, Hex View, and Icon View.
Includes a File Identifier feature that detects unrecognized file types.
Price: free
If you are looking for a file viewer for Windows 10 that offers support for a wide range of file types (over 350 types), then Free Opener can be a great choice. It can open file formats like music and video files, Adobe, MS Office, and more. This sleek software that does not consume much space on your system compared to other similar programs.
Features:
It comes with a user-friendly interface with only File, Edit, and Help options on the menu.
It allows you to browse and view multiple files and view them in a bigger pane.
Lets you open all types of files including HTML, PDF, AVI, or XLS without any hassle.
Clearly lists the different supported file types under the Abut section for convenience.
Price: free