If you are a kinda of Power User and wants to perform backup, you probably know that we can not perform backup on a local storage, yet we have the option to backup on a cloud storage, called OneDrive
Step 1: Setting up backup on OneDrive
Make sure you are running Windows 10 Mobile, then go to
Settings>Update and Security>Backup and make sure all the switches are turned on.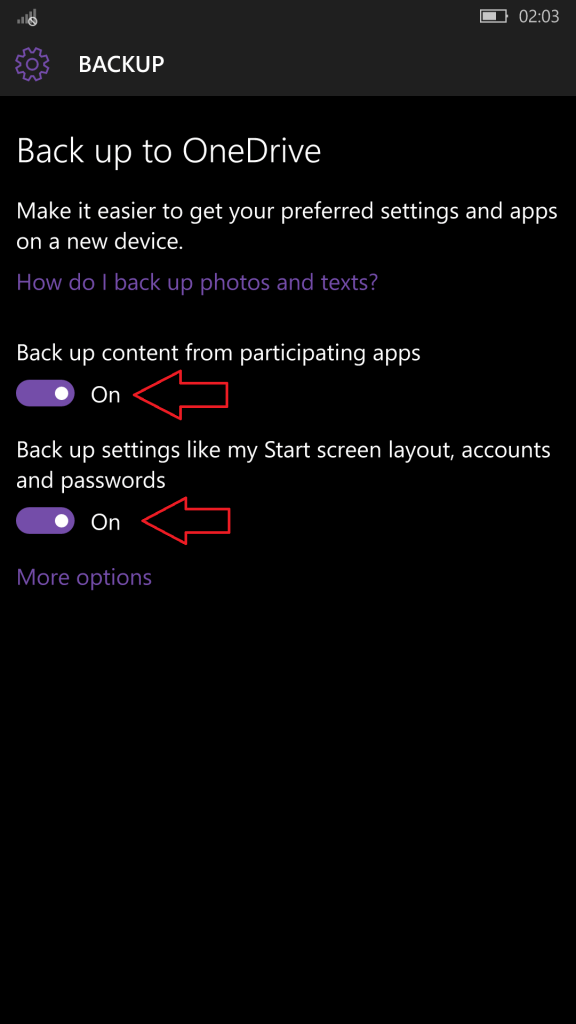 So now you have configured your phone to do automatic backup.
Step 2: Backing up apps data
Now tap "More options"  and you will be presented with all the apps that have the ability to back up their data to OneDrive. Depending on  your needs, you can choose the ones, you want to backup.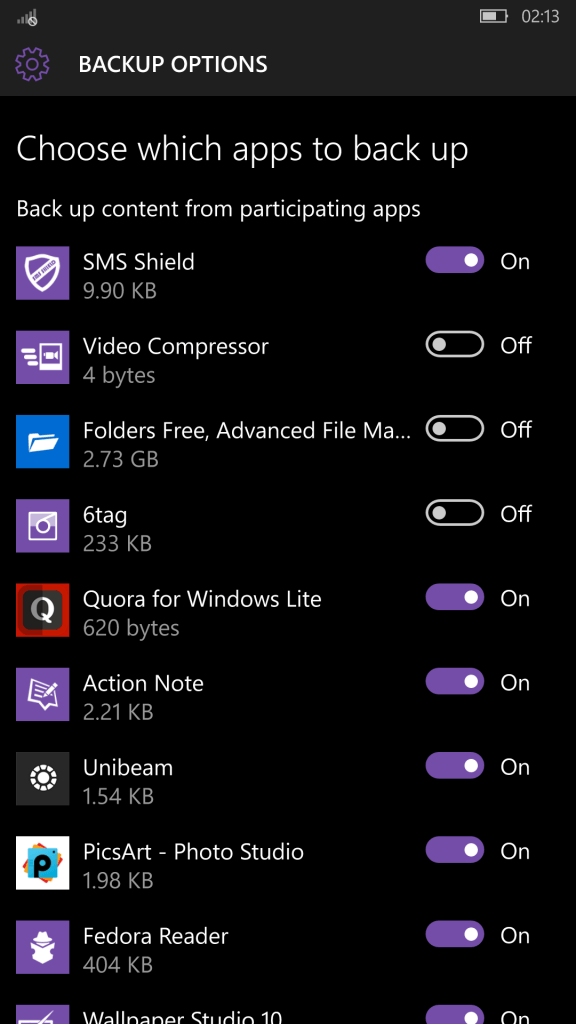 After checking the apps, click "backup now" button
Step 3: Backing up Messages
For backing up messages go to Messaging app > Settings and make sure "Sync between devices"is checked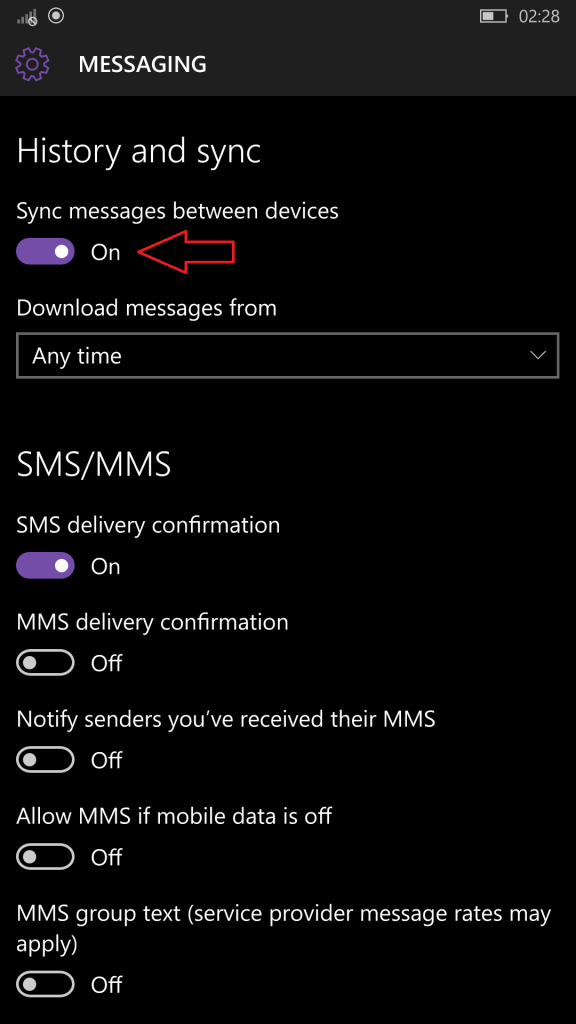 Step 4: Backing up photos and camera
If you are always on the move and often switch between devices whether its android, ios or windows you can always have your photos and videos with you thanks to the almighty OneDrive. OneDrive app provides automatic backing up of photos and videos directly to your Microsoft account. To set up the automatic backup go to your OneDrive app in your windows phone and click on Settings > Camera upload and make sure the switch is turned on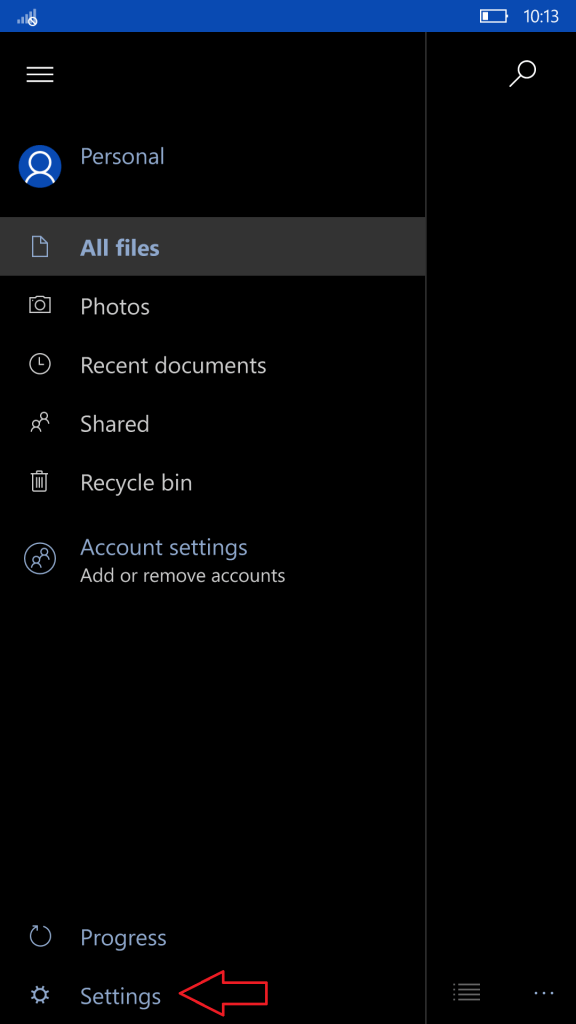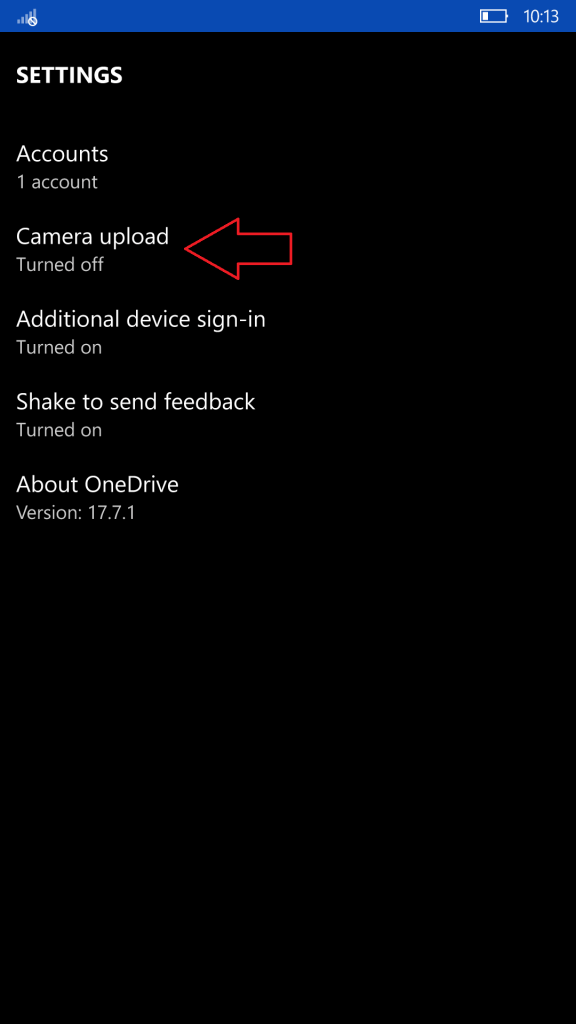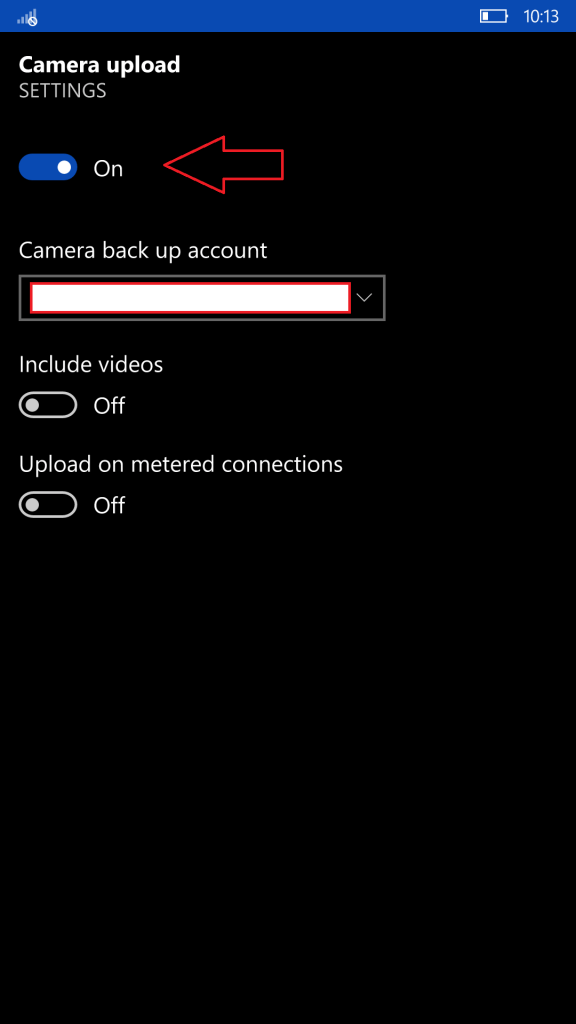 If you want to backup videos, too you can switch on the "Include videos" button too, but it might fill your onedrive storage very quickly. "Upload on metered connections" switch make sures the photos and/or videos are uploaded even on connections that are set as data e.g Mobile data
Step 5: Syncing your settings across windows devices
If you are the type of person who always switches between various windows phone devices, then this feature comes very handy. It will automatically sync your themes and passwords. To set it up, go to Settings > Accounts > Sync your settings and make sure every switch is turned on. This feature even syncs the theme between windows 10 desktop and mobile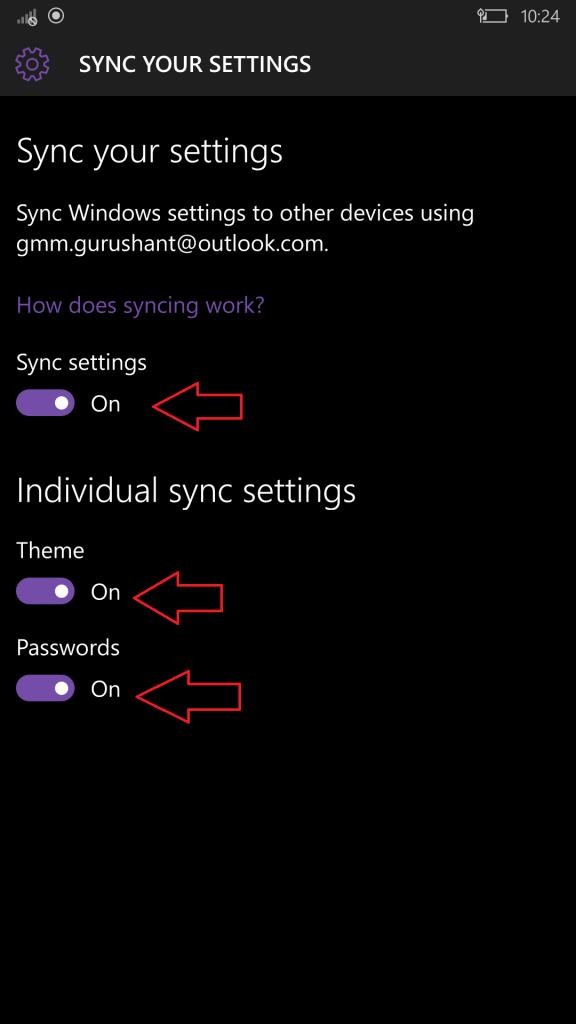 In windows phone there is no need to back up contacts, as they are automatically synced to your microsoft account
You can also download this PC Repair tool to Locate and Fix any PC issue:
Step 1 - Download the Restoro PC Repair Tool
Step 2
- Click on Start Scan to find and Fix any PC issue automatically.
A Engineering grad, who is in love with windows, and loves to write about it!