The Apple ID page plays a very important role in updating your Apple ID information, changing passwords, checking subscriptions, etc. But we have got many reports from several iPhone users saying the Apple ID got greyed out at the top of the Settings page.
Because of this, it is not possible for them to open the Apple ID page for accessing iCloud, signing out of Apple ID, etc. This could be due to the content & privacy restrictions for the Account Changes option on the iPhone.
This can be rectified using the steps explained below in the article.
How to Fix Apple ID Greyed Out in iPhone's Settings
Step 1: Launch the Settings page on your iPhone first of all.
Step 2: Then go to the Screen Time option by clicking on it.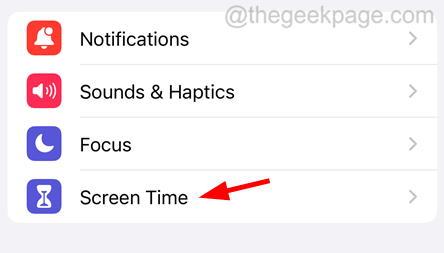 Step 3: When you reach the Screen Time page, click on the Content & Privacy Restrictions option.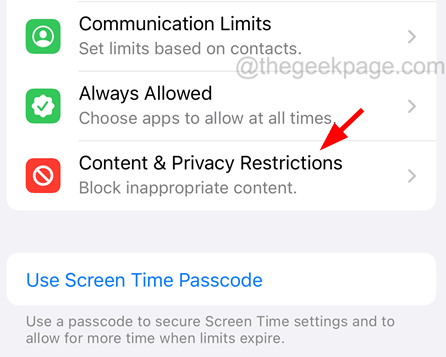 Step 4: Here you have to make sure the Content & Privacy Restrictions option is enabled by clicking on the toggle button at the top.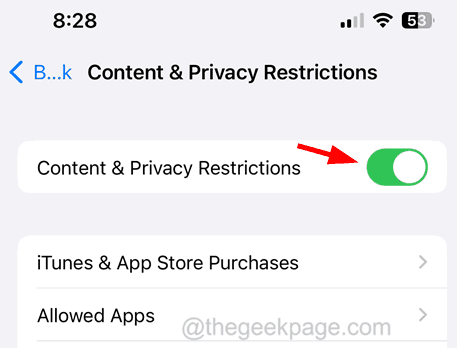 Step 5: Scroll down the page to the Allow Changes section at the bottom.
Step 6: Tap on the Account Changes option from the list as shown in the below screenshot.

Step 7: Select the Allow option from the options as shown.

This will now allow any changes done to the Account on your iPhone and will fix this issue easily.