Did you know there is a scroll button in latest mouse these days which helps you to scroll down any page or folder to search for files or anything easily. But if you are using a touchpad on your laptop instead of a mouse, then making scrollbars visible all the time would be of great convenience to scroll. By default the scrollbars are automatically hidden when they are inactive but windows 11 allows users to enable or disable the setting which will automatically hide or show the scrollbars always on your system. If you are wondering how this can be done, then this article will definitely going to help you.
How to Always Hide Or Show Scrollbars on your Windows 11 PC
Step 1: Press Win + I keys on your keyboard to open the Settings app.
Step 2: Click Accessibility on the left pane of the settings app.
Step 3: Click on Visual effects in the Accessibility page on the right side as shown below.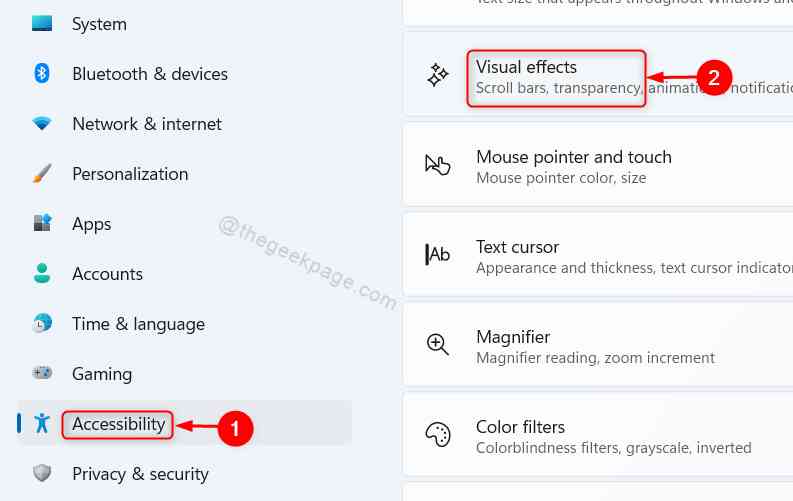 Step 4: Click on toggle button that says Always show scrollbars to either show or hide the scrollbars always as shown below.

Step 5: Close the Settings app window.
By enabling or disabling this toggle button, the scrollbars will automatically hide or show on your system.
That's all guys.
Hope this article was informative and helpful.
Please leave us comments below.
Thank you for reading!