How To Add Open With Notepad Option To The Context Menu Of All Files:- Do you hate finding your favourite editor or any other application from a long list of applications to open a file quickly? It is indeed a long and tiring process, wouldn't you agree with me? So in this article, we have explained a simple registry hack through which you can add the Open With Notepad option to the right-click context menu of any file. Do remember that this can be customized for any application by making appropriate changes in Step 7. You have to change the name of the executable file. Of course, change the names correspondingly in the previous steps as well. But before making any major changes to your registry files, make sure you create a System Restore Point to be on the safe side. What are you waiting for then? Let's get started, shall we?
STEP 1
First of all, you need to launch the Registry Editor. For that, press Win+R keys together. This will open the Run dialog box. When it does, type in regedit and hit enter key.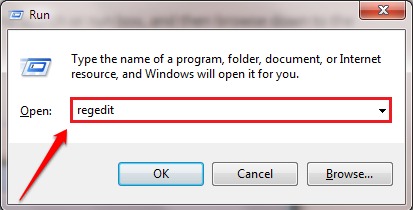 STEP 2
You need to navigate to the following path next:

HKEY_CLASSES_ROOT\*\shell


If you have any doubts, refer to the following screenshot.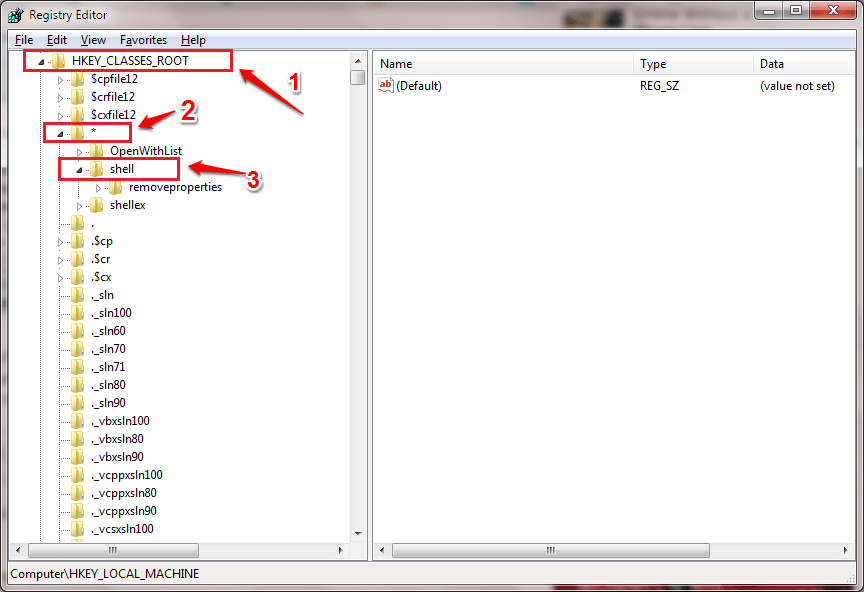 STEP 3
When you reach the key named Shell, right click on it to create a new key. For that, click on New option and then on Key.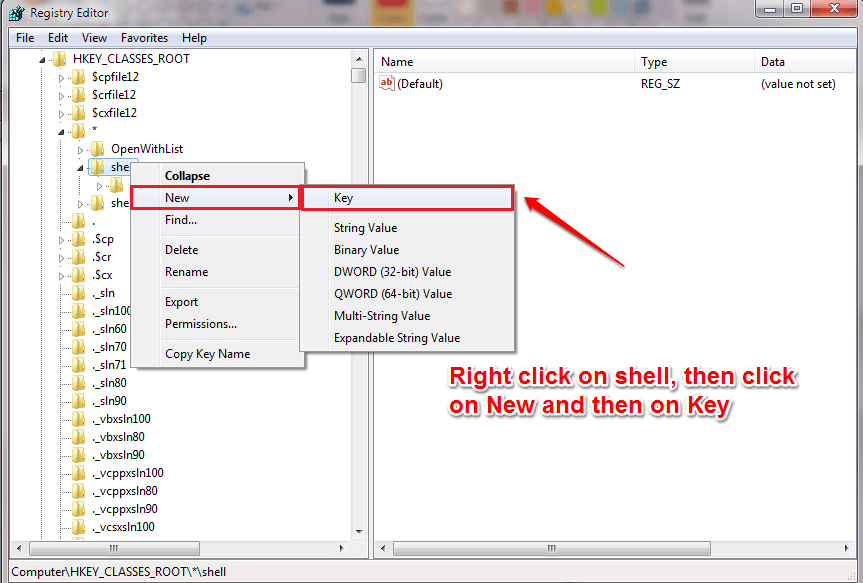 STEP 4
Name the newly created key as Open With Notepad. You can name a key by right clicking on it and by chosing rename option.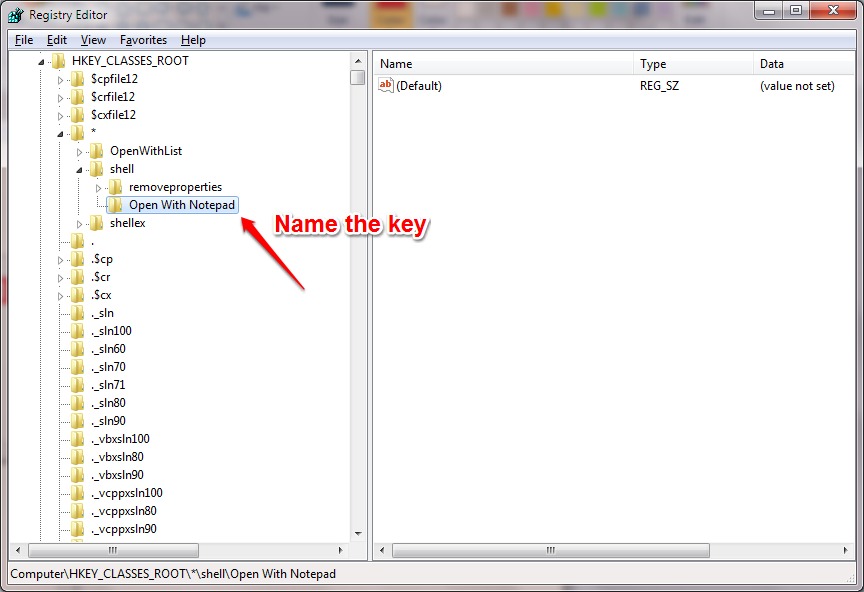 STEP 5
As next, right click on Open With Notepad key, then click on New and then on Key.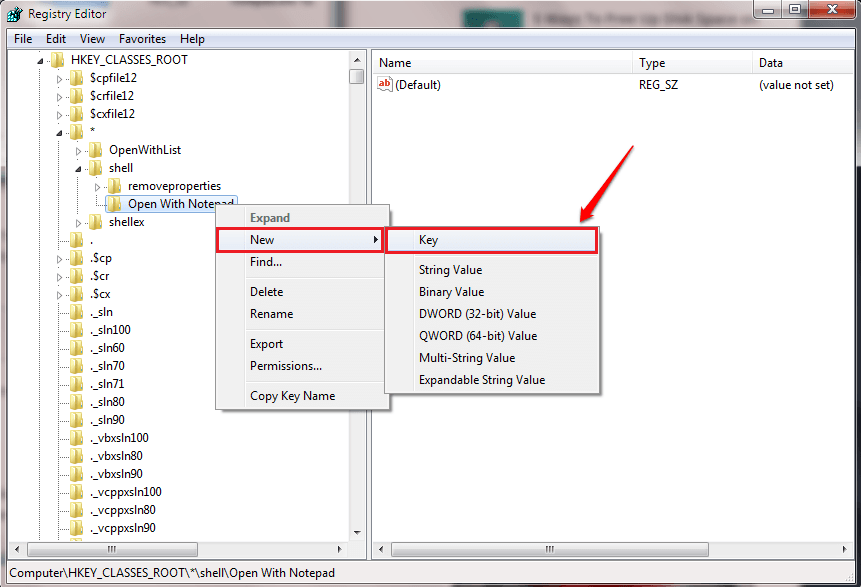 STEP 6
Name the newly created key as command.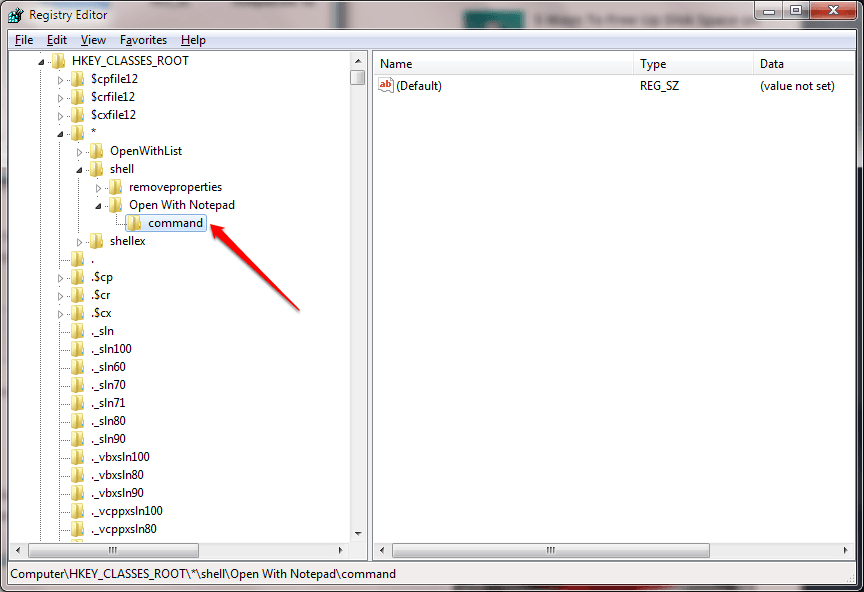 STEP 7
Now double click on Default to edit its value data as shown in the following screenshot. The new value data is to be notepad.exe %1. Simply click on the OK button for the changes to take over. That's it.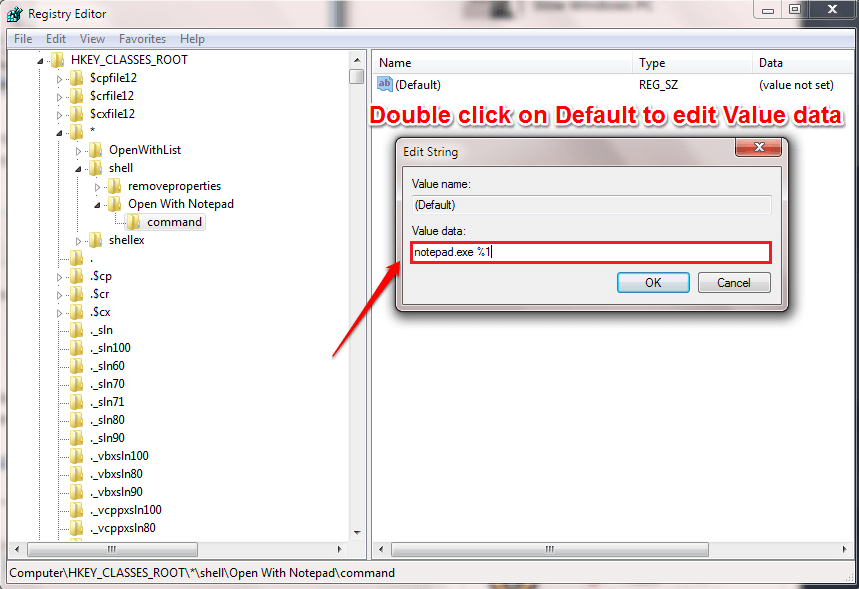 STEP 8
Now right click on any file to see the Open With Notepad option!!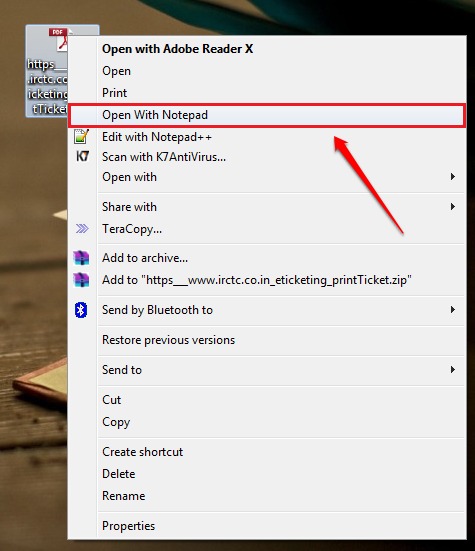 Try out this simple trick today itself. Hope you found the article useful. If you are stuck with any of the steps, please feel free to leave comments. We would be happy to help. Stay tuned for more tricks, tips, and hacks.