The introduction of Bitcoin, a famous cryptocurrency, has added momentum to the digital payment concept. Although, there's a constant debate on how valid and secure is this digital currency, 9 years on, and the furor is still alive.
Bitcoin has been going pretty strong against the U.S. dollar over the last few years, therefore, working as an investment option for people. While it may give you double the returns over the next couple of years, it can also experience a downward trend offering you nothing at all.
So, understand the risk factors involved in it, and if you are still resolved to stay invested in it, get a bitcoin wallet for investing and storing the currency.
What is a Bitcoin Wallet?
A Bitcoin wallet is a program where your public and private keys are stored, and that helps you to send or receive funds. So basically, a Bitcoin wallet of the individual owning the balance, stores the currency in the form of a unique Bitcoin address.
There are types of Bitcoin wallets:
Software wallets – are the apps available on smartphones and PCs. Easy to use, these apps are also potentially exposed to hacking and malicious attacks. These wallets are intended for minor transactions online or offline using Bitcoin.
Hardware wallets – are solid devices operating wallet software of their own. These are comparatively more secure than the traditional software wallets because the former requires you to press buttons manually to lock a transaction. This process makes it challenging for the hardware wallets to be compromised and so, are perfect for bigger transactions of any cryptocurrency, including Bitcoin.
Here's a quick rundown of some of the best Bitcoin wallets to get you covered.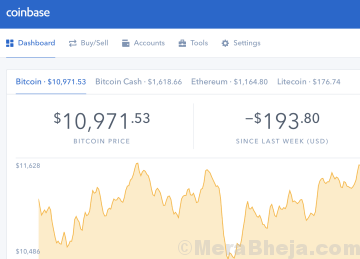 Coinbase is a software wallet that's widely known for buying, selling, and storing cryptocurrencies like Bitcoin, Etherum, and more. The transactions are super easy and carried out forthwith, using a bank account or a debit card. What's more? It also allows to check the prices and the price charts on the desktop or on your Android or iOS smartphone using their app.
Moreover, the program saves more than 98% of the cryptocurrencies offline and the remaining ones are secured by top online security programs. Best of all, it also makes the buying process much simpler by setting automatic buy option.
Price: Fee is based on location and payment method used

Electrum is another popular Bitcoin wallet that despite having an outdated and not-so-good-looking interface, is a powerful and secure desktop wallet in the category. While it keeps your private keys, password locked and secure in the computer, you can also recover funds from an undisclosed stage.
The software uses servers that index the Bitcoin blockchain, making it faster. Moreover, it also allows you to export your private keys that can be further used in other Bitcoin clients. The best part is, the servers of this software is localized and terminated that avoids any down time.
In addition, it proof checks all the transactions in the past records with SPV. Securing your private keys by keeping them offline, breaking up the authorisation helping you to spend your coins between multiple wallets, or inclusion of third-party add-ons, hardware wallets, and more, are some of the other major features of this program.
Price: default fee is a flat price of 0.2 mBTC which can be reduced to 0.1 mBTC* or lower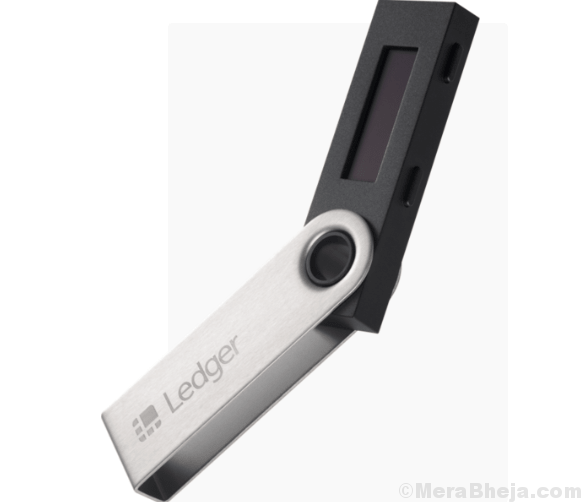 Ledger Nano supports a wide variety of cryptocurrencies and altcoins, including Bitcoin. It allows you to safeguard your crypto assets most efficiently using a secure chip. The best part is, your private keys are securely stored in a chip that's locked using a PIN code. It's the same thing that's used in credit cards and passports.
Moreover, it supports multiple cryptocurrencies (more than 40) that includes Bitcoin and Ethereum. What's interesting is, there are only two buttons to control the device, and all actions are authenticated on the display. Then, there's the Ledger Live companion app that allows you to manage your crypto transactions easily. Additionally, your crypto assets are secured even if the Ledger Nano device is lost, as your device is backed up by a private recovery phrase.