If you try to copy-paste or modify any file on your computer without the administrator's permission, you will see your action nullified and an error message has appeared, stating "You'll need to provide administrator permission to copy this file or folder". This is a case of insufficient permission over the object you are trying to transfer. So, if you allow your administrator account as the owner of the object in question, you can easily transfer it from one place to another.
Fix 1 – Log in with the administrator account and retry
Before you make any changes to the ownership of the file/folder, check whether you are using a standard account. Usually, a standard account lacks proper permission over many files and folders. So, just log out from the standard account and use the administrator account to log in to the device. Now, try to transfer the same object once more.
This time, test if it works. Otherwise, go for the next solution to directly alter the ownership of the file/ folder.
Fix 2 – Change the ownership
It's simple. Change the ownership of the file/folder you are facing this problem to your account.
1. Open File Explorer.
2. Then, go ahead to the folder that you are facing this problem with.
3. Next, right-tap that file/folder and tap "Properties".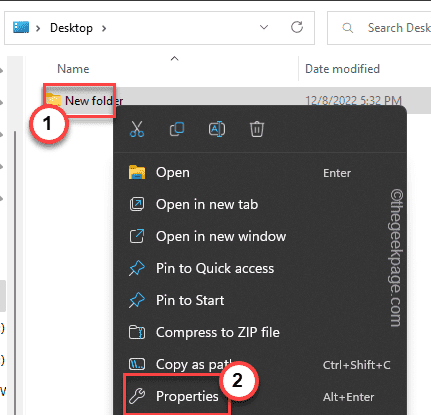 4. When you see the Properties page has opened up, go to the "Security" section.
5. Then, tap "Advanced" to open the advanced settings page.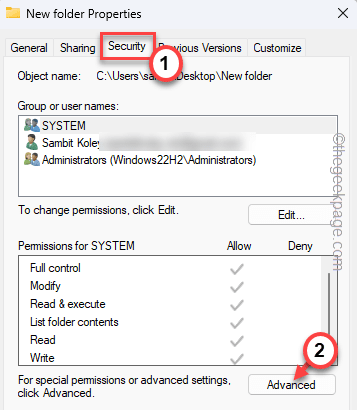 6. Here, you will see the Owner of the object.
7. Tap "Change" to change the ownership of the file/folder.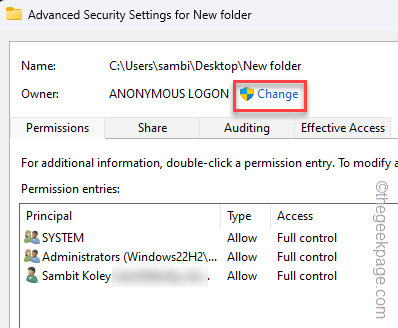 8. Now, tap "Advanced" to go forward.

9. Next, click "Find now" to open up the full list of users and groups as a list.
10. After this, select "Everyone" and tap "OK". This way, you are transferring the ownership to your account.

11. Next, tap "OK" to save the changes.

12. Now, you will notice the ownership has changed. Check the box beside the "Replace owner on subcontainer and objects" box right below the Owner prompt.
13. Now, just tap "Apply" and "OK" once to apply the changes.

You can easily copy-paste, or delete the problematic file easily.