If you are playing Roblox for a long time, you may have stumble upon this message "Not authorized to join this game. Error Code 524" at least once. This error won't let you join the game. Generally, some account settings may lead up to this problem. So, if you are experiencing this issue again and again, you have to resort to these solutions to fix the issue.
Fix 1 – Change the Roblox Settings
Some Roblox settings does have the potential to block your access to an outside server.
You can do this on the dedicated Roblox app or on the Roblox web page.
Step 1 – Open Roblox.
Step 2 – Log in using your account credentials.
Step 3 – Do not start to join the server as soon as the game loads up. Click the "⚙️" on the right-top corner and tap "Settings" to open that up.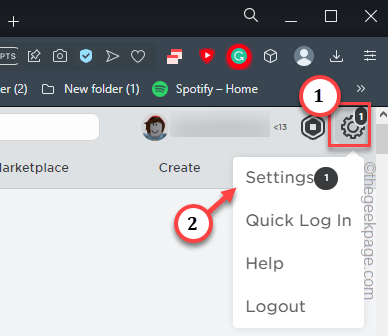 Step 4 – Go to the "Privacy" section. Scroll down to the Other Settings tab.
Step 5 – You will find these three settings –
Who can make me a member of their private server?
Who can join me in experiences?
Who can see my inventory?
Step 6 – Set all these settings to "Everyone" from the drop-down box.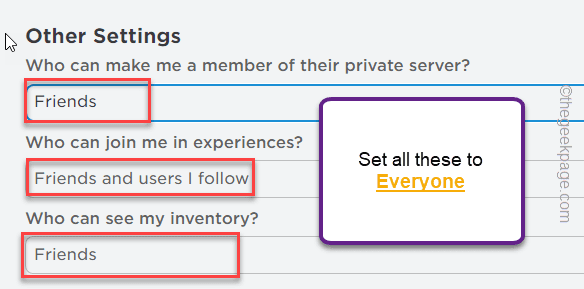 As Roblox automatically saves the settings, you don't have to do anything else. Just close the tab.
Launch the Roblox app again and check.
Fix 2 – Check whether the Roblox servers are down
Check the status of the Roblox server.
Step 1 – Just go to the Downdetector to check the status of the Roblox servers.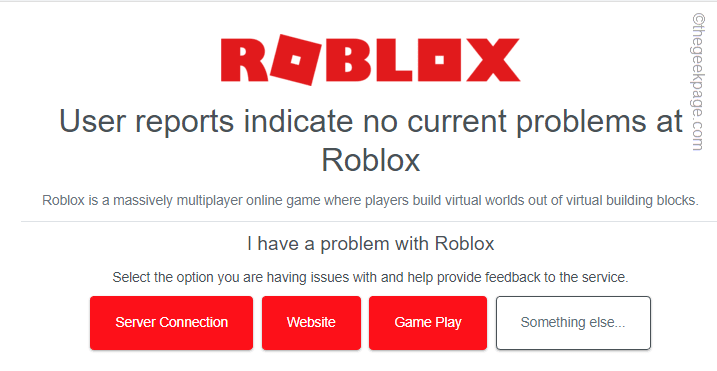 Step 2 – Additionally, you can check the official page of Roblox services.

This way, check the status of Valorant server at the present. If the servers are down, hold on for them to go online.
Fix 3 – Use an older account
Are you using a new account for Roblox? Roblox does restrict some features for the new accounts (the accounts which are less than 30 days old.) In that case, you may have to wait for you to connect to the private server.
There is one more thing that users forget is the age restriction. If you are a minor or less than 13 years old, certain access of that account is blocked for obvious reasons.
Fix 4 – Stop using VPN or proxy connection
If you are using a VPN tool or a proxy connection to connect to a private server on Roblox, it can cause the issue. In that case, we recommend users not to use the VPN or any kind of proxy setup to avoid the Error Code 524 on your system.
Fix 5 – Contact the Private Server owner
If you are seeing this error message while connecting to a particular private server, you should contact that private server owner. Maybe some region-based policies are blocking your access.