Is your Windows 10 computer not waking up from sleep? If it is not waking up from sleep, don't worry, restart your computer and try these simple fixes and the problem will be gone pretty soon. This problem is usually caused due to wrong Power Settings on your computer. But before going on ahead for the main fixes, make sure you have gone through these workarounds to try out some simpler workarounds-
Workarounds–
1. Reboot your computer and check if it helps.
2. Check if any Windows Update is pending or not.
If the workarounds didn't do much go for these solutions-
Fix-1 Adjust Advanced Power Settings-
Adjusting advanced power settings from Control Panel will solve this issue.
1. To launch a Run window, press Windows key+R together.
2. In the Run window, execute this code by pasting it in the Run window and then clicking on "OK".
control.exe powercfg.cpl,,3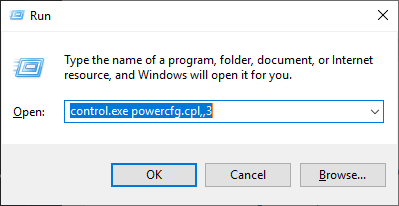 3. In the Power Options window, expand "PCI Express" in the list of settings.
4. Again click on "Link State Power Management" to expand it.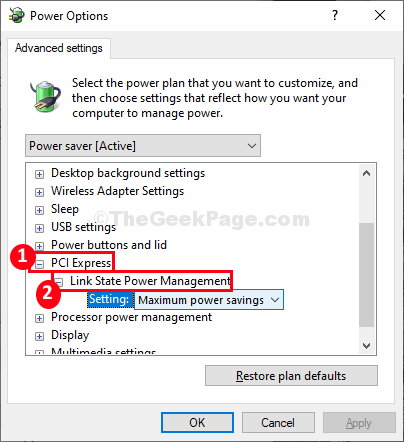 5. Now, under the Link State Power Management option, click on the drop-down of 'Settings' and choose "Off" from the listed options.
6. Finally, click on "Apply" and then on "OK " to apply these changes.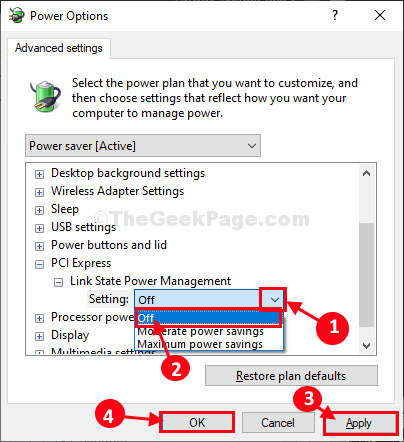 Now, close the Power Options window.
Restart your computer to save the changes on your computer.
After rebooting your computer, put your computer in sleep mode and then check if it is waking up or not.
Fix-2 Disable and Re-enable hibernation-
Disabling and re-enabling hibernation on your computer may fix this issue.
1. Click on the Windows icon and write "cmd".
2. Then, what you need to do is to right-click on "Command Prompt"  and choose "Run as administrator".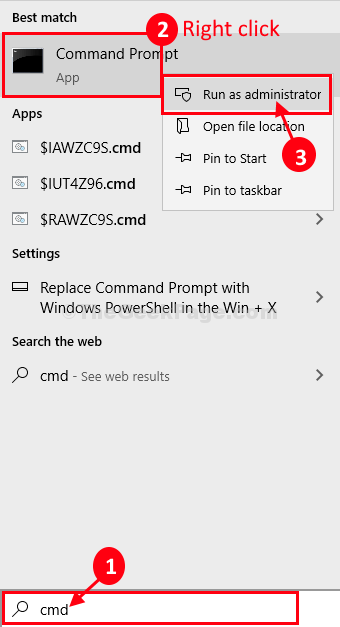 3. To disable the hibernation, simply execute this code from the CMD terminal.
powercfg -h off

Close Command Prompt window.
Reboot your computer.
After rebooting your computer, put your system on sleep. Now, try to wake your computer.
If the problem is still there, reboot and try the next fix.
Fix-3 Change value of CsEnabled string-
1. Press Windows key+R to launch a Run terminal.
2. Type "regedit" in Run window and then click on "OK".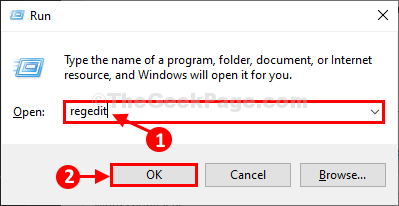 Registry Editor window will be opened.
3. In Registry Editor window, on the left-hand side, navigate to this header-
HKEY_LOCAL_MACHINE\SYSTEM\CurrentControlSet\Control\Power
4. Now, on the right-hand side of the window, find and double click on "CsEnabled" to edit the value data of it.
ADVERTISEMENT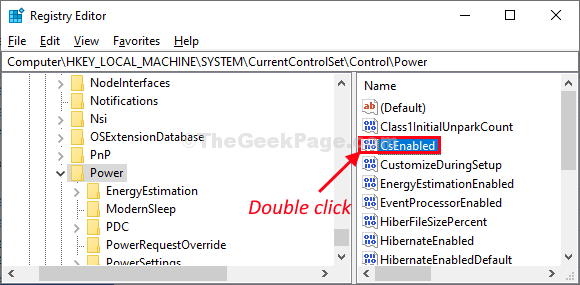 5. In Edit D-WORD (32-bit) Value window set the 'Value data:' to "0".
6. Now, click on "OK" to save the changes on your computer.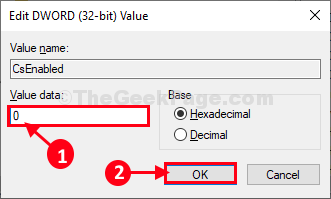 Once you have changed the value, close Registry Editor window.
After closing it, restart your computer to witness these changes.
Your problem will be solved.

Sambit is a Mechanical Engineer By qualification who loves to write about Windows 10 and solutions to weirdest possible problems.