Do you know where is files downloaded via edge browser goes. In this article we will find where is the download folder located. The "Edge" web browser provides more personal & productive view of browsing web pages. Features like "Reading View" & "Web Note" provides a modern methodology of web browsing.These features provide a greater use of web pages and makes them more useful than what they are. Hence, there is an increase in productivity of the web pages.The addition of "Cortana (A Digital Voice Assistant)" in Edge makes it even more powerful and distinct from the other web browsers like Google Chrome, Safari and Mozilla Firefox.
Also read: – How to change Edge default download Folder
In this article, we'll follow certain steps on how to find your downloads in the Edge web browser in Windows 10:
Step 1:
Click on the "Edge" icon to open "Edge" web browser from the Windows Taskbar.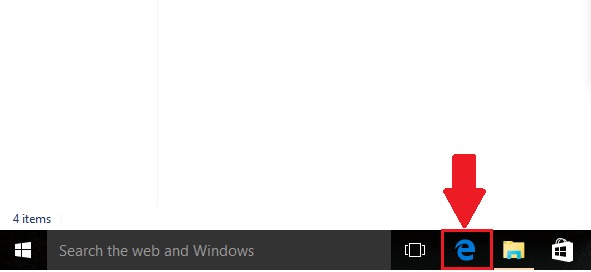 Step 2:
Click on the "Hub" icon located at the upper right section of the "Edge" browser window.
Note: The "Hub" icon includes various options like Favourites, Reading List, History and Downloads.
Step 3:
Click on the "Down arrow with a line" icon to open "Downloads". This icon is located at the rightmost corner of the different hub icons.
All the current & past downloads can be observed in the Download section. You can click on any of the downloads to open the specific file downloaded.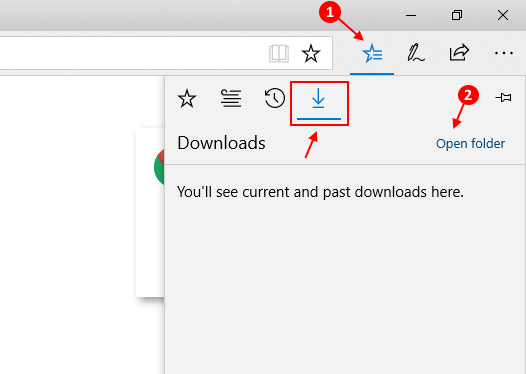 Note: All the Downloads present in this section are downloaded in the "Downloads" folder.
To view or open the downloaded files, click on "Open folder" to the open "Downloads" folder located in (C:) drive.