Google Sheets is one of the services that google introduced to the users for their convenience. This spreadsheet is freely available, web-based editor which has built-in formulas for the cells, graphs, and other formatting options which makes your data look neat. Sometimes, if you have edited many cells and do not remember the data history of the cells, then it will be a difficult situation. But there is a newly introduced option to check your edit history of the cells in the spreadsheet. Let us see in this article how to view the edit history of cells in google sheets.
How to View Edit History of Cells in Google Sheets
Step 1: Open the saved google sheet from your drive whose cell history you are looking for.
Step 2: After the google sheet opens, Click on the Cell like shown below.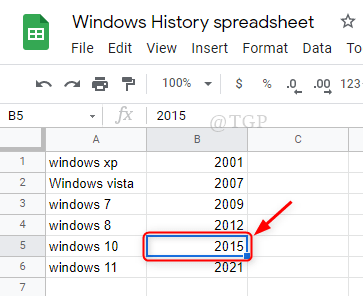 Step 3: Then, Right-Click on the selected cell.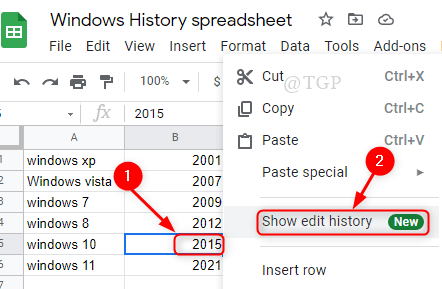 Step 4: When you click the Show edit history, a small window pops up next to the cell.
This small window will contain some data if there is any history as shown below.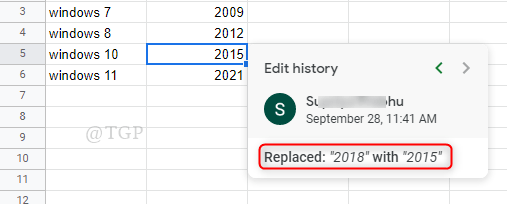 If there is no history, then the small window will show "no edit history".


Step 5: To close the cell edit history window, just Click somewhere in the google sheet outside this window.
You can use this method to view your cell edit history in Google Sheets.
Hope this article was informative and useful.
Please leave us comments below.
Thank you!