In Windows 11, the Valorant client comes with a newer build of Vanguard anti-cheat software. It does need the TPM 2.0 and Secure Boot feature enabled. If you don't activate those two features, the game will crash, again and again, filling up your screen with error messages like "This build of Vanguard requires TPM version 2.0 and secure boot to be enabled in order to play.", obligating you to look for a quick resolution. Usually, there is a quick and easy solution, but you should try to tweak other software first, if that doesn't work, you can proceed to the BIOS settings.
NOTE –
Windows 11 requires some basic parameters out of a system. If it doesn't even satisfy that minimum requirement slab, even if you have installed Windows 11 bypassing the TPM check, you can't run Valorant. Vanguard on Windows 11 is built that way and you can't bypass that so easily. So, if that's the case, you either have to upgrade to match those essentials or you have to downgrade to Windows 10.
Fix 1 – Disable a Discord feature
Some users have reported Discord automatic startup interfering with Vanguard.
1. Open the Discord app on your system.
2. When the Discord app opens up, you will notice the gear-shaped settings icon (⚙) beside your username.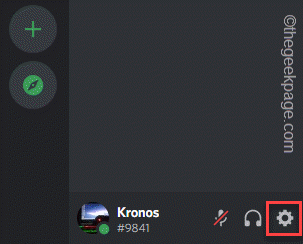 3. On the Discord settings page, you will find various settings. Go down through the left pane and select the "Windows Settings".
4. Now, on the right-hand side, just turn the "Open Discord" option "Off".

After this, close Discord and restart the PC/laptop.
Once you have restarted the system, launch Valorant. If it still shows the error message regarding TPM and Secure boot, head on to the next solution.
Fix 2 – Update the Windows
Newer updates address these issues and fix them.
1. Open the Settings.
2. Now, tap "Windows Update" from the left-hand side.
3. You can easily check for newer updates. Just, tap "Check for updates".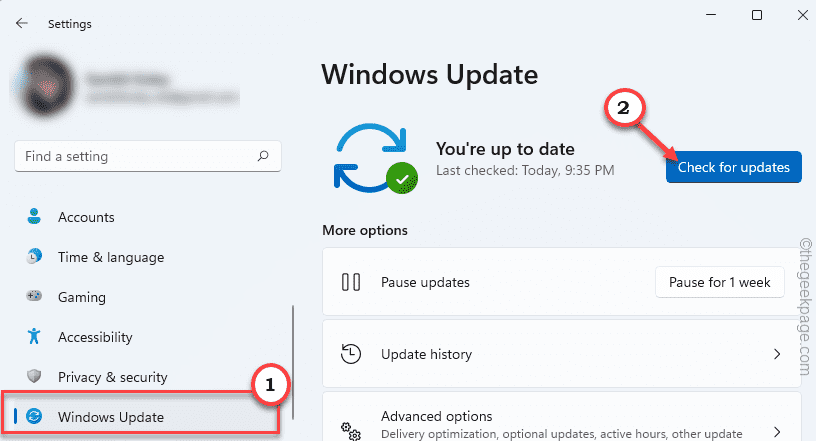 Let Windows scan for the newer update package.
5. You can download the update patch with a tap on "Download now".


Windows will download the update package on your system.
You have to wait for the whole process to be complete. Depending upon the package size and update number, the waiting period may vary.
6. Finally, tap "Restart now" to reboot your system.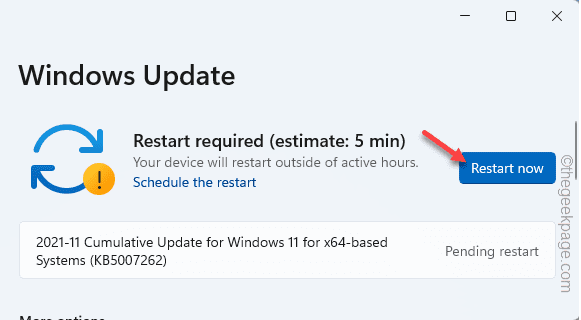 Once you restart the system, relaunch Valorant and test if this is working.
Fix 3 – Change the BIOS settings
If both the previous fixes failed, you have to turn ON the Secure Boot feature from computer BIOS.
1. Restart your computer.
2.  When the manufacturer's logo appears, quickly press and hold the "Delete"* key to open the bios setup on your computer.
*NOTE– The actual key to open the BIOS settings can differ from manufacturer to manufacturer. These are the variety of keys –
Esc, F1, F2, F10, F11, F12 or Delete
Pressing the allocated key will bring up the BIOS screen on your computer.


3. In the BIOS setup window, go to the "Boot" tab by arrow key.
4. Now, go down to select "Secure Boot" and then press Enter.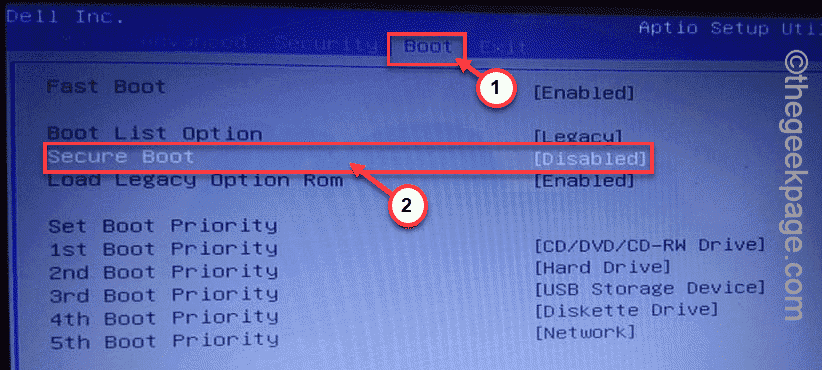 5. Now, choose "Enabled" from the drop-down and then hit Enter to disable UEFI secure boot on your computer.
6. Now, press the particular key that is associated with "Save & Exit" option.
[In our case, it is "F10" key.]


This will automatically restart your system. You don't have to do anything but wait for the system to boot up. When it does boot up normally, launch Valorant and it wil work normally again.
This way, you can easily solve the issue.