How To Enable Two Step Verification On WhatsApp:- The latest version of WhatsApp introduces the two step verification process to improve the app security. Now when you register your phone number with WhatsApp, you will have to enter a 6 digit passcode as well, but do remember that this option currently is just optional. You get to choose whether or not to enable the two step-verification for your account. To get this feature for your WhatsApp account, update your WhatsApp version to the latest one available in the Play Store. If you still can't find this feature, wait for a little while as the feature might not be rolled out in your area yet. Or you can be a beta tester for this application and enjoy all the new features well in advance.
STEP 1
Launch WhatsApp and click on the 3 dots icon at the top right corner of the application. From the menu that gets expanded out, click on the Settings option.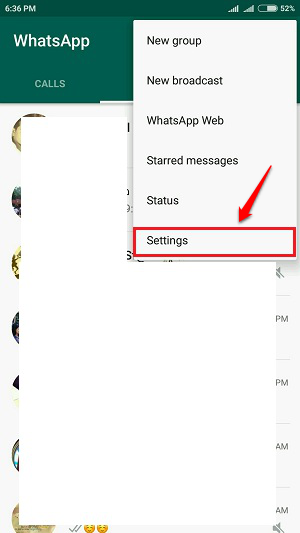 STEP 2
Under Settings, click on the Account option.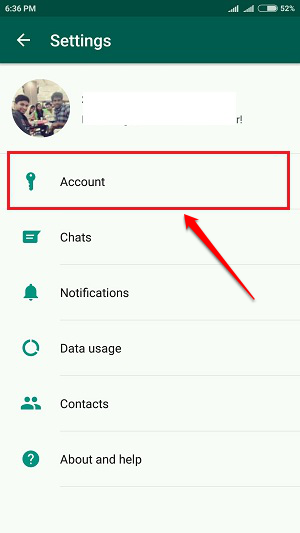 STEP 3
As next, click on the option named Two step-verification as shown below.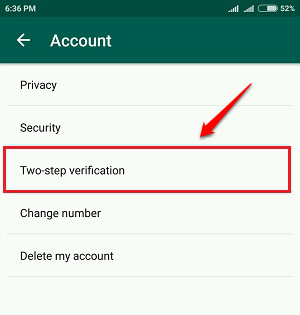 STEP 4
To enable the two step-verification process, click on the Enable button next.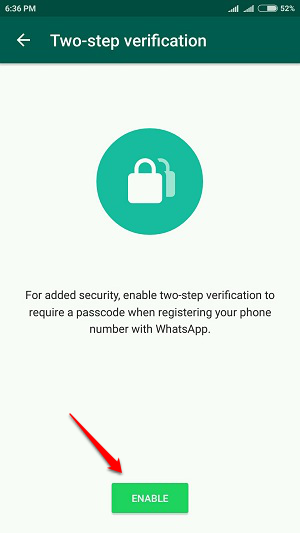 STEP 5
As next, type in the passcode which will be asked to be entered, when you register your phone number with WhatsApp.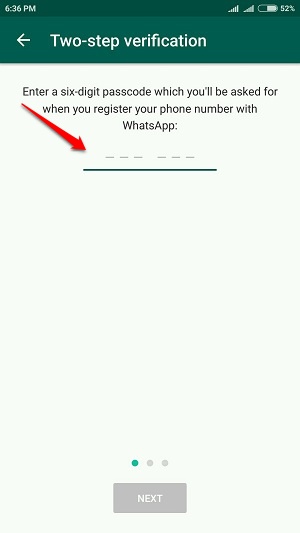 STEP 6
Now you need to enter a recovery mail id for your account which will be used incase you forget your passcode at the time of two step-verification. You can Skip this step if you prefer so.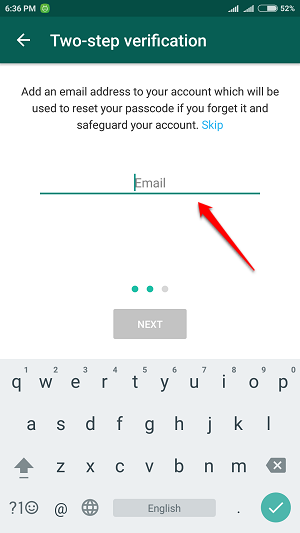 STEP 7
Wait a while for the settings to be applied to your WhatsApp account.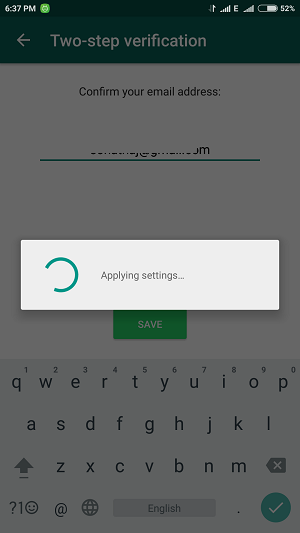 STEP 8
That's it. You will now see a screen that says two step-verification is enabled for your account.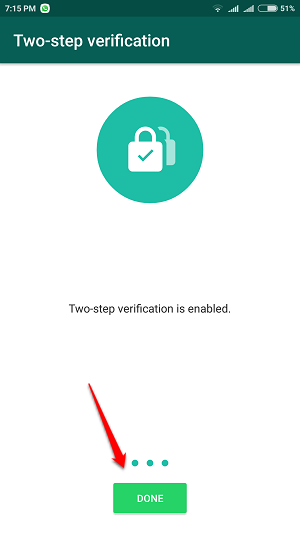 STEP 9
By following the same path, you can easily disable this feature, change the passcode or the email address that you have added as well.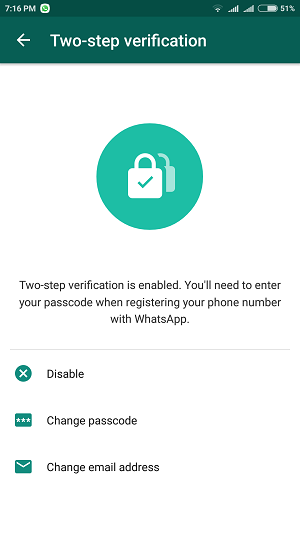 Please leave out your valuable suggestions/ comments in the comments section below. Thank you for reading.