How To View The Friendship Between Any Two People On Facebook:- Whether for stalking or for educational purposes, we do love to peek into others' lives, don't we? Sometimes we wonder how long have we been friends with someone on Facebook. Some other times we want to find out how long has it been since two other people became friends on Facebook. All for satisfying one's harmless curiosity, let's assume.
How To View The Friendship Between You And Your Friend On Facebook
Visit the profile of your Facebook friend. Then click on the 3 dots icon at the right corner of the screen. From the list of options that gets expanded out, click on the See friendship option. That's it.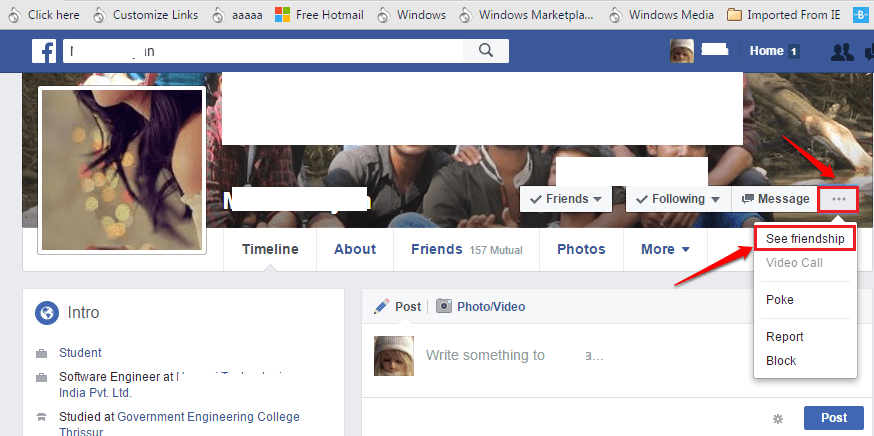 How To View The Friendship Between Any Two People On Facebook
STEP 1
We need to find the usernames of the two people first. For that, using the Facebook search bar, search for the first person. When you find the one that you are looking for, in the search results, click on his/her name.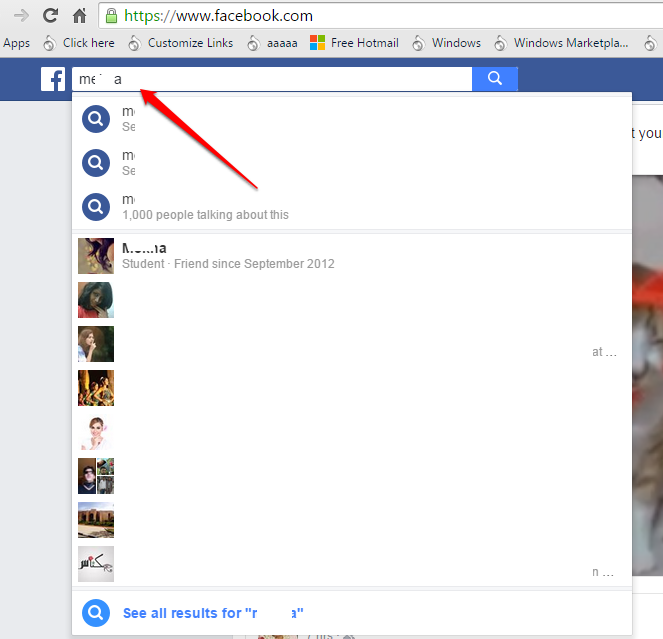 STEP 2
Once their profile loads, look at the URL. Note down the user name of the person. Username would be the string of text right after www.facebook.com/. In the screenshot given below, the arrow points to the username of the person.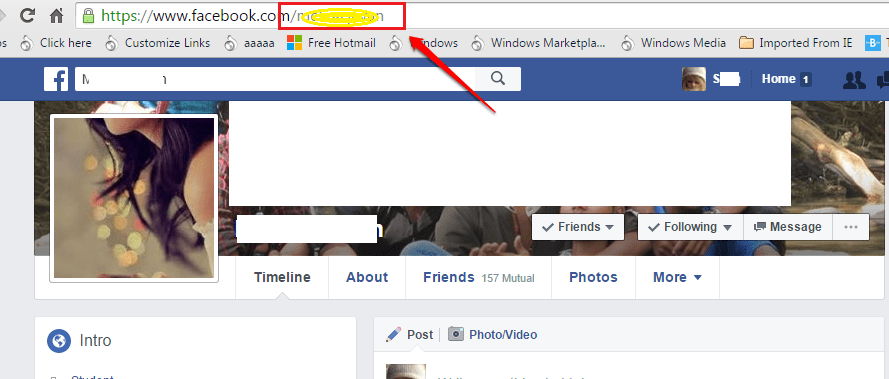 STEP 3
Similarly, find the username of the second person as well. Once you have found out the usernames of both the people, type in the following in the address bar:

www.facebook.com/firstUser.name?and=secondUser.name

Note: Replace the firstUser.name and secondUser.name with the usernames that you have found out. Once you are all done, hit the enter key.


STEP 4
That's it. Now you will be able to see the friendship between those two people. The photos they both are tagged, the age of their friendship etc. Happy stalking!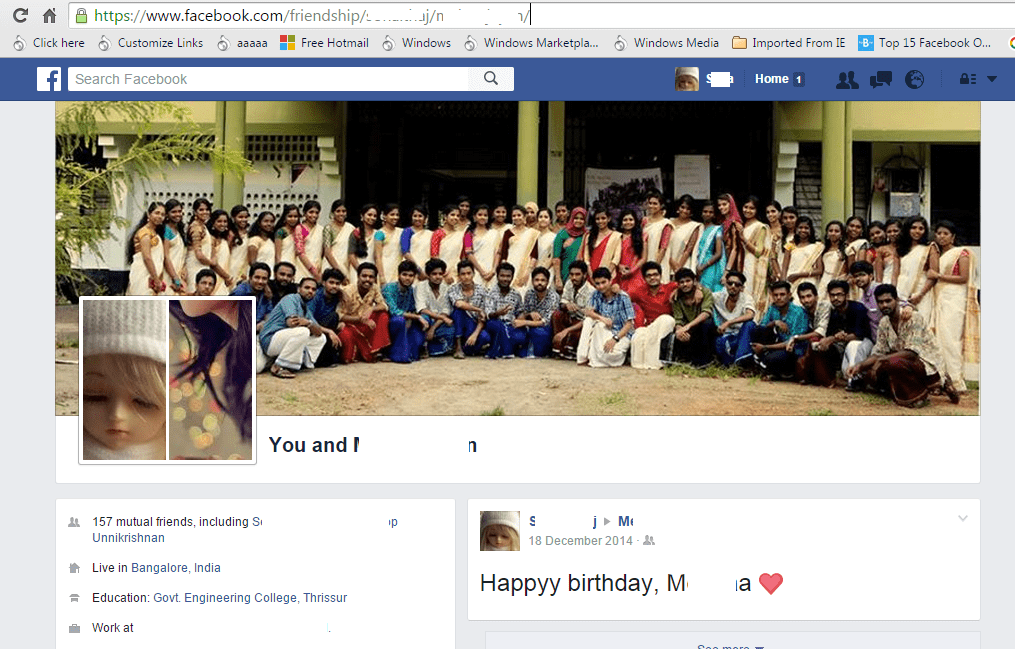 Kindly leave out your valuable suggestions in the comments section below. Thank you for taking your time to read the article.