Top free softwares for creating digital art: – In the recent years, digital art has become a huge rage among the newer generations, kids and teenagers alike, seem to have mastered this art to create their own designs for personal preference. Digital art is also referred to as digital painting and is a great hobby for your brain when you are young. It is just like another medium for you to express your creative self, which is very important.
Initially, when the digital painting was introduced to the public, softwares that helped in making your vision a reality, would cost a fortune. And only a handful of them did the original work, they were supposed to do.You might be familiar with photoshop and other drawing softwares that have made a huge name for themselves and charge the public accordingly for their use.
See also: – 
Here, i will now introduce you to some of the digital art softwares that are completely free and do not require any kind of monetary investment.You can use them for completely free, with some of them charging a small amount of fee for using all the features, while others will show you ads, in order to be able to generate their revenue.
Still, if you are familiar with free softwares and the number of loopholes they hold, you might relate to these freeware programs as they try to generate their revenue through similar means.I have also listed 3 online sketching and digital art softwares, these services are available for you online, without having to download any third party software , which might be preferred by some of you.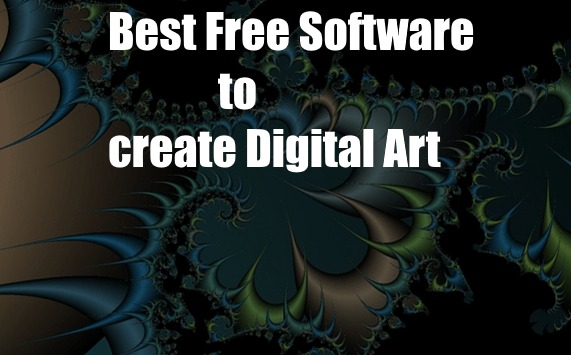 Free Offline digital art softwares
1- Inkscape Illustrator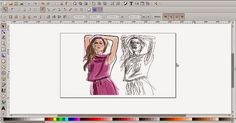 Inkscape is another famous program used by many illustrators and digital sketch artists. Marketed as a professional vector graphics editor, Inkscape is free as well as open-sourced for ultimate compatibility and versatility. It has all the usual drawing and texture tools required by any illustrator. Apart from that it also supports almost all file formats, bezier and spiro curves and advanced text editing. Which make it a great tool for editors as well. It supports object creation, object manipulation, fill and stroke, Operations on paths, Text support, and rendering too.
Thus Inkscape becomes a highly sought after tool for web designing as well.
The only drawback is that first-time users might find the program a little complicated. You can refer to different free tutorials online, to help you get a hold over the new Inkscape Illustrator.
Support- Windows 7, Windows 8, Windows XP, Mac Os X
Download link– http://www.inkscape.org/en/
2- Krita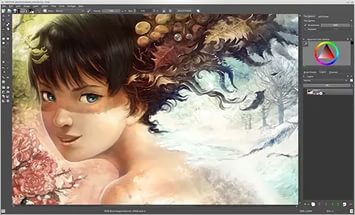 Krita is a great freeware program for designers and sketch artists alike. Though versatile, it was made mainly for Concept arts, texture painting, matte painting, illustrations in photos and comics and manga. It's a KDE program for sketching and painting.
Krita offers three products, you can choose the one that suits your needs and device.
Krita sketch- for touch devices (mobiles and tablets)
Krita Desktop- for desktops
Krita Gemini- available through steam ( paid version)
The software is very versatile and can be used for sketching, creating objects, editing photos, touching up etc.
The program is known to have a steep learning curve, which you can overcome by referring to online tutorials whenever necessary and needed by you.
Krita is another great free digital illustrator used by thousands around the globe.
Support- Windows 7, Windows 8, Windows Vista, Linux, Mac Os X 10.9
Download Link– https://krita.org/
3- Serif DrawPlus Starter Edition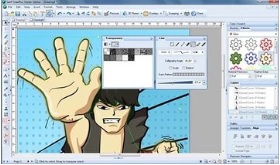 This is another illustrator that is completely free without any hidden loopholes. You can use it to draw, sketch, design and even create objects from scratch. It has vector drawing tools which will aid you very well while designing and enhancing images, as well as come in handy when creating objects and other designs.