Many users love to keep their desktop all dolled up with attractive themes. Best of all, Windows comes with its own set of themes that helps you personalize your desktop your way. Applying theme is not just about changing the background, it also modifies the sound quality, colors, and even the mouse pointer.
However, many users have reported an error message popping up, "This theme can't be applied to the desktop" whenever they try to while changing a theme. There can be many reasons why you are seeing this error message, like when you are trying to sync themes with different accounts, the Themes or desktop window manager are broken, or the culprit can be the Remove background images option.
While turning off the Theme synchronization can help some users, not every time it may work. Here we have a couple of methods for you to fix this issue. Let's see how.
Method 1: By Disabling Themes Services
Step 1: Place your mouse cursor to the Start button on your desktop, click on it and type Services in the search field. Left-click on the result to open the Services window.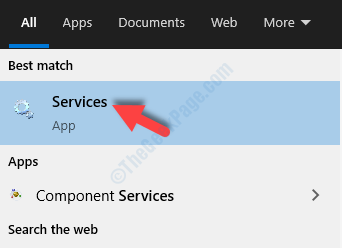 Step 2: In the Services window, go to the right hand side and under the Name section, scroll down to find Themes.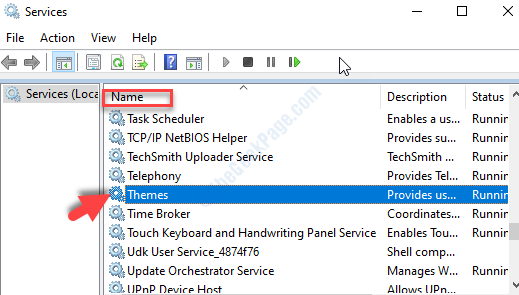 Step 3: Double-click on it to open the Themes Properties window. Under the General tab, navigate to the Startup type section and set the filed to Automatic.
Now, below the Service Status section, press the Stop button to stop the service.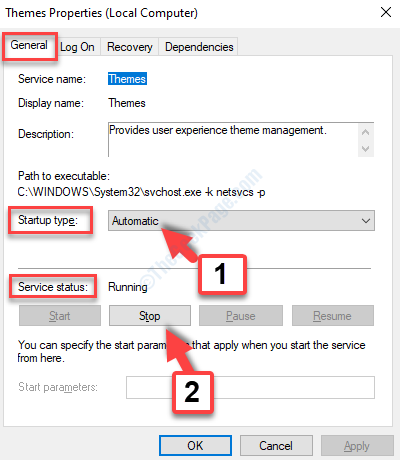 Click on Apply and then OK to save the changes and exit.
Now, you can try changing the themes and you should not see the error anymore. If this doesn't help, try the 2nd method.
Method 2: Through Control Panel
Step 1: Go to the Windows icon (Start button) on your desktop and type Control Panel in the search field. Left-click on the result to open the Control Panel window.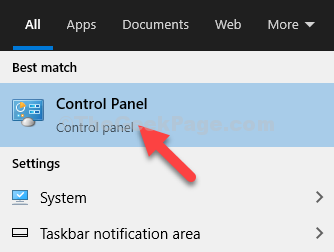 Step 2: In the Control Panel window, go to the View by section. Select the Larger icons option from the drop-down next to it.
Now, go down and select Ease of Access Center.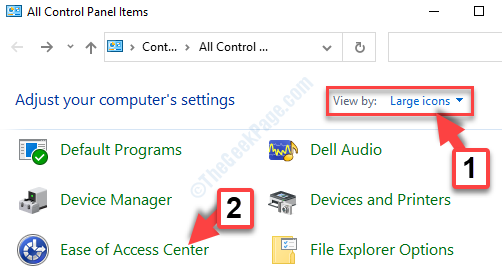 Step 3: In the Ease of Access Center page, under Explore all settings section, scroll down and find Make the computer easier to use. Click to go to the next window.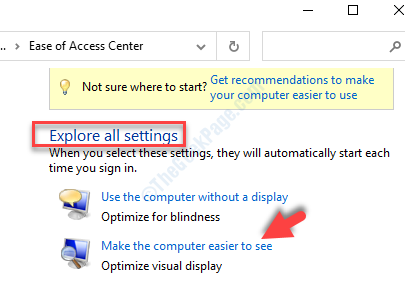 Step 4: In the next window, scroll down and find Make things on the screen easier to see. Here, uncheck the box next to Remove background images (where available).
Press the Apply button and then OK to save the changes and exit.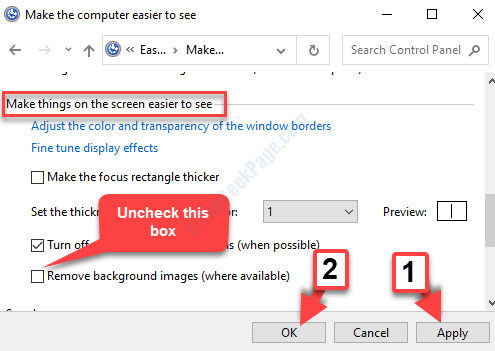 That's all. You can now change themes easily as always and should not encounter the error message anymore.