Skype is undoubtedly best Video Calling app for Windows 10 but sometimes it just does not connect and gives us unknown errors. Many users of Windows 10 are facing a similar issue with Skype and could not video call from Skype.
There are various reason about why Skype is not connecting we have covered all the situations and found these methods to help you re-connect your skype so you can enjoy video calling uninterruptedly.
Method 1 – Upgrade Skype to latest Version
Older versions of Skype are more prone to the network issues. If you are running skype older version then updating skype to the latest version will most likely solve your connection issue.
You can download the latest version of Skype from the official website or Windows Store. If you have the classic version of Skype then go to help section and select check for Updates. It will automatically detect and download if a newer version is available.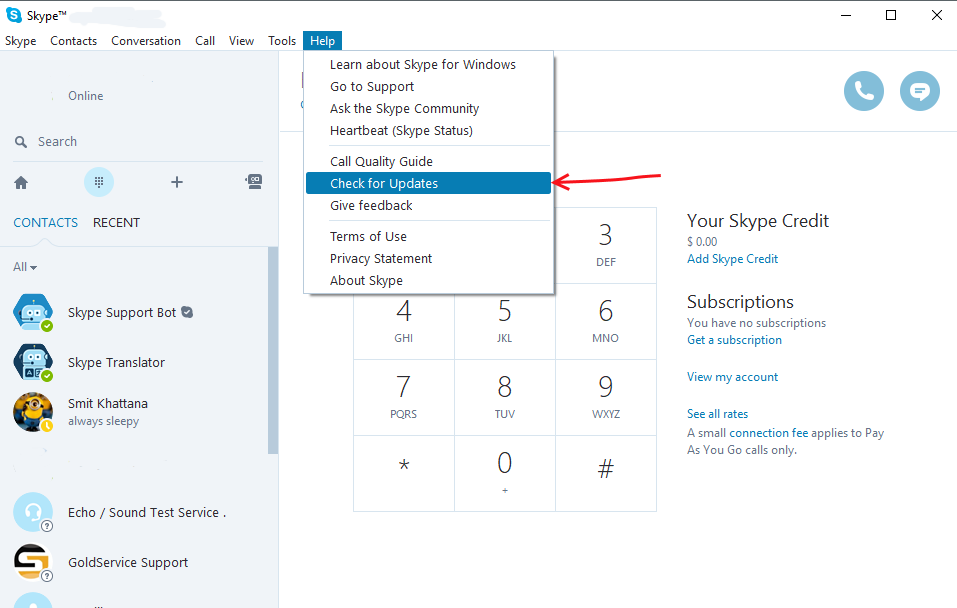 Method 2 – Reset Network Settings
If your connection is not stable or your network ping is more than usual rate, skype performance can be affected. Resetting your network settings will help you to attain stable network. Follow these steps to reset your network settings.
STEP 1 – Press Windows key and search for Command Prompt, Right Click on the first result and select Run as administrator.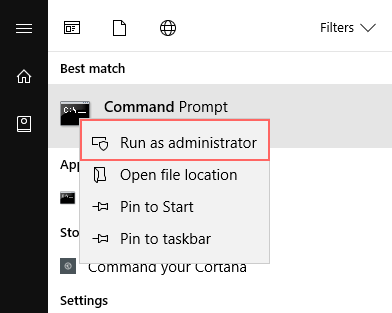 STEP 2 – Press Yes when prompted for Administrator access.
STEP 3 – In the Command Prompt window, type the following commands one by one press Enter After typing one command.
ipconfig/release
ipconfig/renew
netsh winsock reset
netsh int ip reset
ipconfig/flushdns
ipconfig/registerdns
netsh int tcp set heuristics disabled
netsh int tcp set global autotuninglevel=disabled
netsh int tcp set global rss=enabled
netsh int tcp show global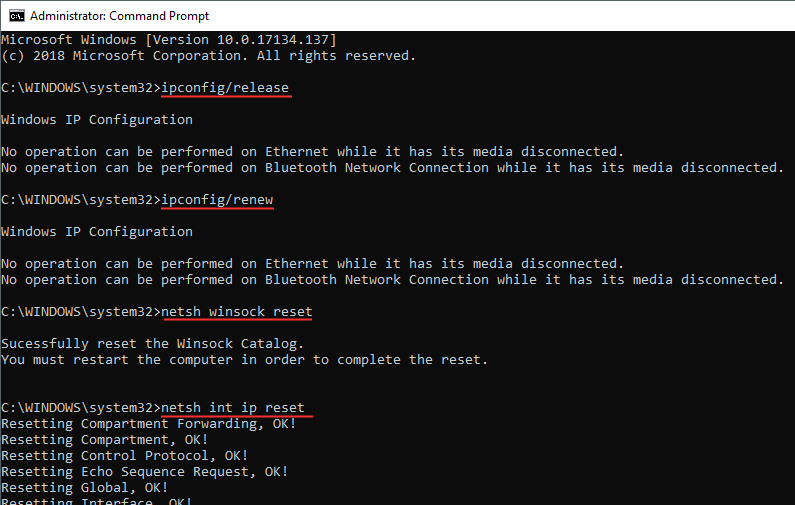 STEP 4 – Reboot your PC.
Method 3 – Check for Windows Update
If you are still not able to connect skype then it may be an issue in your Windows Version. Updating to latest patch version of Windows can solve this issue.
STEP 1 – Open Settings by pressing Windows and I at the same time.
STEP 2 – Click on Update and Security.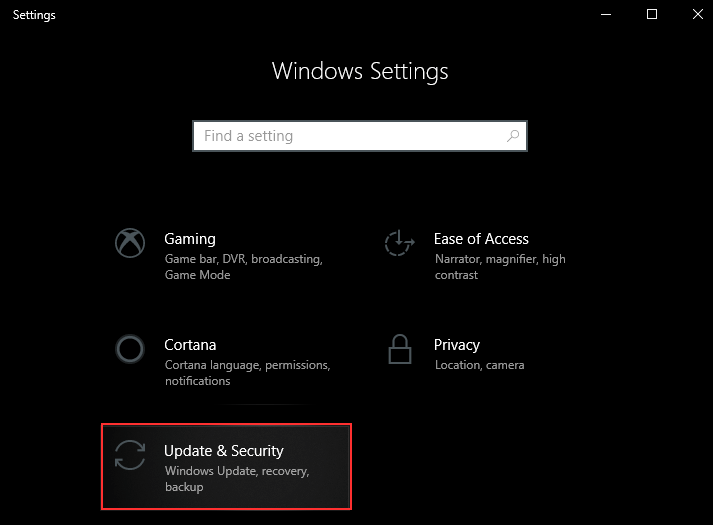 STEP 3 – Click on Check for Updates button.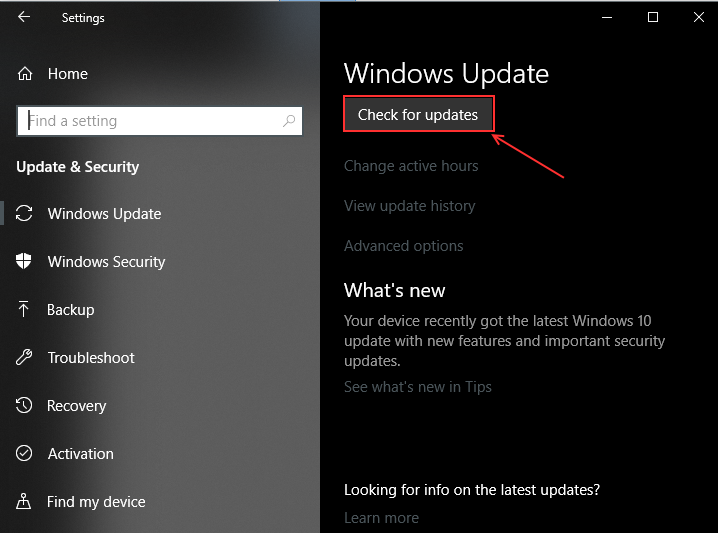 Download and install the updates and then check that Skype is working or not.
Method 4 – Reset skype from the registry
In this method, we will completely remove skype and install again. We have to remove settings and login info from the Windows Registry so when we again install Skype we do not encounter the same problem.
STEP 1 – Open Run box by pressing Windows and R buttons at the same time, type control and hit Enter. It will open Control Panel window.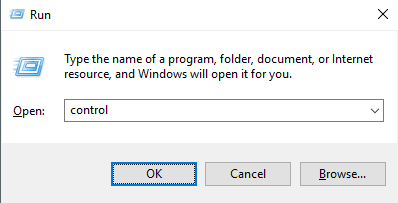 STEP 2 – Click on Programs and Features from the main menu.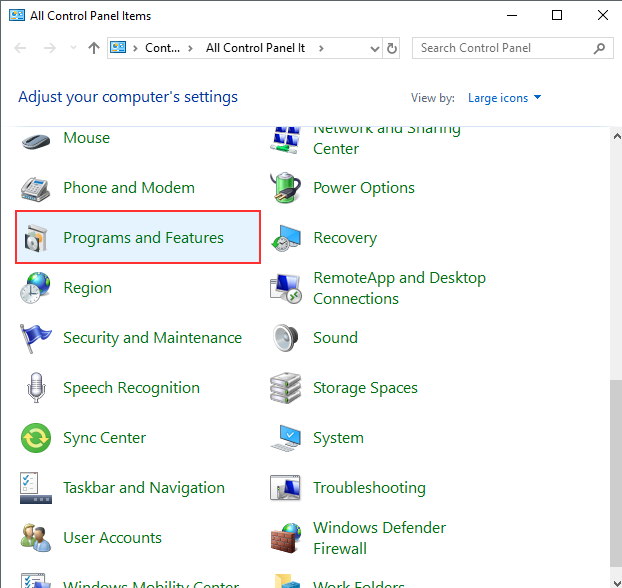 STEP 3 – Locate Skype from the Programs list, right click on it and select to uninstall.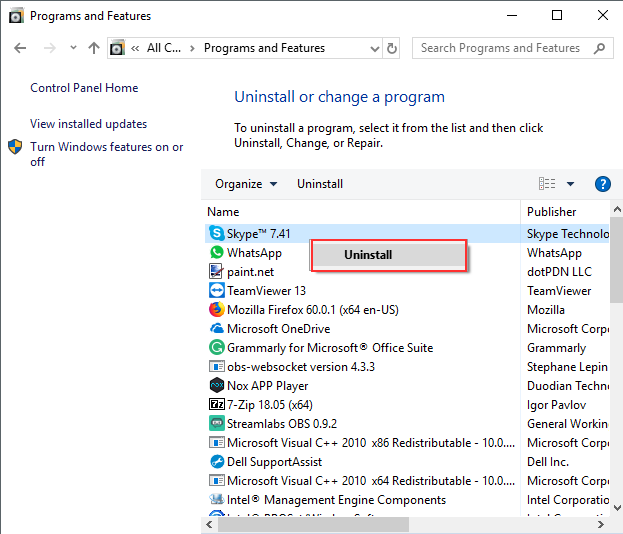 STEP 4 – Once again open run box by pressing Windows + R, type regedit and press Enter.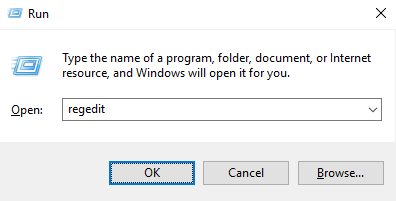 STEP 5 – Press Yes on the prompt.
STEP 6 – Expand HKEY_CLASSES_ROOT option from the left pane, it will show different folders alphabetically. Scroll down up to 'S' and locate Skype folders. Right Click on it and delete one by one all of them.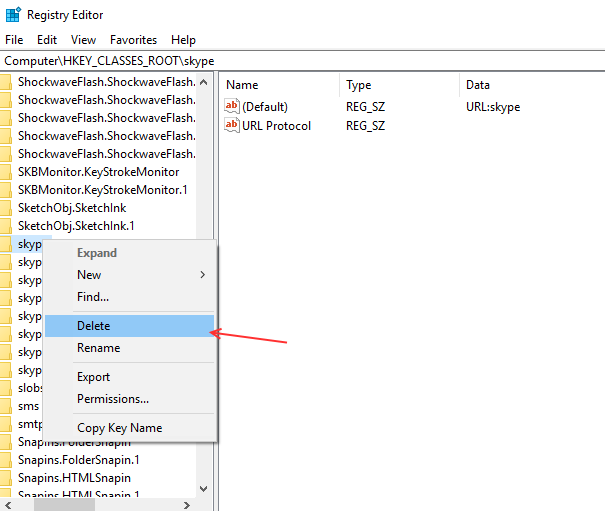 STEP 7 – Install Skype again and log in.