With the release of preview builds of Windows 11, you may have installed the build on your Windows 10 machine to check out the new OS. Now, what if you want to roll back from the unstable Windows 11 preview build without losing any of your important data? You are just in the right place. Simply follow this guide to safely roll back to your older Windows 10 OS without losing any of your data.
NOTE –
If you have updated your OS from Windows 10 more than 10 days ago, you may not be able to roll back without losing data. Usually, Windows keeps the previous builds only for 10 days before permanently removing them from your computer.
How to safely roll back to Windows 10 from the Windows 11 preview build
You can roll back to the Windows 10 ISO using the Settings menu.
1. At first, press the Windows key + I keys together to open the Settings screen.
2. Then, tap on the "System" on the left-hand pane.
3. On the right-hand side, scroll down and click on the "Recovery" settings.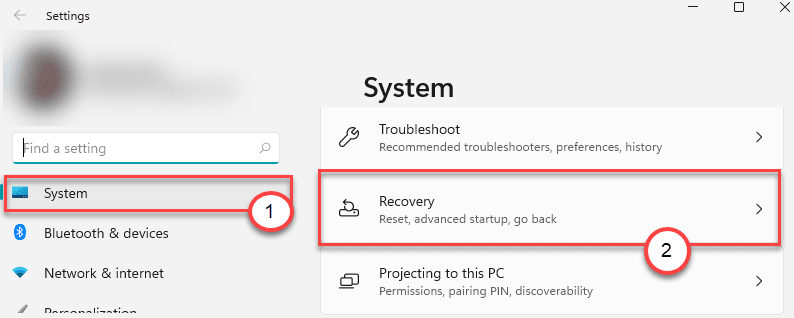 4. On the left-hand side, click on "Go Back".
5. A new window will open up. Then, click on "Go back to earlier build".
Simply, wait for a while as Windows 11 is rollbacked to the Windows 10 build. In this process, your computer will restart multiple times and take some time. You won't lose any data in this process.
That's it! This is the way, you can easily roll back to Windows 10 build without data loses.