Be it a beginner or an expert on the windows system, everybody loves to experiment or try new things in their system. They also like to change the settings of other components like background wallpaper, keyboard, mouse settings, etc.
But most Windows users after making many changes in the system, tend to forget what was in the first place and do not know how to revert it back to their default values. If you have also done many changes in the mouse settings on your system and want to get them back to their default values, don't fret!
In this article, we are going to guide you on how to reset mouse settings on Windows 11 PC.
How to Reset Mouse Settings to its Default in Windows 11,10
Step 1: Press the Windows + R keys together on the keyboard.
Step 2: This opens the Run command box on the system.
Step 3: Type control mouse in it and press Enter key.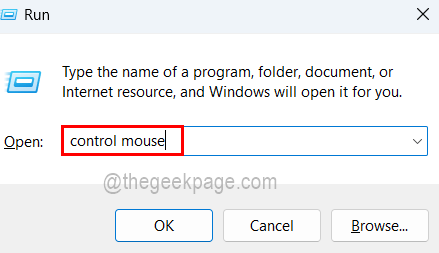 Step 4: This will open the Mouse Properties window.
Step 5: In the Mouse Properties window, go to the Pointers tab and click the Use Default button at the bottom as shown in the screenshot below.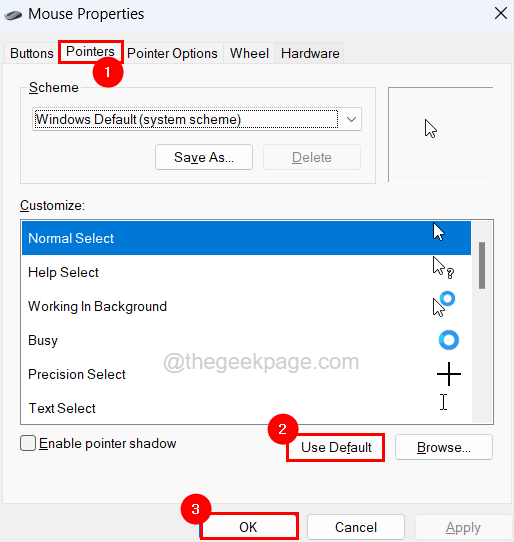 Step 6: Once done, close the Mouse Properties window by clicking OK.
That's it!