Some Windows users have been notified about an issue where they are seeing this message "The processing of Group Policy failed because of lack of network connectivity to a domain controller." in the Event Viewer. Usually, when the particular domain user is not included in the network, this error message appears. There is a perfect solution to this and enact it to fix the problem.
Workarounds –
Before you try to change the policy, you should try some basic workarounds, like –
1. Restarting the affected system.
2. Check the internet connection. If it is possible, connect all the systems to the same stable network and check again.
Solution – Use Access to this computer from the network policy
You have to include the particular user or user group in the network to solve the issue.
Step 1 – Quickly press the Win+R keys at once.
Step 2 – Then, type down this and hit Enter.
secpol.msc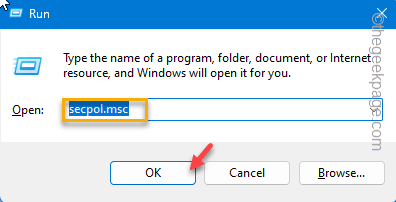 Step 3 – Now, expand the left-hand pane, this way –
Local Policies > User Rights Assignment
Step 4 –  Look for the "Access this computer from the network" policy to identify it.
Step 5 – Double-click the policy to change it.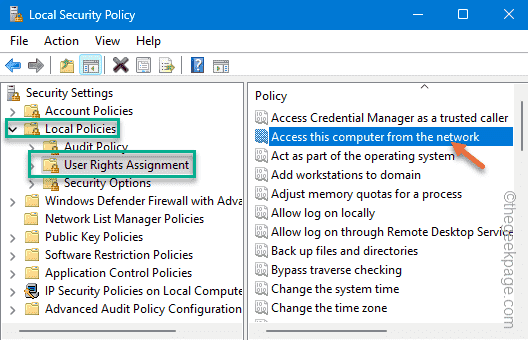 Step 6 – Just, tap "Add User or Group…" to add the user group.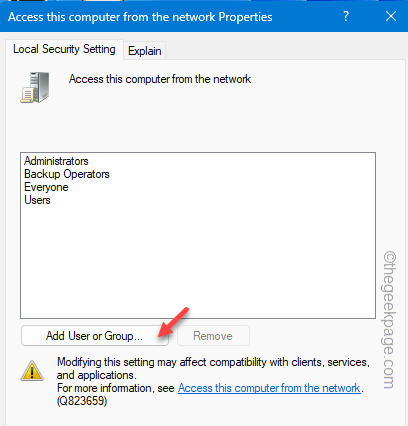 Step 7 – Now, you can just type the name of the user account you want to add.
Or, you can just type "Everyone" instead. This way, you are including all the user accounts.
Step 8 – Then, tap "Check names" to check the validity of the name. Windows will automatically fix the name accordingly.
Step 9 – Click "OK" to save the change.

Step 10 – After coming back to the main page, tap "Apply" to apply the policy on the computer in the network. Click "OK" to save this.

This way, after including the user account in the particular policy, close the Security Policy window.
Next, restart your computer.
The next time the system restarts, you will have the computer connected to the network for sure.