When we do not receive somebody's call on our iPhone, it goes to the voicemail so that they can leave a message on the voicemail that we can read later. These days we are seeing many reports that say many iPhone users are not getting any phone call notifications on their iPhones and instead the calls are straight away going to voicemail on their number.
This is creating a huge issue with everybody they know because they are not able to communicate properly due to this problem. We have found that this issue could be because of enabling the silence unknown callers option, mobile signal issues, Do Not Disturb mode is enabled, call forwarding is turned on, etc.
If you are also encountering such an issue, we are here with some good troubleshooting ideas that can easily and effectively resolve this issue in the article below.
Fix 1 – Turn Off the Call Forwarding Feature
Step 1: Open the Settings page and go to the Phone option by clicking on it as shown.

Step 2: On the Phone page, you will have to click on the Call Forwarding option.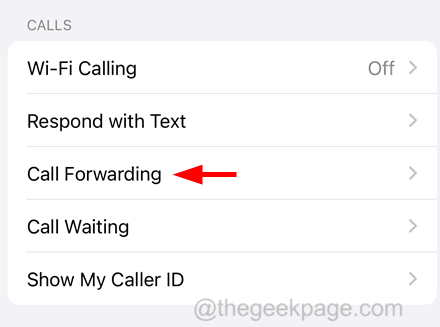 Step 3: Wait for some time to load this feature.
Step 4: Now tap on the Call Forwarding option's toggle switch to disable it as shown in the below image.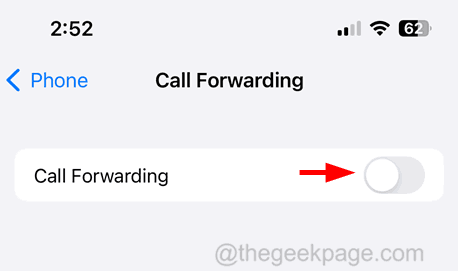 Fix 2 – Disable Do Not Disturb Mode
Step 1: Go to the Control Centre screen on your iPhone.
Step 2: On the Control Centre screen, tap on the Focus option.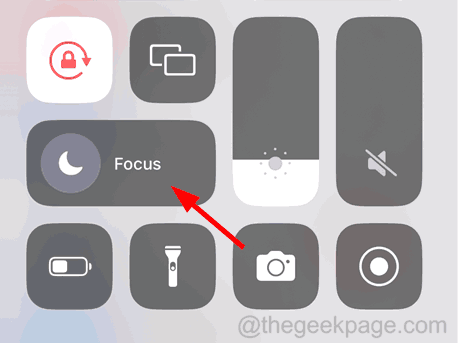 Step 3: Now make sure the Do Not Disturb mode is not enabled. If it is enabled, please tap on it to disable it.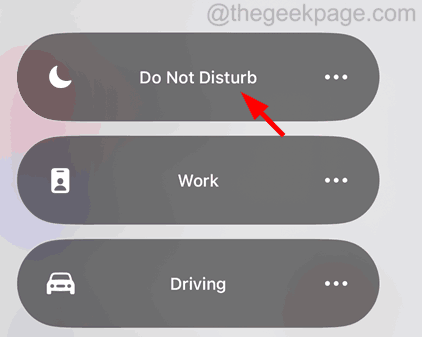 Fix 3 – Install any Carrier Update on your iPhone
Step 1: Launch the Settings page and click on the General option.
Step 2: Now select the About option at the top of the general page.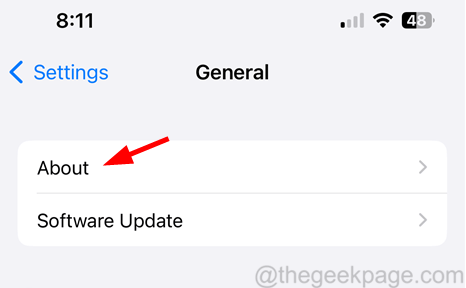 Step 3: You should scroll down to the Physical Sim section.
Step 4: After that, if there appears any pop-up to install the carrier update, please follow the onscreen instructions thereby.
Step 5: Otherwise, it means the carrier update is already at its latest version.
Fix 4 – Turn Off the Silence Unknown Callers option
Step 1: Click on the Settings icon from the home screen which opens the Settings app.
Step 2: Then look for the Phone option and select it by clicking on it as shown below.

Step 3: Now click on the Silence Unknown Callers option.

Step 4: Once it opens, click on the Silence Unknown Callers toggle switch to turn it off as shown below.

Fix 5 – Refresh the Mobile Network Signal using Airplane Mode
Step 1: First of all, you have to clear any mobile network signal irregularities on your iPhone by refreshing its signal.
Step 2: For refreshing the signal, you have to enable and then disable the Airplane Mode.
Step 3: Now to enable the airplane mode, open the Settings page and tap on the Airplane Mode's toggle button to green color.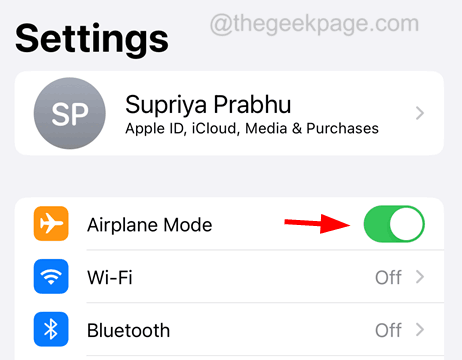 Step 4: Once it is enabled, it will disconnect your iPhone from all the network connections.
Step 5: After some time, you should disable the Airplane Mode by tapping on its toggle button as shown below.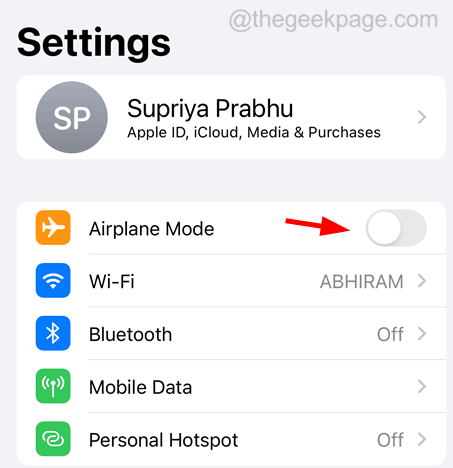 Fix 6 – Uninstall any Call Blocking Apps
Many iPhone users tend to install Spam Calls blocking apps on their iPhones because they want to get rid of these spam calls from several websites, insurance companies, etc. So there is a high chance that these third-party call-blocking apps might be the reason for causing this issue.
So we recommend our users try deleting these call-blocking apps such as Truecaller, Nomorobo, Robokiller, Robo Shield, and so on from their iPhones and check whether this can fix this issue.
Additional Tips
Update the iOS software – If the iOS software on the iPhone is not updated to the latest version, it can throw such problems. So try updating your iPhone and see if this helps.
Force Restart your iPhone – When the iPhone has several minor internal technical glitches, you are bound to face such issues which can be rectified by force restarting your iPhone.
Ensure the iPhone is not in silent mode by checking its ring/silent switch on the side of the iPhone.