Whether it's a small or a big organization, every business needs to build upon the audience. The more the audience, the more the chances of increasing your memberships, and thus, the possibilities of your business growing. For a consistently growing member list, you must focus on managing the memberships, and engage the members.
However, managing so much manually can be challenging and so, using a membership management software is a better idea. This will help you to easily manage the membership-related tasks such as enrolling, adding, upgrading subscriptions, and more. The primary aim of this software is to provide support, on-time service, timely renewals, and customer service.
Here's a list of some of the best free and open-source association management software for those companies looking for a cost-effective option.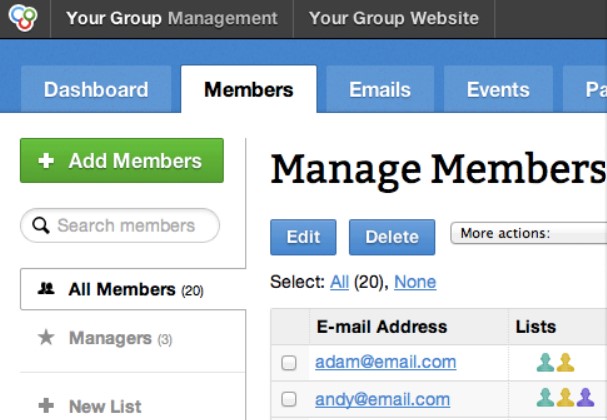 With this software, it's all about running a group efficiently. The main aim of this program is to remove any stress from managing your groups while adding some fun to the entire management task. It features a solid member database, offers web membership forms, helps you accumulate membership fees and pending bills, and controls the member lists, outstandingly.
Features:
It allows you to receive new member registrations by filling a form online.
Option to create several email lists for teams, subclasses, etc.
Lets you share expert email newsletters and monitor prices.
It helps you to gather outstanding payments with no follow-ups with cash/checks.
Assists you to arrange events, send invitations and sell tickets.
Maintains all your member data in a single platform.
It allows the management team to access the group admin.
Offers a web shelter for your group.
Best of all, it offers direct access to the platform for its members and so, they do not need to create any accounts. It helps you create attractive email letters, features extremely easy email lists, takes care of memberships, monitors site opening and clicks, and stores all activities online.
Price: Free and open-source; Premium version starts from $14.99.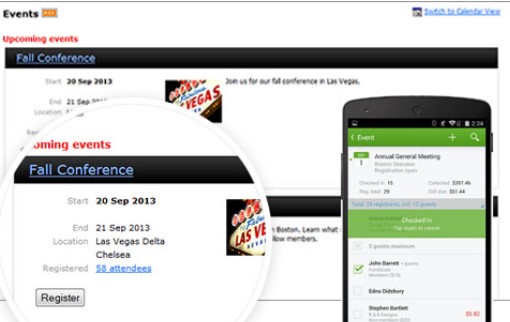 This is another great membership management software that helps you automate and streamline the process of subscription for everyone involved. The best part about this software is that all your data is safely stored in the cloud helping several users to get their hands on it from any device.
Features:
It streamlines the membership registration by automating the process.
It helps you create an online and mobile-compatible form.
It allows you to customize the rules related to the application processing based on your needs.
Lets you offer memberships for teams, members, and families.
It offers the option to customize confirmation emails for applications.
It allows you to accept credit card payments online thereby, eliminating the need for check or cash payments.
It also unifies with WordPress websites.
Automates the renewal process by sending automatic alerts and bills.
It allows you to establish recurring payments for subscription charges, quickly and effortlessly.
You are also allowed to arrange for multiple rates, renewal strategies, and set up directives for access to individual membership plans.
It allows you to customize your member details by sharing and updating their details live.
Helps the members to securely update their contact details on their own, enroll for events, pay for and renew memberships, even on the move.
Option establish several and forever updated member database for your enterprise.
It allows you to build a mobile-compatible website or embed subscription features to the current website.
Overall, from being able to look up easily or share your database or option to customize subscription levels to automatic renewals and live database updates, it offers a wide range of features.
Price: Free and open source.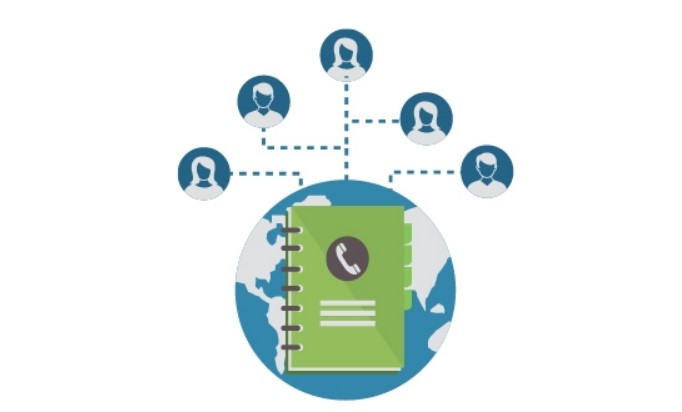 Those looking for a cloud-based membership management program can find this software useful. This open-source software is specially designed to meet the needs of charitable organizations, public sectors, and subscription-based companies. It lets you manage your data, unifies with applications like WordPress, Backdrop, Drupal, and Joomla, supports non-governmental setups and businesses, and can be easily customized and extended.