Modern Warfare is nothing without its online multiplayer experience. But, while match-making in Modern Warfare 2, you may have stumbled upon an issue, named "Error Cause 10. Error Code 2004". This is an error that occurs only at the time of online matchmaking. But, there are some solutions for this and you can get to the multiplayer in no time at all.
Workarounds –
1. Just close the game and relaunch it. Relaunching the game should solve the issue.
2. Check the network connectivity your device is connected to. A stable, low-latency network speed is needed for the multiplayer to work.
Fix 1 – Delete the MW2 Saved files
Corrupted Modern Warfare 2 saved files have caused this issue and you can fix it by deleting the MW2 saved files from your system.
Step 1 – Exit Call of Duty: Modern Warfare 2. If you are running it from Battle.NET/ Steam, close it as well.
Step 2 – Call of Duty: Modern Warfare 2 saves the game files in the Documents folder on your system.
Step 3 – So, press the Win+E keys to open the File Explorer. There, head on to this point –
C:\Users\Sambit\Documents\Call of Duty Modern Warfare\players
We suggest that you copy all the items from this box and save them on your Desktop. That way, you will have a backup to turn to, if anything goes wrong.
Step 4 – Select everything inside this folder and click "Delete" to delete those.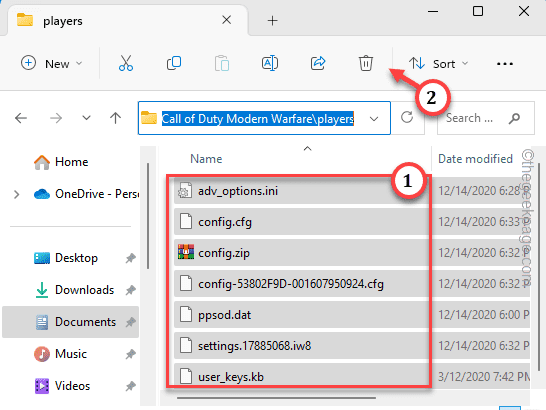 Exit the File Explorer and launch the COD MW2 again to check if this solves the issue.
Fix 2 – Verify the integrity of COD MW2 files
There is a chance that some of the COD MW2 local files are corrupted/missing on your system. In that case, verify the game to reconstruct the game files.
Step 1 – Exit COD MW2 and launch the Steam client.
Step 2 – Go ahead and go to the "LIBRARY". Look for "Call of Duty: Modern Warfare II" on the left pane.
Step 3 – Next, right-click the game and tap "Properties".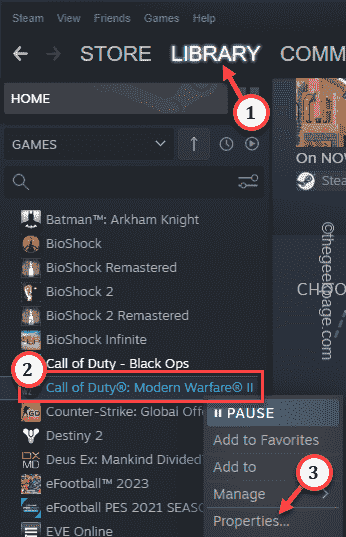 Step 4 – Next, open the "Local Files". Then, just tap "Verify integrity of game files…" to verify all the game files for possible corruption.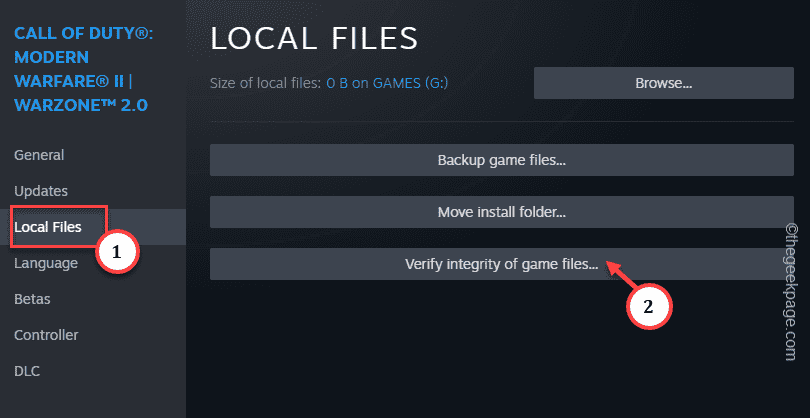 Wait until Steam has scanned the complete game and repaired all the corrupted components.
Launch the game
Fix 3 – Check whether the COD servers are down
Check whether the Activision servers are down or Blizzard is facing an issue.
Step 1 – Open the Activision Support page.
Step 2 – There, you will see a box. Just toggle it to "Call of Duty Modern Warfare 2" or any other game where are facing this issue.
Step 3 – If the "All Platforms" shows "Online", then understand there is no issue with the online multiplayer of Call of Duty Warfare 2.

Otherwise, if it shows any sign of "Server down due to maintenance" or any similar statement,
Fix 4 – Renew the IP configuration
Sometimes the IP configuration can lead to this issue while playing Modern Warfare 2. Follow these steps.
Step 1 – Write "cmd" in the search box. Then, right-click the "Command Prompt" and tap "Run as administrator".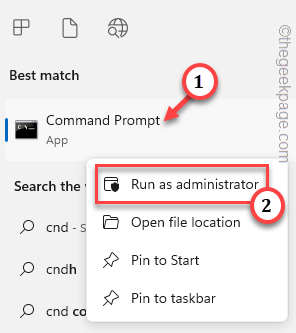 Step 2 – When you get to the terminal, type this and hit Enter to run these IP configuration scans.
netsh winsock reset
netsh int ip reset
ipconfig /release
ipconfig /renew

After running all these network scanning codes, launch the Call of Duty: Modern Warfare 2 and check if Error Code 2004 is solved or not.
Fix 5 – Allow Modern Warfare through the firewall
If the Modern Warfare 2 connection is blocked by your firewall, allowing Modern Warfare should fix it.
Step 1 – Hit the ⊞ Win+R and copy-paste this.
firewall.cpl
Step 2 – Click "OK".

Step 3 – When you get to the Firewall settings, click "Allow an app through Windows Defender Firewall" to open it.

Step 4 – You can change the firewall settings. Tap "Change settings".

Step 5 – Locate the "Call of Duty: Modern Warfare 2" application or "mw2_64.exe" in the list.
Step 6 – Now, make sure to tick the "Allow" box in the "Private" and "Public" pane.
Step 7 – Don't forget to tap "OK" to save this change.

After allowing COD MW2 through the firewall, you should not face any problem playing the online multiplayer.