Recently, many users have reported a problem with the Microsoft Store wherein they are not able to get any applications or games from the Store downloaded to their systems. They have been seeing the error message that reads as "Your purchase couldn't be completed" along with the error code 0xc03f300d. This error code has been seen when making an attempt to use the purchased games/apps or even those that are available for free in the Store.
Possible causes for this error are
Problems with the Store app
Corrupted cache files of the Store that cause interference in the communication between Store and the servers
In this article, you will see some solutions that have helped users to overcome this error on their Windows PC.
Solution 1 – Use the Windows Store Apps Troubleshooter
1. Hold the Windows and R key combination to open the Run dialog.
2. Type ms-settings:troubleshoot to open the Troubleshoot page in Windows Settings.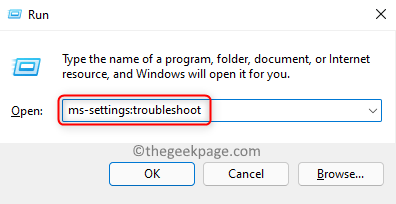 3. Click on Other troubleshooters in the right pane.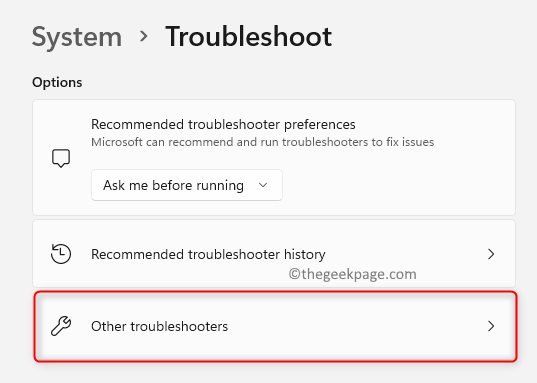 4. In the Other troubleshooters window, scroll down and look for Windows Store Apps.
5. Click on the Run button next to Windows Store Apps.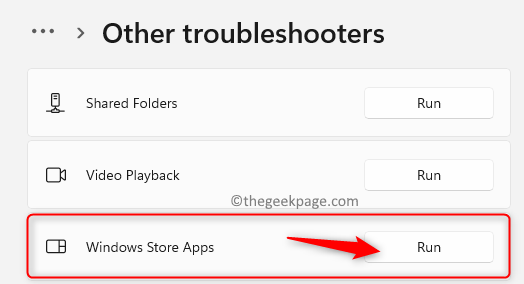 6. The troubleshooter starts to run and detect problems. Wait for this process to complete.
7. If there is any recommended fix, apply it to implement the repair procedure.
8. Restart your PC. Open Windows Store and check if the error is fixed.
Solution 2 – Reset the Windows Store Cache
1. Open Run (Windows + R) and type ms-settings:appsfeatures to open Apps & Features in the Settings.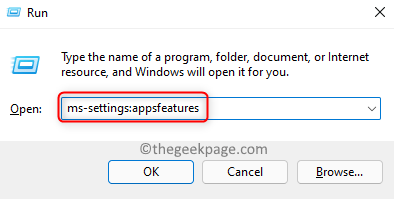 2. Here you will find the list of apps installed on your PC. Type Store in the search box below App List.
3. You will see Microsoft Store in the result. Click on the three vertical dots and choose Advanced options.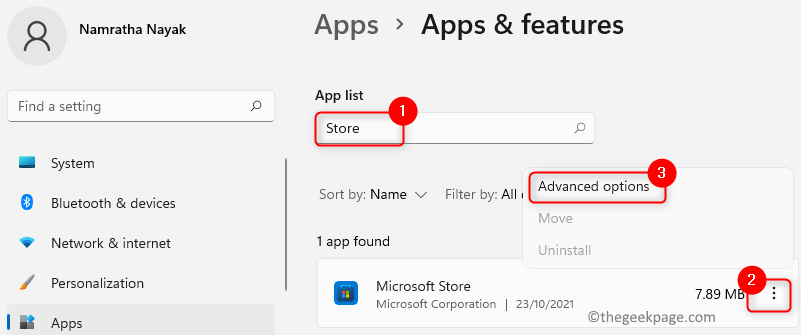 4. In the Advanced Options for Microsoft Store, look for the Reset heading.
5. Click on the Reset button to start the app's cache clearing process.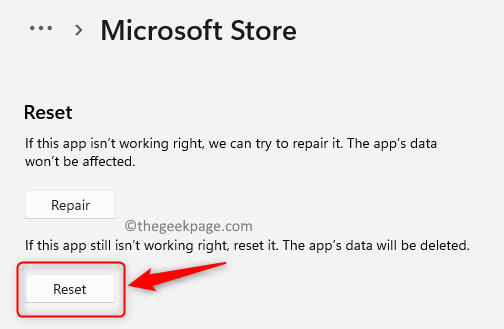 6. On the confirmation prompt, click on Reset again.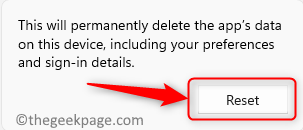 7. Restart your PC once the app is reset. Now check if the problem with Microsoft Store still exists.
Solution 3 – Contact Microsoft Support
If the solutions above did not work for you, it is best that you contact Microsoft support online. Open the virtual agent and ask for a chat with a live person and explain the issue being faced. It will be solved within an hour. This has been mentioned as one of the fixes if nothing else works by many users facing this Microsoft Store Error.
Thanks for reading.
We hope at least one of the solutions above must have helped you get back Microsoft Store into a working state. Comment and let us know the fix that worked for you.