Is Microsoft Outlook not starting up on your Windows 10 PC? Is it dispensing an error code "Cannot start Microsoft Outlook. Unable to open Outlook window" and you are in desperate need of a fix? If you are, then you have just landed at the right place. We are going to detail some easy fixes to solve the problem on your computer. This error usually occurs due to faulty navigation panel, broken add-ins, etc.
Fix 1 – Reset Navigational Pane
One of the most common problems is the faulty navigational pane.
1. Right-click on the Windows icon. Then, click on the "Run" window.
2. Then, type this code and hit Enter.
outlook.exe\resetnavpane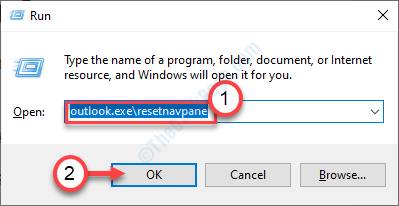 This will reset the navigation pane that may have caused the issue on your computer.
Fix 2 – Start Outlook in safe mode
As we discussed, one of the reasons includes broken add-ins in MS Outlook.
1. Press Windows key+R to access the Run terminal.
2. To start Outlook in Safe mode, copy-paste this code and click on "OK".
outlook.exe /safe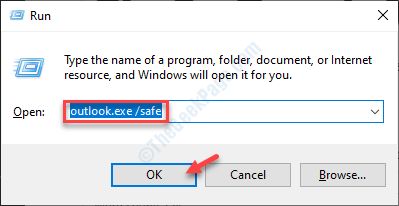 This will start the MS Outlook in safe mode, excluding any foreign add-ins.
Fix 3 – Repair MS Outlook
Repairing MS Outlook should identify and solve the issue.
1. Press the Windows key+R.
2. Then, press "appwiz.cpl" and hit Enter.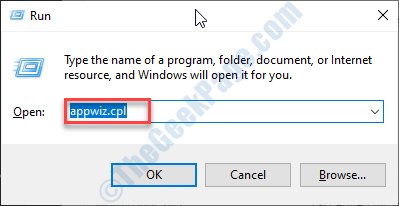 3. After that, you need to find the "MS Office" package.
4. Next, you have to right-click on the installed office package and then click on "Change".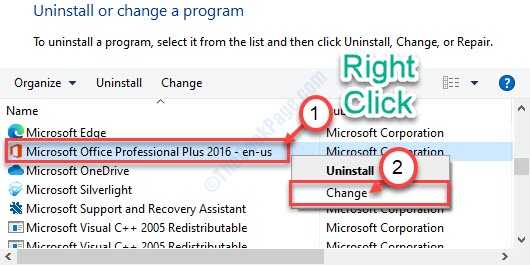 5. Click on the radio button beside "Quick Repair".
6. After that you have to click on "Repair".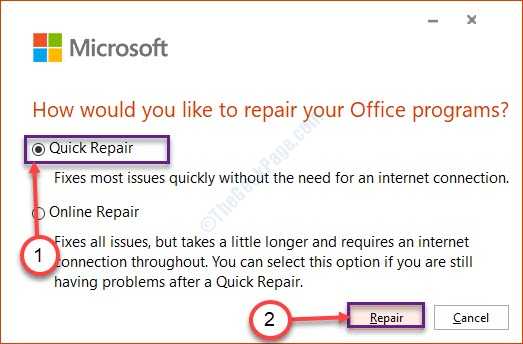 Follow the on-screen instructions to solve the problem. This should fix the issue.