Many OneDrive application users have complained of seeing an error message which says "There was a problem signing you in" along with the error code 0x8004de85  whenever they try to sign in to their OneDrive account. This error code is raised when there are issues with your Microsoft account, such as a missing account or a conflict with the type of account you are trying to sign in with (personal Microsoft account and work or school account).
In this article, we have discussed two fixes that will help you resolve the error code 0x8004de85  with One Drive. Before trying the fix, check if you are using the correct password by logging in OneDrive using a browser.
Fix 1 – Use the Correct OneDrive Account
Check if there is some mismatch in the type of account being used. For example, you may be using a work account to log in but a personal account needs to be used or the other way around.
1. Click on the hidden icons arrow in the taskbar.
2. Tap on the icon of OneDrive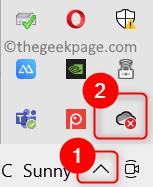 3. Click on Help & Settings.
4. Choose Settings in the list of options that pop up.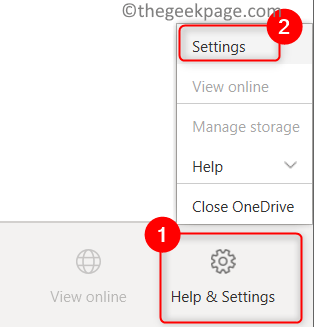 5. Go to the Account tab and check which account is being used to log in.
6. In case there is no OneDrive account
Click on Add an account to add a new OneDrive account.
Once you enter the username and password, select a folder location.
Choose to sync the folders on your computer.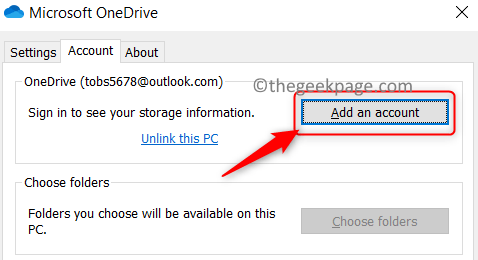 7. If OneDrive is already associated with an account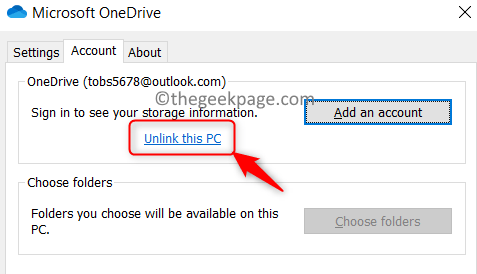 Select the Unlink account in the confirmation window.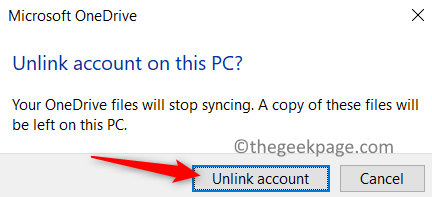 Once unlinked, it shows a sign-in window to sign in using another account.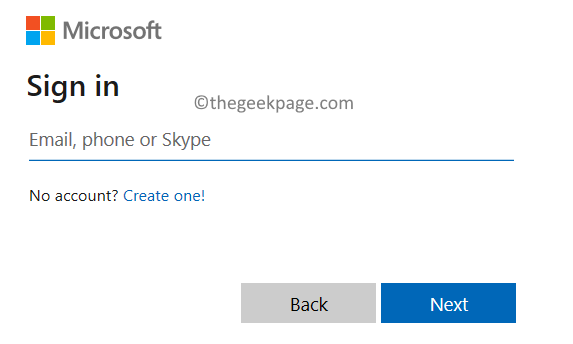 8. Once you have linked an account to OneDrive, open OneDrive and check if the error is fixed.
Fix 2 – Reset OneDrive
The application's cache can be a reason for this error faced by users. Follow the steps below to reset OneDrive to overcome this error.
1. Press Windows + R to open the Run dialog.
2. Type the command below in the Run box
%localappdata%\Microsoft\OneDrive\onedrive.exe /reset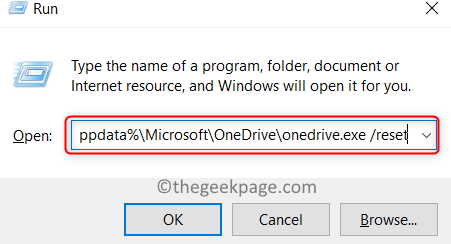 3. Once the above command executes, open OneDrive and sign in again to check if the error is resolved.
4. If the above command does not work for you and throws an error, perform Step 1 to open Run.
5. Copy and paste the command given below.
C:\Program Files (x86)\Microsoft OneDrive\onedrive.exe /reset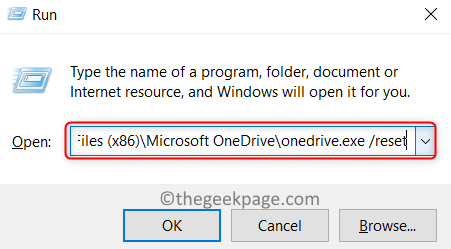 6. Open OneDrive and sign in after the above command finishes executing. Check if the problem with signing in is solved.
Thanks for reading.
We hope you must have been able to overcome the OneDrive sign-in error with code 0x8004de85 on your PC. Comment and let us know the fix that worked for you.