Several iPhone users have expressed their disappointment that their iPhones have suddenly turned off and it is not turning on no matter how many times the user has tried.
There are numerous reasons why this problem is happening with the iPhone and they are listed below.
Technical glitches with the iPhone.
There is no charge left in the iPhone battery and it got dead.
Internal parts of the iPhone got damaged because of dropping it on the ground or being immersed in water.
The iPhone screen has been tampered and an issue with the display.
These are some of the potential reasons responsible for this issue and upon working on them, we have figured out a few fixes that will help you turn on your iPhone very efficiently. This article explains all the fixes we have compiled below.
Fix 1 – Force Restart your iPhone
Many iPhone users have claimed to have fixed this issue by force restarting their iPhones while the iPhone is kept charging. Let us try doing the same using the steps below.
Step 1: Plug the charger cable into the charging port of your iPhone and keep it for charging.
Step 2: Once it starts charging successfully, you now have to press and release the volume-up button on the side of the iPhone.
Step 3: Once done, you have to do the same with the volume down button.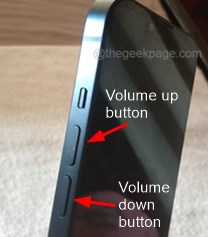 Step 4: After it is done, you need to press and hold the power button of your iPhone until you see the Apple logo symbol on your iPhone.
Step 5: This means the iPhone is getting turned on and you can now release the iPhone power button.
Fix 2 – Charge your iPhone
We have found out that when your iPhone battery gets to zero, it will automatically get switched off and won't get turned on even if you try many times.
So connect your iPhone to the charger and keep it charging for around 30 minutes or more to get charged at least 30%. After that, press and hold the power button and volume up buttons of your iPhone to check whether the iPhone is turning on or not.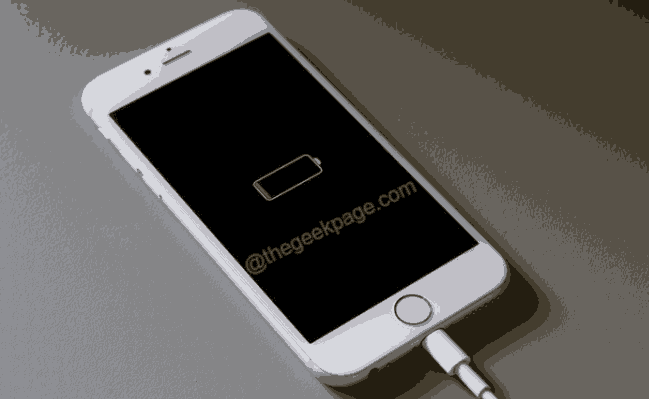 TIPS:
Check whether you are using a third-party-bought charger cable. If yes, please replace it with Apple authorized lightning cable and charger adapter and then charge it.
If the charging port of your iPhone is damaged or filled with dust, it might throw such problems which prevent charging the iPhone battery. So take a clean cloth and wipe the charging port to remove any dust particles and then try charging.
If it still does not get charged, you have to contact the Apple support team to get it repaired.
Fix 3 – Check if the iPhone screen or other parts are damaged
We may not be realizing the fact that because of dropping the iPhone carelessly on the ground or any hard surfaced floor, it might have got broken from the inside. This could easily damage some important internal parts.
In addition to this, even if the iPhone is water resistant, this could create a problem when it is immersed in water for too long. This can lead to screen damage as well. Therefore, check whether the iPhone screen is the culprit behind this. In reality, the iPhone might get turned on but it simply does not show up on the iPhone screen.
If you suspect this, please take your iPhone to your nearest Apple Store and let the team have a look at it and get it done.
Fix 4 – Restore iPhone using iTunes
WARNING – This will restore your iPhone with the risk of losing all your data unless you have backed it up on iCloud.
Step 1: You have to connect your iPhone to your PC or Mac first of all to proceed.
NOTE – Launch the iTunes app after connecting your iPhone to your PC/Mac.
Step 2: Now to put your iPhone into recovery mode, you have to press and release the volume up button once and do the same with the volume down button on your iPhone.
Step 3: Once done, press and hold the power button on the side of your iPhone till the Apple logo appears on the screen.
Step 4: This will put your iPhone into recovery mode.
Step 5: As soon as the PC or Mac detects your iPhone in recovery mode, you will get a pop-up on your PC/Mac screen and you have to click Restore and follow the onscreen instructions to continue restoring your iPhone.