Text messages are one of the communication ways which doesn't need an internet connection. Telecom service providers will provide this service for you. Even though people nowadays shifted to internet-based messaging apps for communication, a few communication still go through text messages. Now you might be searching for how to enable vibration notifications for all the messages you receive so that you will not miss out on an important text message. The iPhone has unique features ready which are tailor-made to suit your needs to be alert when you receive a text message. It could be in the form of an Audio-based Alert or a vibration pattern. These are part of the iPhone's Sounds & Haptics features. If you are wondering how to activate them and make the best use of it then you are in right place. Follow the steps below to enable/disable vibration on text message notifications.
Steps to Enable/Disable Vibration for Text Message Notification
Step 1: Open Settings on your iPhone.
Step 2: Select Sounds & Haptics.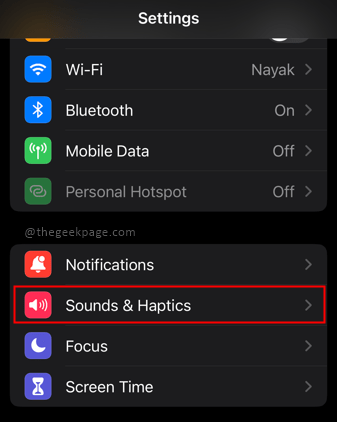 Step 3: Select Text Tone from the menu.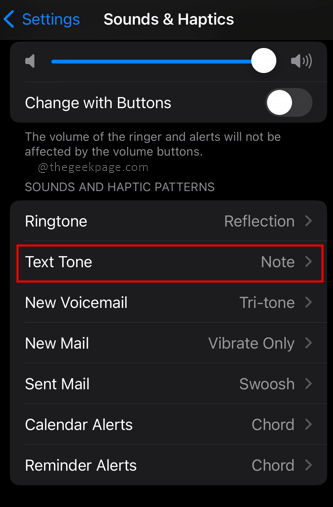 Step 4: Select Vibration from the top of the screen.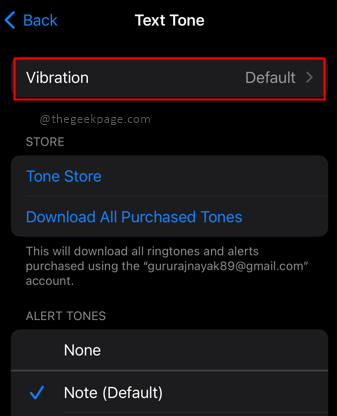 Step 5: To Turn off the Vibration, choose the option None at the bottom of the screen.

Note: In case you want to turn it on from None, you can select any of the options from the Menu or even choose the Default option for the vibration.
Isn't it simple? Are you that iPhone user like most iPhone users who like to keep vibration for all important notifications? Comment and let us know whether you are one of them. Thanks for reading! Hope the article was useful and informative.