In the olden times, when android was gaining popularity, it was difficult for its users to send and receive files, apps, music, pictures etc. The only way, by which a user can share files between two phones was through Bluetooth. But using Bluetooth had its own drawbacks. Sending and receiving files between phones using Bluetooth took a considerable amount of time. Users found it really annoying when it took a lot of time to share files using Bluetooth. Since then, a number of apps were released which used wifi connection to send and receive files. Sending files using wifi connection took a minimal amount of time compared to Bluetooth sharing. Apps that use wifi connection to send and receive files include ES file explorer, Shareit, Xender etc. Xender is one app that stands different amongst its contenders. In this article, we will show how you can transfer and share apps and different files using Xender.
How to Transfer and Share Apps, Files using Xender Android App:
The first thing you have to do is to install the Xender app. You will get the Xender app from the Playstore.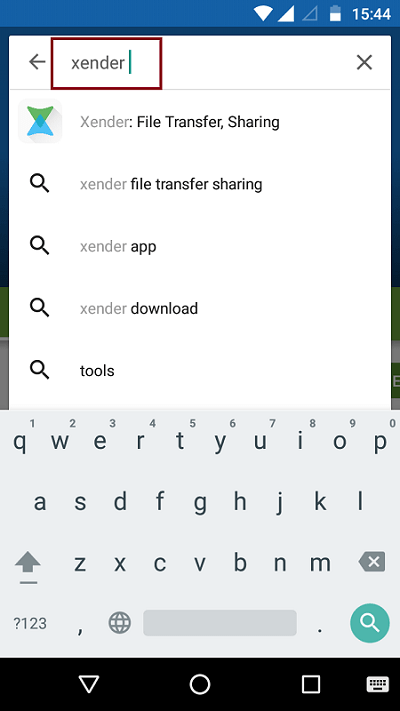 Once you have installed the app, launch the app by just touching the Xender icon
In the screenshot given below, you can find a rectangular red box. Touch on the icon in this marked area.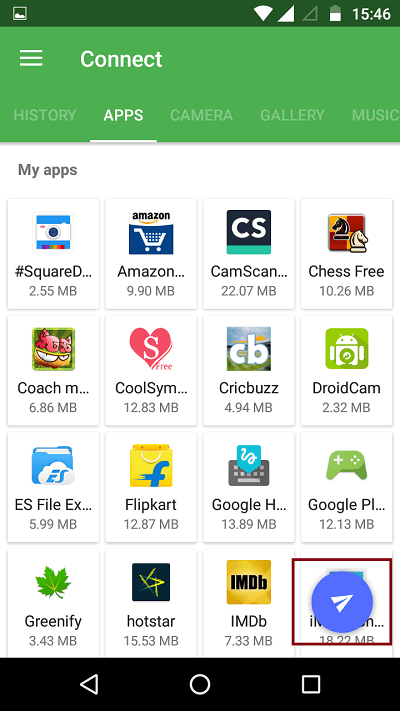 As shown in the screenshot given below, you will have two options namely, send and receive. Click on send if you want to send files/apps and click on receive if you want to receive files/apps.