Play Store, being one of the main Google apps can't be uninstalled from your Android phone. But, if you find Play Store is missing from the device, what should you do? Well, we have explained the process of getting back the Play Store on your phone, in the case of absence it.
How to solve missing Google Play Store issue on Android
The reason why the Play Store is not appearing on your phone is that it is disabled on your phone. So, follow these easy steps to re-enable the app.
Step 1 – Simply drag down to pull up the notification center on your screen.
Step 2 – There, you will find the gear-shaped Settings ⚙️ icon.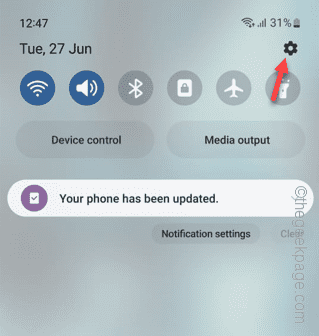 Step 3 – If you go down you will see the "Apps" settings.
Step 4 – Open it up.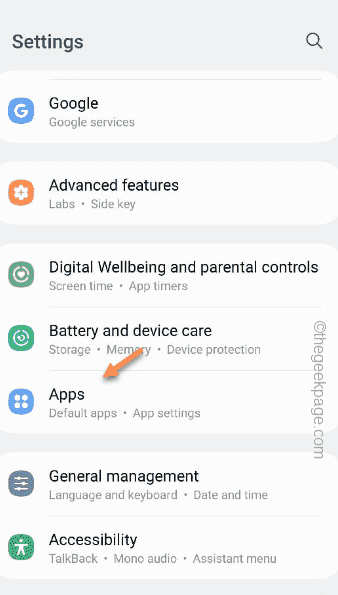 Step 5 – Once you see all the apps, just click the search icon once.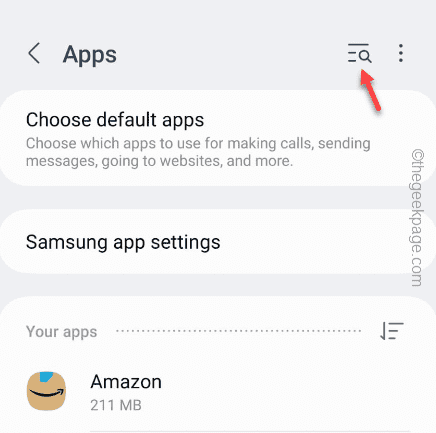 Step 6 – Then, type "play" in the search box.
Step 7 – Now, tap "Google Play Store" in the search options to open that.
You will see a Disabled tag beside the Play Store in the app list.

Step 8 – On the Play Store settings page, if you look below, you will find the "Enable" option at the bottom.
Step 9 – Click "Enable" to re-enable the Play Store on your phone.

That's it!
But, you may not find the Play Store directly on the Home screen.
1. To do that, just tap & hold the Play Store icon on the app drawer.
2. Then, tap "Add to home ⌂" to add the icon to the home page.

Hope this helps.