Gboard app is one of the favorite keyboard apps which is surprisingly used for Apple phones as well. Given that the rival Google is able to make inroads into the keyboard Apple there is some serious competition in this space. There is a reason why Gboard is preferred over the screen keyboard of Apple. It has to with super features designed to impress the users. The keyboard feels smooth to use, it has an accuracy level better than the regular Apple keyboard. The built-in search feature is the icing on the cake. However, users report that sometimes the Gboard app keeps crashing on their iPhones. There could be various reasons for this like sharing the usage statistics and enabling full access which needs to be removed or stopped in order for the app to function smoothly.
Disabling the Full Access option
Step 1: Go to the Setting on your iPhone.
Step 2: Select the Gboard app.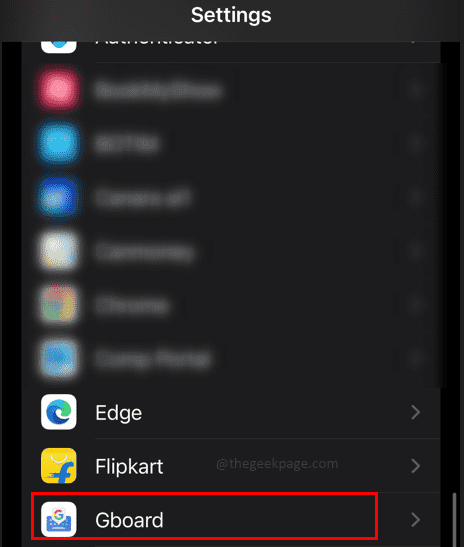 Step 3: Select Keyboards from the menu.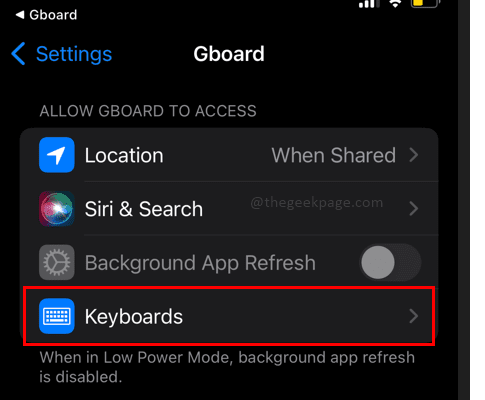 Step 4: Toggle the option Allow Full Access to disable full access to Gboard.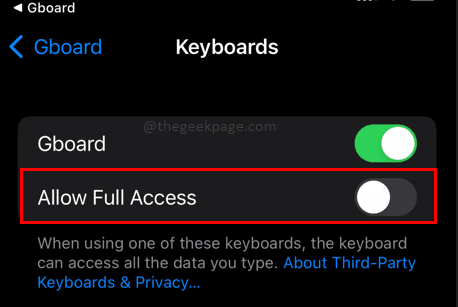 Reinstall Gboard App
Step 1: Long press the Gboard app on your iPhone. Select Remove App from the menu that appears.

Step 2: Go to the App store and reinstall the Gboard app.

Disabling Usage Statistics for the Gboard app
Step 1: Open the Gboard app on your iPhone.
Step 2: Go to Keyboard settings in the menu.

Step 3: Toggle the Share usage statistics to turn it off.

Note: Turning it off ensures Gboard app will not be able to share any data with Google on your keyboard usage.
Applying these fixes can ensure your Gboard does not crash and return to your regular Apple screen keyboard. One must also ensure to keep the application updated all the time and be running the latest version of iOS. This will ensure that the latest bug fixes will be taken care of and lead to a smoother keyboard usage experience.
That's All! Hope the article was informative and useful. Tell us in the comments sections which method you prefer the most. Follow us for more such interesting fixes. Thank you for reading!!