So your phone is missing again, the same old story! You try to call it from a different phone only to remember that you had put it on the silent mode just before its disappearance. Under the pillow, in between the bedsheets, on the fridge, there is no other place left in the house that you have looked for it! Yes, it's not in any of its usual hiding places. Well, don't feel lost yet, when we are right here to help!
In this article, we introduce you to a super cool trick using which you can ring your Android phone in full volume even it is on silent mode. Read on, to master this amazing trick! Enjoy!
Note: Please note that the trick works only if your smartphone is connected to the Internet.
Find Your Android Phone using a computer
Step 1: On the Taskbar, click on the Search icon.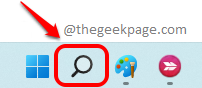 Step 2: In the Search bar, type in chrome and click on the chrome application from the Best match section.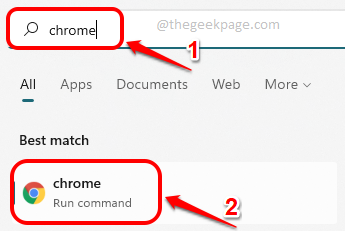 Step 3: When Chrome launches open, you need to sign in to the same google account, using which you have signed into your smartphone that you need to find.
For that, click on the profile icon at the top right corner of your Chrome window. If you haven't signed into any account, this profile picture will be the default profile picture.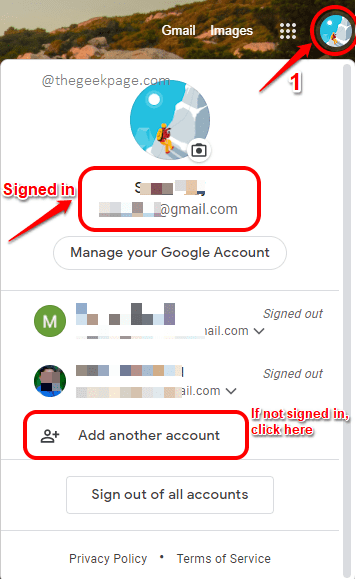 When you click on the profile picture icon, if you are signed in to any account, you will be able to see straight away to which account you are signed in, as shown in the screenshot above.
If you are signed in to the same account as your smartphone, then you can skip steps 4 and 5 and go straight to step 6.
If you are signed in to a different account or are not signed in to Google Chrome on your laptop at all, then click on the Add another account option as shown above.
Step 4: In the next step, enter the email id of the Google account that your smartphone is signed into. Click the Next button.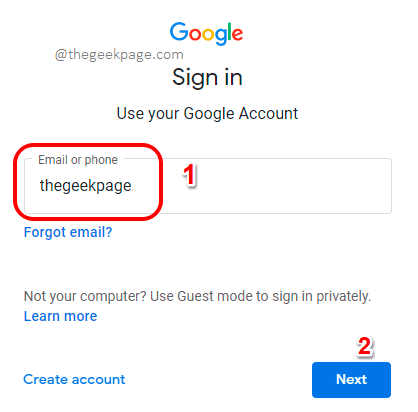 Step 5: As next, enter the Password and then hit the Next button. That's it. You will now successfully sign in.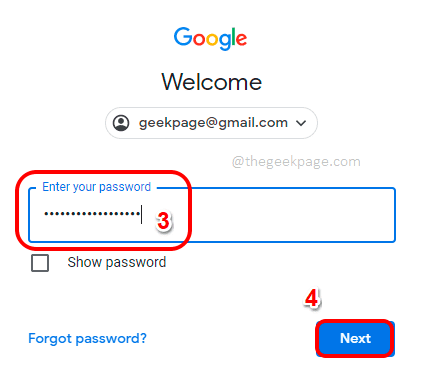 Step 6: Once you are signed in, on Google, type in find my device and then hit the Enter key to receive the search result in the screenshot below.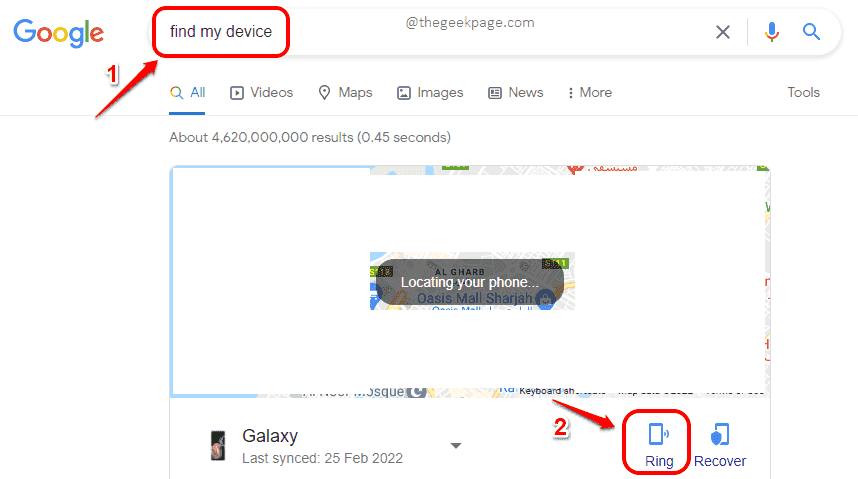 The result page would give you all the devices that are connected to the same Google account that you are using. Click on the Ring icon associated with the missing device.
Viola! Even if your phone is on silent mode, it will now ring for a full 5 minutes in its top volume. You can easily find where it is hiding now! Oh, by the way, press the power button to stop the ringing once you find it.
Note: Please note that your phone needs to be connected to the Internet for this trick to work.
That's it. Hope you were able to successfully locate your phone after following this article.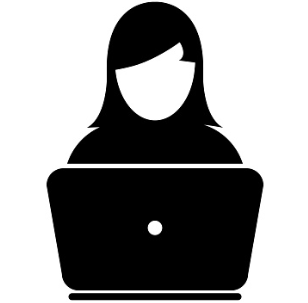 Here to enlighten, and to be enlightened, with the amazing world of tricks, tips, how-tos, and hacks.