Most modern laptops come with the keyboard backlight feature. This feature helps to work in a low-light environment. But in some cases, this feature may be turned off or may not work due to various reasons. Few of you may think about how to enable the keyboard backlight feature and this article helps to find a way. There are different methods to enable a few of them are using windows mobility center, using keyboard hotkeys, etc. Let us learn in detail how to enable this feature.
Method 1: Windows Mobility Center
Step 1: Open the run prompt using Windows + R keys together. Type control panel and hit enter.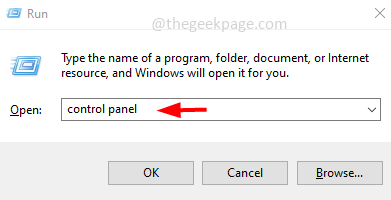 Step 2: From the View by dropdown which is on the right, select Large icons.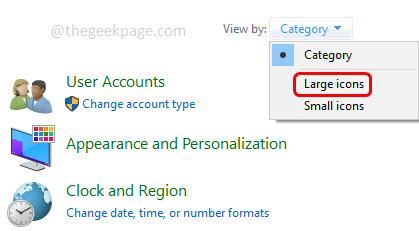 Step 3: Find Windows Mobility Center and click on it.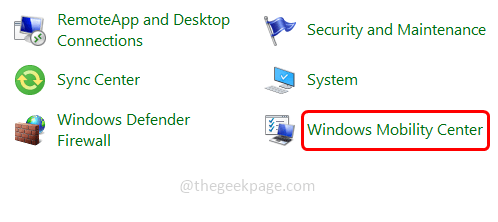 Step 4: In the list of menus find the keyboard Backlighting, and move its slider towards the right to increase the brightness.
Step 5: To access the additional options click on the keyboard Backlighting box and make sure that keyboard lighting is On by clicking on the radio button beside.
Step 6: Also set the brightness level as bright or as per your need under keyboard brightness.
Step 7: When the laptop is inactive the backlights will auto-off. You can set the time for auto-off or choose never off if you don't want the backlights to off.
Step 8: For this, click on the drop-down under Settings for keyboard lighting and select the never off option.
Step 9: Once done with the changes click on OK.
Method 2: Use The Keyboard Short cut keys
Few settings can be controlled using the shortcut keys/hotkeys. The keyboard backlight can also be turned on using hotkeys. It varies among different laptops. Few are mentioned below.
Turn on the keyboard backlight on HP laptops
In most HP laptops when fn and f5 keys (fn + f5) are pressed simultaneously, the backlight will turn on. Well in a few HP models this might be turned on/off backlights or adjusted the brightness of the backlight. Some models use different keys, try with fn + f11 keys and also try with fn + f9 keys.
Turn on the keyboard backlight on Dell laptops
In Dell laptops, to turn on the keyboard backlight press fn + f10 keys simultaneously. This will vary with models, try with fn + f6 and also try with Alt + f10 keys.
If you are using any other laptops or different models the best way to find which hotkeys works is by typing the model of your laptop along with the phrase how to enable keyboard backlight in the google search. If this method doesn't work, then try the next one.
Method 3: Use Windows Troubleshoot Settings
Step 1: In the windows, search bar type troubleshoot settings, and click on it from the search results to open it.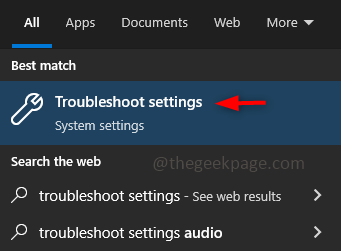 Step 2: From the left pane click on Troubleshoot. On the right side click on Additional troubleshooters.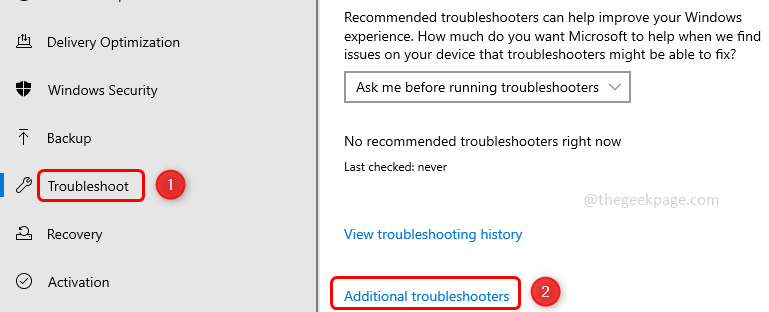 Step 3: Select the keyboard option and click on run the troubleshoot.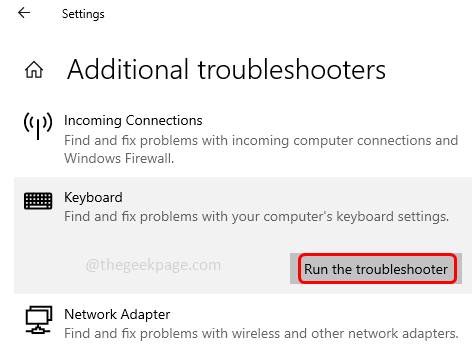 Step 4: It will take a while to detect problems and suggest the fix if any. If there are any suggested fixes apply them. And check if the problem is solved.
That's it! Hope this article was helpful and comment below on which method worked for you.
You can also download this PC Repair tool to Locate and Fix any PC issue:
Step 1 - Download the Restoro PC Repair Tool
Step 2
- Click on Start Scan to find and Fix any PC issue automatically.