Very often in the daily usage of your Apple device certain external devices like a PC need to connect. This may be in order to transfer or store data elsewhere. However, this brings in security and trust issues for the Apple iPhone or iPad. The message 'Trust this computer' generally appears when the devices are connected for the first time. Once the computer is selected as Trustworthy such messages usually disappear. However, users report that sometimes the same messages keep popping up to Trust the Computer. This could be certain issues in the backend like the Trust settings on your iPhone or iPad or the personal hotpot being turned on and requesting for connection.
Disabling Apple Device
Step 1: Connect your iPhone/iPad to the computer.
Step 2: Press the Windows+R on the keyboard and type 'Control Panel' and press Enter.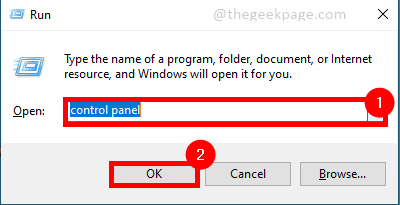 Step 3: Select Hardware and Sounds from the Control Panel main page.

Step 4: Open Device Manager.

Step 5: In Device Manager, you can see the name of your Apple device under Portable Device.

Step 6: Right Click on the name of the device i.e. Apple iPhone and then click on Properties from the menu.

Step 7: Go to the Driver tab and then click on Disable Device and then click on Ok.

Note: One thing to consider using this method is that while it will disable the message, it can also disable the data transfer to and from the device. So please use this method with caution.
Changing the Trust settings on iphone and ipad.
Step 1: Go to Settings on your iPhone or iPad.
Step 2: Scroll down the settings page, and tap on General.

Step 3: Next select Transfer or Reset iPhone under General.

Step 4: On the next page select Reset 

Step 5: Select Reset Location & Privacy

Step 6: Enter the passcode on the next page to allow the reset.

Note: Your iPhone or iPad's Location & Privacy data will be restored to factory defaults when you take this action. This will delete all trusted computers in addition to denying specific access to apps. Now, the Trust alert will appear when you connect to a previously trusted computer (hopefully, this time it won't go in the loop).
Checking the Personal Hotspot
Step 1: Go to Settings on your iPhone or iPad.
Step 2: Select Mobile Data.

Step 3: Select Personal Hotspot.

Step 4: Toggle Allow Others to Join button to turn the Hotspot off.

Checking the above methods on your device should ensure the Trust messages do not repeat themselves when connecting to the same PC. Tell us in the comments section which way you prefer the most and why. Hope the article was informative. Thank you for reading!!