If your Chrome hasn't been behaving very nicely off-late, especially when playing games, not loading videos properly on the webpage, playing videos with no sound, or any other GPU-based tasks that are malfunctioning, then the hardware acceleration could be at fault. If you want to find out if it's actually the hardware acceleration that's causing the issue, you may disable it to see if it's resolving the issue.
Here's how you can disable the hardware acceleration in Chrome.
Step 1: Open Google Chrome browser and type the below path in the address bar to go to Chrome Settings:
chrome://settings/system
Press Enter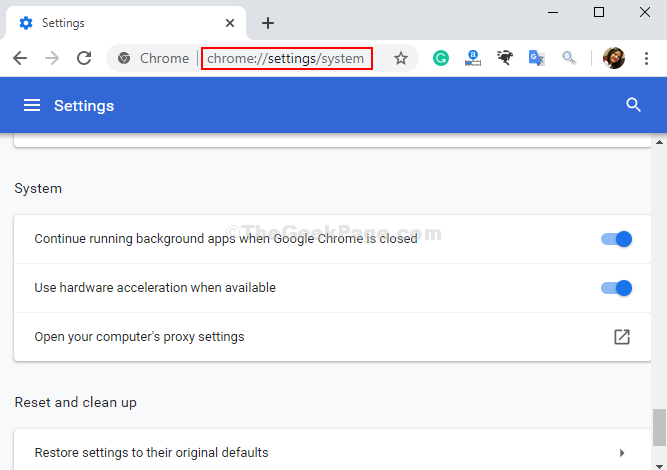 Step 2: On the Settings pane, go to Use hardware acceleration when available and turn the slide off to disable it. Click on the Relaunch button that appears next to it.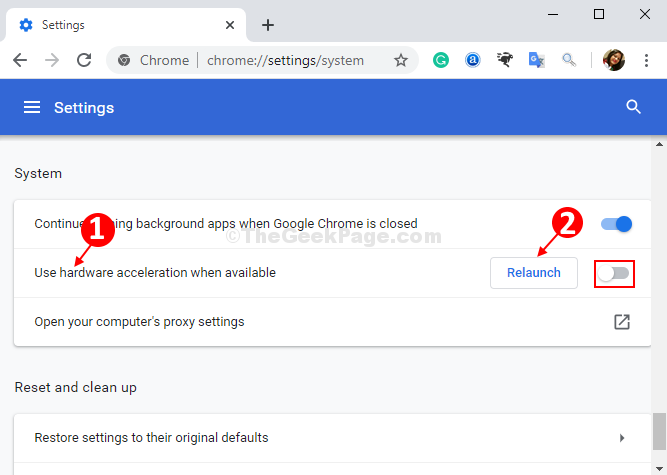 The step is complete and now restart Chrome to check if the videos, games, or other functions are working fine.