Documents appear in different paper sizes say A3, A4, letter, etc. In Microsoft word, you have many options, of which setting paper size is also one of them. Here you can set the required size also adjust the width and height of the paper if you want the same format to be repetitive for all the documents, then you can also set it as default. By doing so you do not need to change the paper size every time you give a print. Anyways setting to default does not mean once set cannot be changed of course it can be done. But this option is used for convenience if you are using the same size format often. Most commonly people prefer to use A4 size so in this article let us see how to set the paper size to A4 and set it as a default. The same process follows if you need other sizes like A3, A5, etc.
Set The Default Paper Size To A4 
Step 1 – Open the Microsoft Word
Step 2 – At the top, click on the layout tab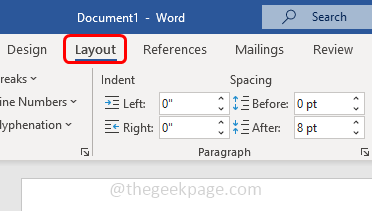 Step 3 – In the page setup section, click on the small arrow mark present at the right corner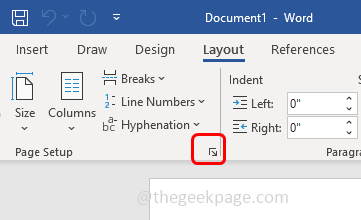 Step 4 – A page setup window will appear, go to the paper tab
Step 5 – In the paper size drop-down, select A4 size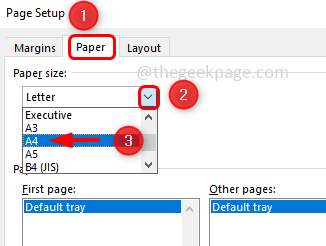 Step 6 – Then click on the set as default button

Step 7 – There appears a confirmation pop-up, click on yes, and the A4 paper size is set as default.
That's it! I hope the above provided information is helpful and easy to understand. Thank you for reading!!