The Screen Time feature on your Apple iPhone is among the coolest features available. This feature can be combined with other apple devices which are signed on to your ID. You may use Screen Time to check out how you and your family members use your devices, including what websites and apps you visit most frequently. This includes how often you pick up your device for activity among other details. You can use this information to guide your decisions on how to limit the amount of time you spend using technology. You may arrange a screen-free time, impose time limits on app use, and more. If you are a frequent phone user then chances are that you would have made use of the Screen Time feature to track your usage. Did you know you can set a Passcode to check out Screentime and also recover it in case you forgot the passcode?
Step 1: Open Settings on your iPhone.
Step 2: Scroll down and open Screen Time in the Settings menu.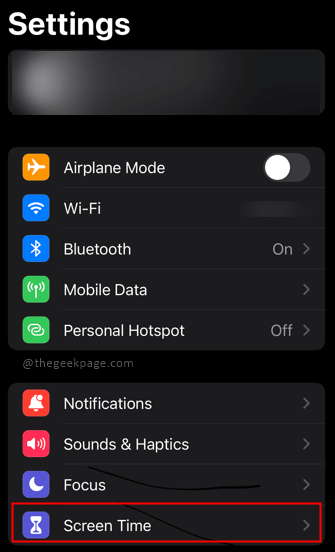 Step 3: Select Change Screen Time Passcode which is available at the bottom.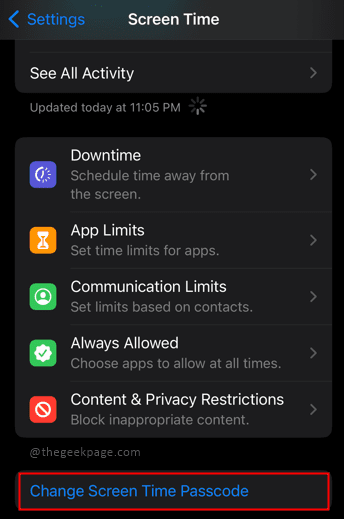 Step 4: In the pop up select Change Screen Time Passcode.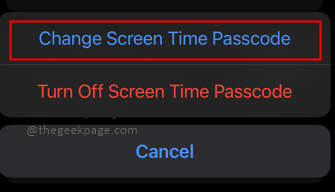 Note: In case you want to get rid of the passcode or just forgot the passcode for screen time then you need to select the Turn Off Screen Time Passcode.

Step 5: Select Forgot Passcode? mentioned at the bottom in little blue text. This will help you to change your passcode in case you don't remember it.

Step 6: In the next screen, type in your credentials for Apple ID and Password and select OK at the top right corner of the screen.]

Note: Apple ID is your ID used to connect to Apple services. In case you don't remember your ID and password you can use the Forgot ID and Password options.

Step 7: Go back to the Screen Time page in settings and reset your new passcode. Select Use Screen Time Passcode.

Note: In case you want to remove the passcode for screentime then you are done. in case you want to reset the passcode then you need to proceed and Set a new passcode for Screentime.
The Screen Time Passcode can be removed while the iPhone is being reset. The Screen Time Passcode is a useful tool to have and a useful thing to do is to sign in through your Apple ID for all of your apple devices including your iPhone to ensure effective tracking of Screen Time. Tell us in the comments section whether you found the information in the article useful. Also, let us know what your average screen time usage is for the week. Thanks for reading!!