We all know about this feature in Microsoft Edge Browser where the credentials(username and password) entered into the website are saved. We need not enter the credentials again when we visit the website the next time. It gets populated automatically by the browser. However, if one, wants to update the password or make modifications to the current username and the password that is stored in the browser, it can be done easily using the below steps.
Steps to be followed:
Step 1: Open the Microsoft Edge Browser Window
Step 2: In the top right corner of the window,
Press on the Menu( …)
Select Settings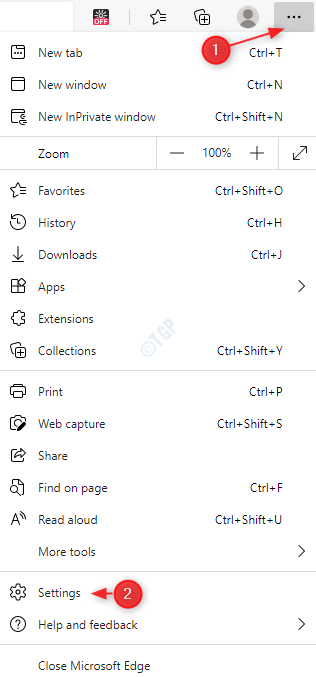 Step 3: In the Settings window that appears,
Click on Profile from the left-hand-side menu
Click on Passwords from the right-hand side menu

Step 4:  In the Passwords window, scroll down and locate the Saved passwords section. Here you can see all the usernames and passwords listed corresponding to different sites. To Modify a particular username and password,
Click on the three dots next to credentials(username and password)
Choose Edit from the menu

Step 5: Now, you can see Windows Security Dialog opens, enter your PIN, and press Enter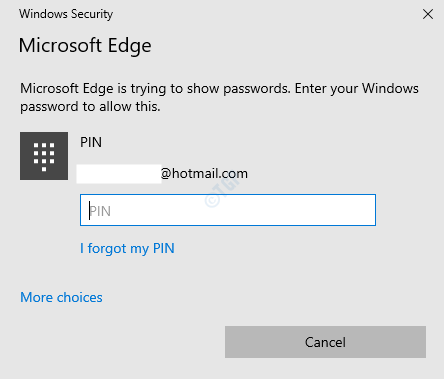 Step 6: Now, the Edit Password Window opens. Here one can modify the username and password and click on the Done button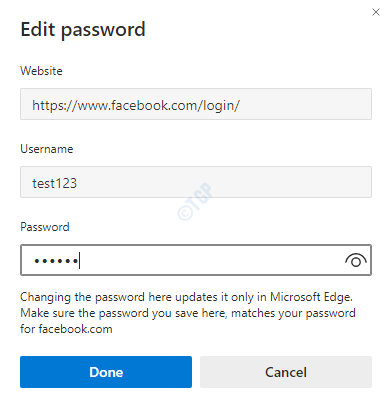 Step 7: You can see the updated credentials under the Saved passwords section now.
Method 2: From Address Bar
Step 1: Open the Microsoft Edge browser. In the address bar, enter the address of the website whose credentials(Username or password) are to be modified.
Step 2: On the right-hand side corner of the address bar,
Click on the key-like icon.
Click on the Manage Passwords button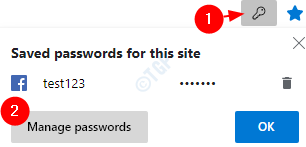 Step 3: Now, follow Steps 4,5,6 from Method 1.
That's All. With these simple changes, the credentials can be Modified or Updated in Edge.
Thank you for reading. We hope this article has been informative. Kindly comment and let us know if you face any issues.