Opening the lid of a laptop usually turns on the screen and as you close the lid, the screen should be turned off. But you can change these settings on your device. Follow this article to change what opening lid of your laptop does.
1. The easiest way to open the Run window is to press Windows key+R.

ADVERTISEMENT

2. Copy–paste this command and hit Enter.
control.exe powercfg.cpl,,3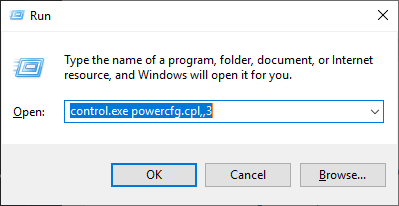 3. Now, in the Power Options window, click on "Power buttons and lid" to expand it.
4. Now, click on "Lid open action" and then click on "On battery:" and from the drop-down select what settings you want to enable on your computer. You can also change the settings in "Plugged in:".
5. Now, click on "Apply" and "OK".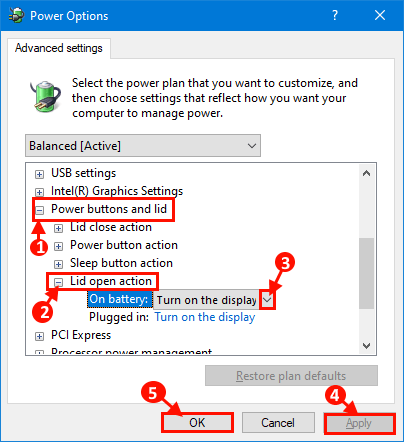 ADVERTISEMENT


Once you have saved the settings, close the Power Options window. Reboot your device.
NOTE–
If you can not find the "Lid open action" in Power Options window, follow these steps-
1. Open a Run window.
2. Type "cmd" there and Press CTRL + SHIFT + Enter key together to open elevated command prompt.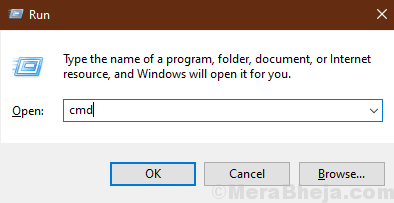 2. Copy and paste this command in Command Prompt window and hit Enter to execute this command.
ADVERTISEMENT


powercfg -attributes SUB_BUTTONS 99ff10e7-23b1-4c07-a9d1-5c3206d741b4 -ATTRIB_HIDE

Now, open the Power Options window, and re-attempt the steps again. You should be able to tweak what opening the lid of the laptop does.