Users of Windows 10 are able to customize their alarm sound of 'Low Battery' in their device.
Here is How-to article to customize the low battery alarm sound in Windows 10.
Customize Alarm sound of 'Low Battery'
Follow these few simple steps to enable the action.
Step 1. In the search box, search for 'Control Panel' and click on the topmost result to open it.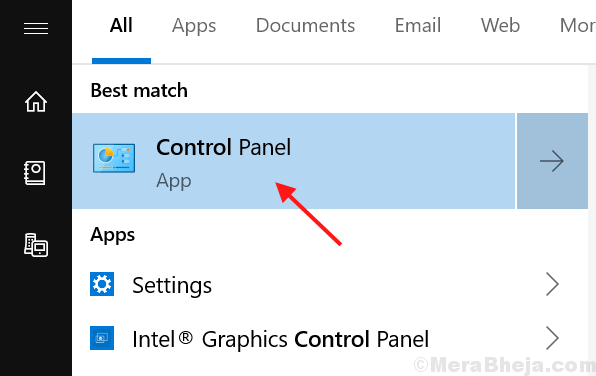 Step 2. Now click on 'Hardware and Sound' in the control panel menu.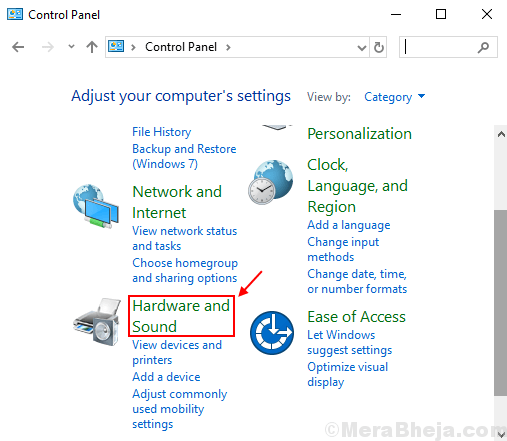 Step 3. Under sound menu, click on 'Change System Sounds'.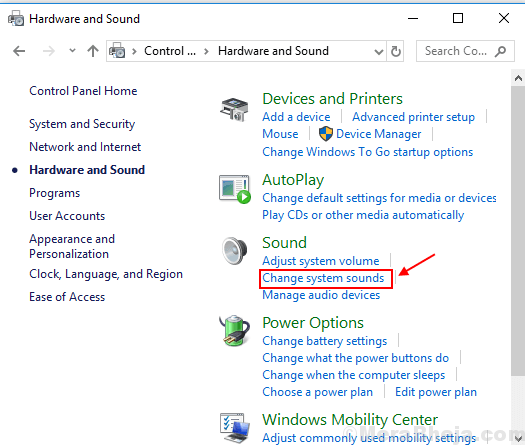 Step 4. Now from the 'Program Events' Menu, scroll down and select 'Low battery Alarm'.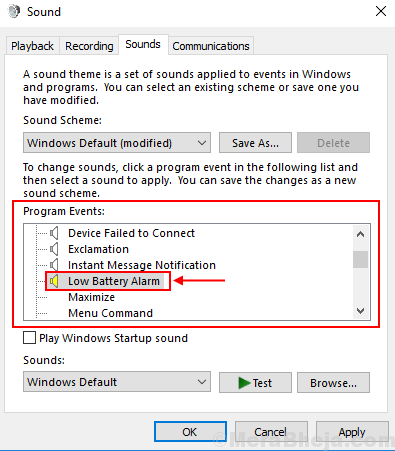 Step 5. Then select your preferred sound from the 'Sounds' menu.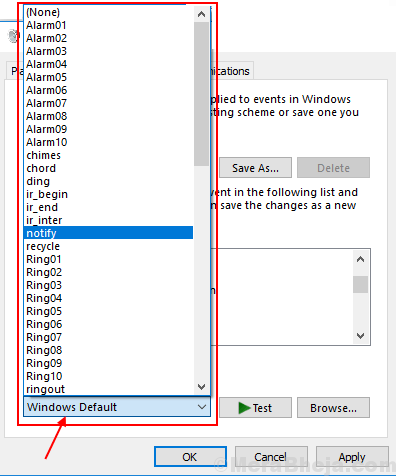 Step 6. You are also allowed to confirm the alarm sound you want to customize by clicking on the 'Test' button below and then click 'OK' to finalize your alarm sound of 'Low battery'.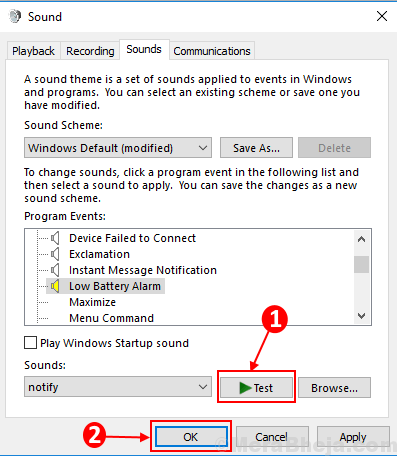 You can also directly search for 'Change system sounds' into the search box and follow the article from Step 4.
So, next time you don't have to get worried about the low battery alarm sound being missed by you.