Google map now lets you save places map on your Phone SD card, so that you can use them later without any internet network or data connectivity. This awesome feature by google is a boon to tourists who frequently visit remote areas without much network coverage. In this case before going to that area they can save the map of that place on their phone. Also, one can save their local town in which they live, so that google map do not fetch data every time using your internet connection saving internet bills. Here is save Google map on your Phone for using it offline.
How to save Map of any place from Google map on your Phone
#1 . Open Google map application on your phone.
#2 . Now, click on three horizontal lines menu icon.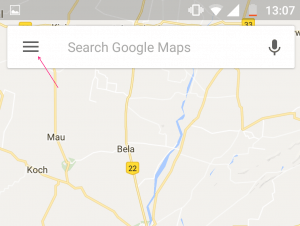 #3. Now, click on offline areas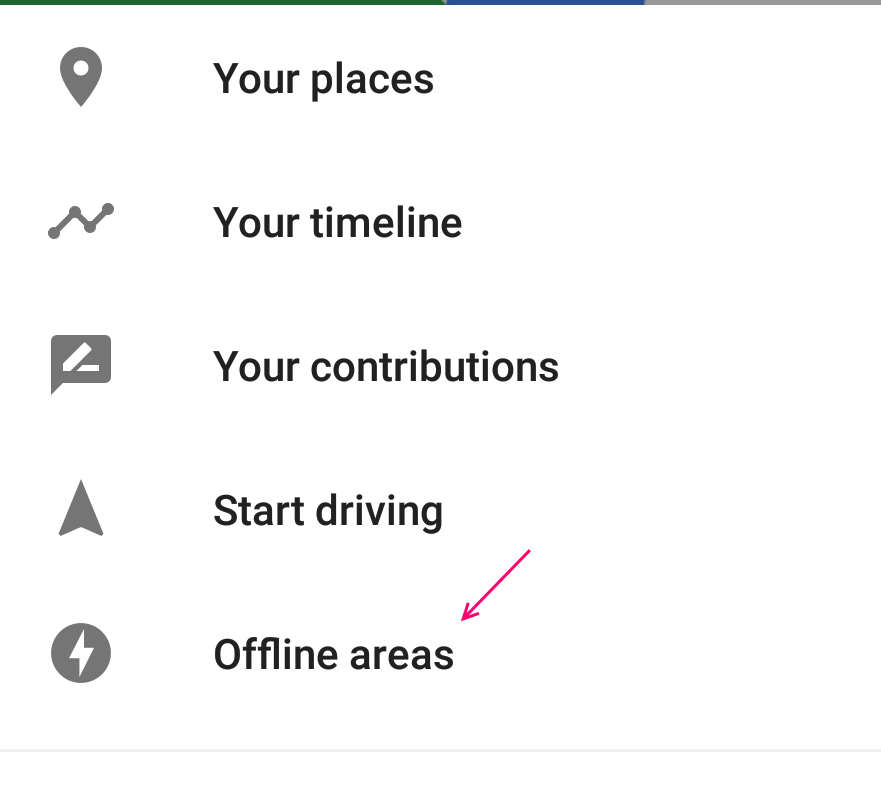 #4.  Now, slide and choose the required area for which you want to download the offline map. Bring it to the centre of the rectangle. Finally click on download.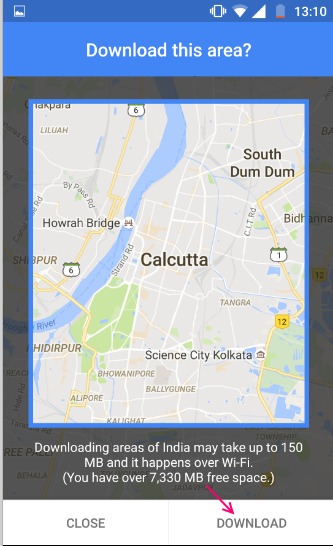 Note: -The download size of the map will be shown in the footer area. For example in the pic given above, the download size is 150 MB.
For areas for which offline download is not avaialble will display a message saying "this area isn't available offline".
Now, once the map gets downloaded, turn off your internet connection and start using it offline. Please note that all offline maps comes with an expiry date. You should must update it before one month or so so that it do not get auto deleted.