Google Docs, offered by Google is the online text documenting tool. You can type on it online. And to add, you can collaborate with others by sharing the document and allow multiple users to view or edit the same document at the same time. You can also insert comments at particular lines as you wish. Now these are all the features that a common user of Google Docs is aware of. But did you know that you can type as you speak on Google Docs? I bet most of the users didn't. Yes! Using the Voice typing option, Google Docs types what you say in the document. Now this must be a great feature for those who have huge amount of data to be typed. And there are many users who are slow at typing. They can totally make good use of this feature to stick to the deadlines and finish the typing tasks assigned to them. Although previously, the user could dictate the content, they had to do the editing and formatting using the keyboard itself. But now, you can use certain phrases to perform these functions too! Find out how.
Also read: –
Convert Speech to Text in Google Docs
In the browser tab, type docs.google.com to open Google docs. When it opens up, click on Blank document option.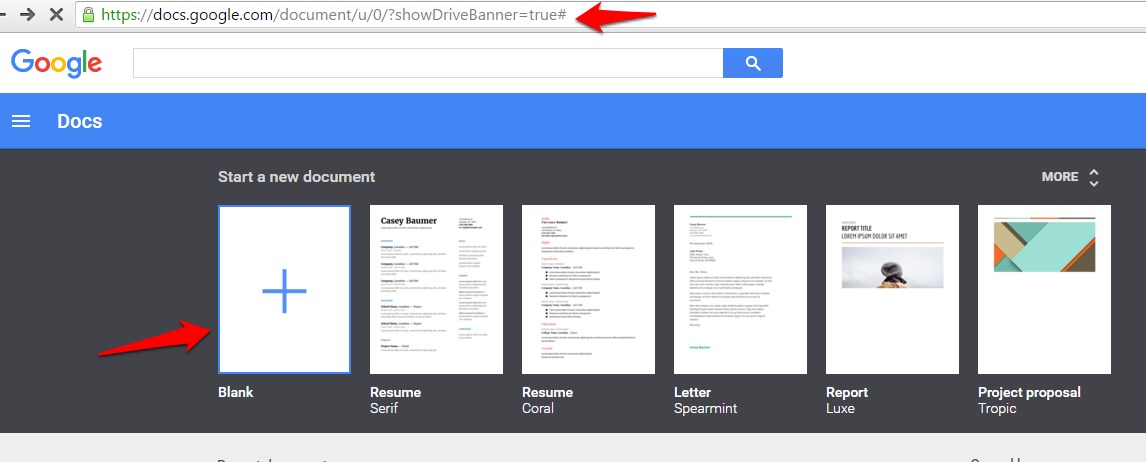 Click on Tools option. Further, click Voice typing.