Google Docs has become popular in school and work environments as it provides all the functionality that is expected from a word processor. Using Google Docs, you can create documents, resumes, and project proposals and also work simultaneously with other users around the world.
You may notice that Google Docs does not include all the features that come with Microsoft Word but it provides the ability to customize your documents. Using the right font can change the look of your document and make it appealing. Google Docs provides a large number of fonts from which you can choose anyone based on your liking.
If you are looking to add custom fonts to Google Docs, then go ahead and read this article. In this article, we have discussed two methods that will help you in adding custom fonts to Google Docs.
Method 1 – Add New Custom Fonts to Google Docs
In this method, you will be adding fonts that are offered by Google Docs. The advantage is that you can choose from a large number of fonts available in Google Docs.
1. Open your web browser and type docs.google.com in the navigation bar to navigate to the Docs homepage.
You will need to sign in to your Google account.
2. You can choose any document that is already present by clicking on the required file in Recent documents.

Or, create a new blank document by clicking on the plus (+) sign.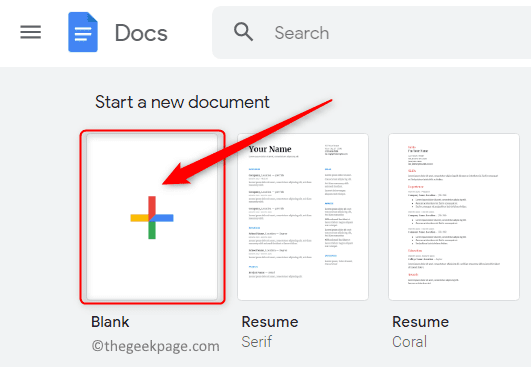 You can also create a new document using any of the templates offered by Google Docs.
3. After the document is open, you will see a box that shows the font which is currently being used on the toolbar at the top.
Click on the downward arrow in this box to open the drop-down menu. This menu displays all the other fonts that are available for use.
The fonts displayed here are the ones downloaded from the fonts offered by Google Docs.
4. In the drop-down menu, click on the first option More fonts.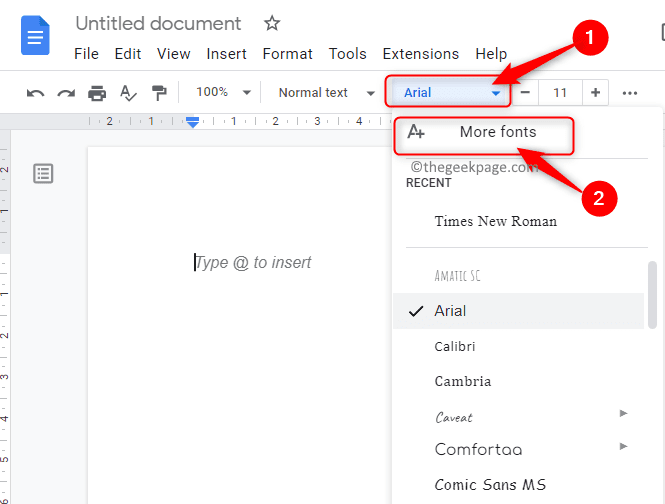 This opens up the Fonts window.
You can see all the fonts that are available with Google Docs but have not been downloaded by you on the left side of this Fonts window.
Whereas, the right side shows the fonts that are downloaded.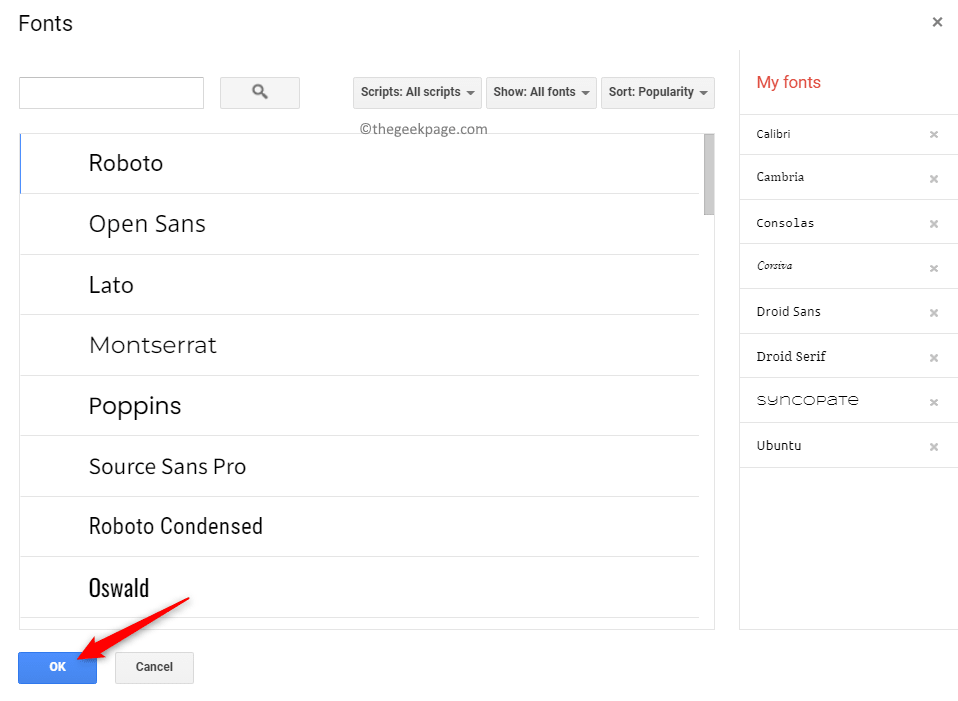 5. In the Fonts window, you can filter and sort the fonts based on your choice.
Filter based on Scripts like Arabic, Greek, Hebrew, and so on. Click on the Scripts button to change the script for the font.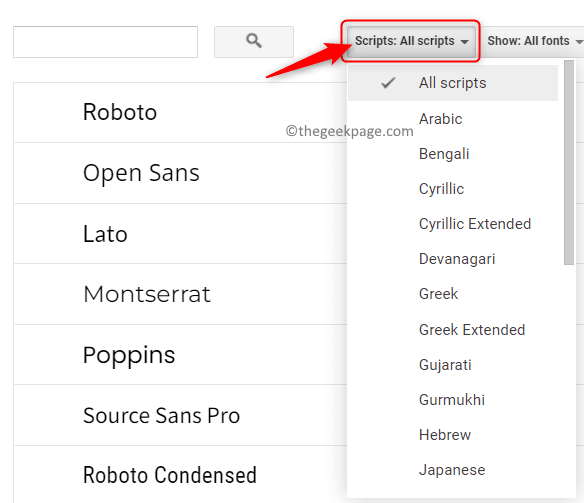 Filter based on typography (i.e. look of your font) like Monospace, handwriting, and so on. Click on the Show button to see the fonts based on typography.