By now, we all know about Barcodes that are seen at almost all places in our daily lives. From shopping malls, grocery shops, to the local supermarket it's everywhere. Irrespective of the job we are in we can see barcodes getting used all over. These are secret codes that need to be decoded using a machine called barcode reader scanner. These devices scan the secret codes quickly and reveal the prices and other data hidden in it.
What is a Barcode?
Barcodes consist of some secret codes or is rather an image of the data that can be read by a machine. So for example, if the barcode is attached to a dress it will show up the details about that dress like, price, brand, size, etc. when scanned with a barcode reader machine. Barcode is usually represented with parallel lines of different diameters. These codes are known as linear or 1D (dimensional).
However, using a barcode reader scanner software is a great alternative for those who want to decode barcode images or QR codes on your Windows computer. These softwares help decode the QR codes/barcodes from most of the key image file formats conveniently. Most of these barcode scanners can run a check through a myriad of barcode images and can also run a check on different kinds of QR codes.
While most of the barcode readers scan through image formats, there are few that can scan QR codes from web camera or video as well. So, let's take a look at some of the free barcode reader scanners for Windows that can help you to decode barcodes easily o your Windows PC.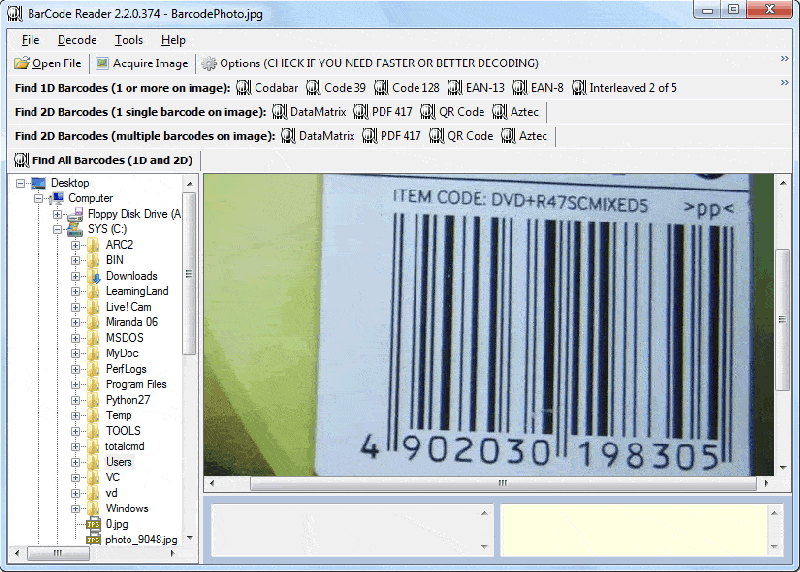 One of the versatile barcode readers out there is ByteScout BarCode Reader that can scan multiple barcodes from different image formats like, PNG, GIF, JPG, PDF, BMP and TIF. Not just that, it can also scan barcodes from webcam. Once the scanning procedure is complete it displays information related to each of the barcode. The details displayed contain the barcode type and untangled code with the image synopsis.
This freeware can decode almost all the known barcode types such as, Code 128, EAN, QR Code, UPC-A, Postnet, PDF 417 and more. It also allows you to copy the barcode as text. Simply select the barcode value and copy the same. To read barcode images from live webcam you need to place the object with the QR code or the paper with the barcode print in front of the camera and the software captures the barcode.
Moreover, you can also scan several files at a time in batches. It is a compact program that also offers a navigation search on the left hand of its main display that helps find barcode images instantly.
Compatibility: Windows XP/2003/Vista/7/8
Download: http://download.cnet.com/Bytescout-BarCode-Reader/3000-2067_4-75823667.html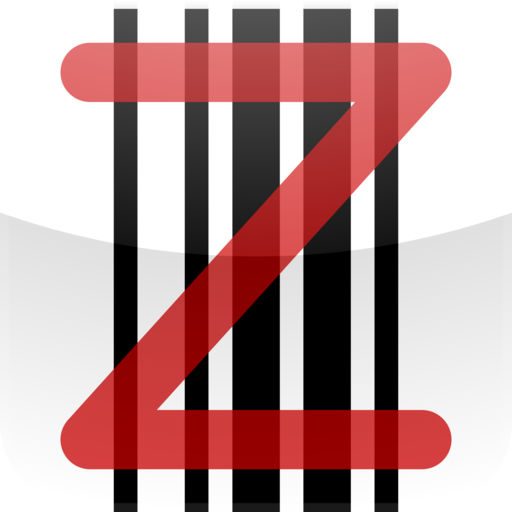 ZBar bar code reader is an open source and command prompt software that reads bar codes effortlessly. It scans and reads bar codes from different sources like, image files, raw intensity sensors and videos. It is compatible with several known types of bar codes that include, Code 128, QR Code, EAN-13, EAN-8, Code 39, and more.
The easy-going, layered effect promotes the scanning and decoding of the bar code. You can either use it on its own with the integrated interface and command line tools, add a barcode scanning tool into the GTK+, PyGTK or Qt based GUI program, or take advantage of one of the script interfaces such as, Python, C++, etc., it's totally up to you how you want to use it.
It offers real-time and high-speed scanning, takes up extremely small space of your PC memory, operates on small code size, offers no floating point activities, does not limit itself to images, fit to be used for integrated applications that use low-cost hardware, and the modular pieces can be used in sync.
Compatibility: Linux/Unix, Windows, iPhone
Download: http://zbar.sourceforge.net/index.html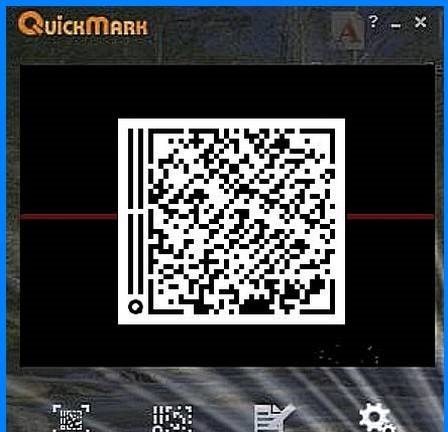 Decode multiple known 1D and 2D barcode formats using an image file, screen capture or web camera with QuickMark for PC . This easy to use and powerful program lets you scan QR codes effortlessly while you can also make your own 2D barcodes through a simple interface. It offers plenty of configurable choices like an output mechanism where you can connect your web camera for automatic keyboard feed in.
Some of the key features of this application are: decoding 1D barcodes like, Code 128, EAN 8/13, and Code 39, drag and drop the image files in various formats like, JPG, PNG, BMP and GIF, screen capture mode lets you see through the program and decode barcodes that are seen on the screen, and creating custom 2D barcodes in an offline environment. The upside is that you can even save the custom made 2D barcode images for publishing requirements.
Compatibility: Windows XP, Windows Vista, Windows 7
Download: http://www.quickmark.com.tw/En/basic/downloadPC.asp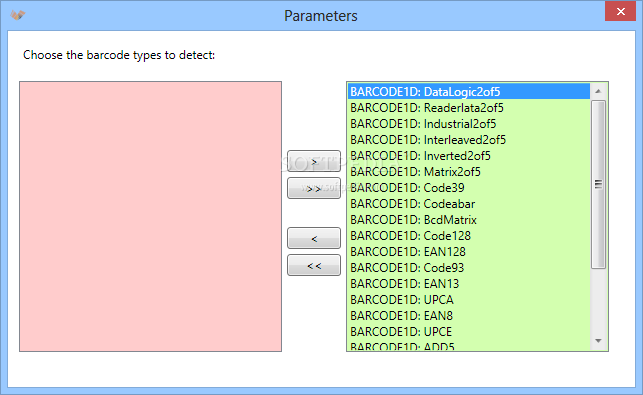 Using your PC mouse to scan the QR code, ORPALIS virtual barcode reader is a different type of scanning application. On launching this application it creates a Red ring encompassing the computer mouse symbol. The ring turns green whenever a barcode image appears inside the ring.
The barcode text can be copied by pressing the keys "Ctrl+Shift+C" and rescaling the scan ring by pressing the keys "Ctrl+Shift" along with the scrolling mouse wheel. This freeware can identify barcodes anywhere on the display. It's an easy to use program that aims to offer a more cordial way to barcode reading.
It can decode several different kinds of barcodes such as BcdMatrix, UPC-A, DataLogic2of5, EAN13 and more. ORPALIS virtual barcode reader is built inside the Windows system tray and can be accessed from any windowed utility. It is compatible with around 20 industrial linear barcode scripts and also with symbols like QR-Code, Compatibility: Micro QR-Code, DataMatrix, and PDF417. Windows XP SP3 or later, on both 32-bit and 64-bit
Download: http://www.softpedia.com/get/Multimedia/Graphic/Graphic-Others/ORPALIS-Virtual-Barcode-Reader.shtml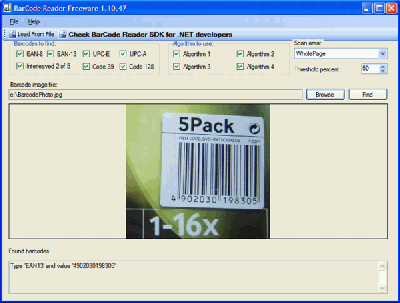 If you are looking for a fast and free program that's trustworthy as well, Barcode Reader can be your primary choice. This freeware helps scan and decode barcodes from various representations either from your PC or that has been captured by your web camera. It supports barcode scanning from different image formats viz. PNG, GIF, TIFF and JPG. You can also use your computer's web camera to scan the barcode of an item.
Barcode Reader scans the computer images for barcodes and if there any detected, it displays the search output after it reviews them in different databases. It uses several 1D and 2D icons to analyze current barcodes present inside the images. While the program can look for barcodes despite the angle of rotation or position, it can also scan the mirrored or flipped barcodes.
Simply connect a web camera to your computer, face it towards the barcode to be scanned and the Barcode Reader will try and detect the barcode. It will then try to scan it within a database eventually furnishing you with the output. Along with scanning images and reading the product barcode, the program also identifies the product description and availability. Also, the fact that it also scans the barcodes with the webcam makes it extremely proficient software.
Compatibility: Windows 2K / XP / Vista / Vista 64 bit
Download: http://www.softpedia.com/get/Multimedia/Graphic/Graphic-Others/Bytescout-BarCode-Reader.shtml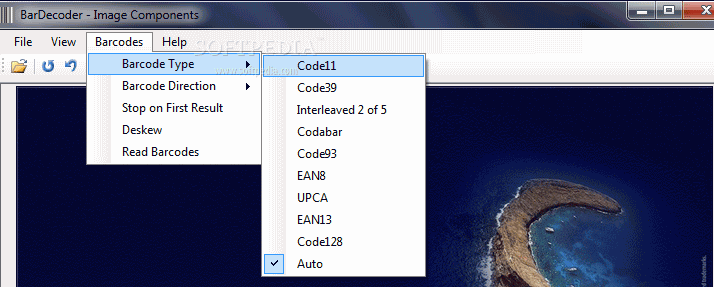 BarDecoder is a freeware that scans graphic files and detects several other types of barcodes automatically that includes, Code 93, Interleaved 2 of 5, Code 11, EAN98, Code 39 and Codabar. It is an easy to use and simple application that can be unloaded swiftly and conveniently. However, it needs .NET Framework as it was created with the help of this platform. Hence, first, download and install the same to use the software comfortably.
It offers a user-friendly interface with a simple panel that comes with a menu bar and a toolbar. Here you can unpack the barcode files from the image formats like, BMP, TIF, GIF, PNG, JPG and TIFF. Some of the additional features of this software include the ability to zoom the image in and out, visiting the preceding or next page, view the image at its best or original size, resizing the image to fit the screen width, or flip it left, right or view a mirrored effect.
You can also fix the direction while you can also notify the software to de-alter the image and to cease when the results are available. Start the bar code scanning process in just one simple click. One the detection is over; it gives you a message prompt displaying how many barcodes are detected in the image.
Compatibility: Windows 2K / XP / Vista / 7 / 2003
Download: http://www.softpedia.com/get/Multimedia/Graphic/Graphic-Viewers/BarDecoder.shtml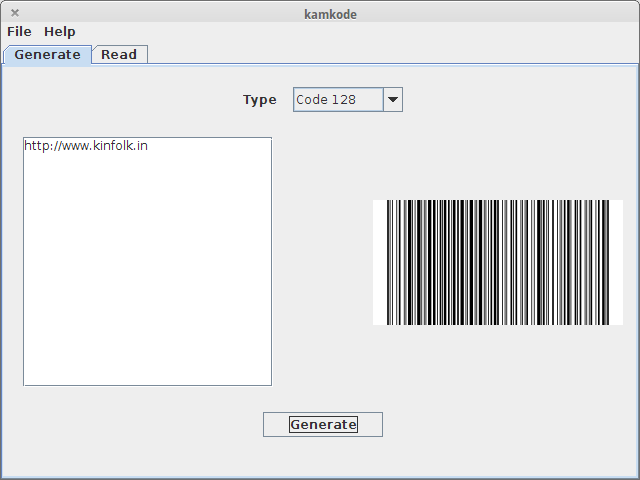 A java supported barcode generator and reader, Kamkode is a software that supports 11 formats. It uses pure java libraries, and for the bar code reading process, you need java installed on your computer. This freeware can read barcode images from the web camera that is attached to your PC, hence it is a must to have a webcam in your PC to use the software.
Kamkode can read 1D and 2D barcode types, as well as it can be used to generate some known types of barcodes.
Compatibility: Windows and Linux
Download: https://sourceforge.net/projects/kamkode/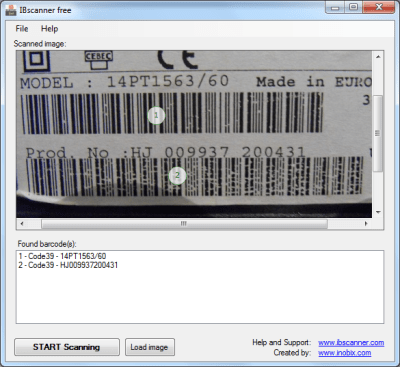 IBscanner Free as it's named is a free application that is based on its .NET barcode reader component. It can read up to 9 individual barcode images. It scans images and presents the results with image preview. This application encloses strong and inventive data that promotes swift and specific barcode detection and decoding ability in image files and memory outflow.
The fact that it is formed in C#/.NET framework in fully regulated code environment it makes it extremely convenient for assimilation into any .NET program. It uses a unique intuitive evaluation process to identify the barcodes in the document. The results are outstanding with even those barcodes decoded which were difficult to detect.
It supports chiefly all the known image formats like, TIFF, JPG, GIF and PNG and also works with a huge list of command line criterions that helps integrate the application in with other software. The best part is that it is perfectly fit to run as a portable program, efficiently decodes the well-known 1Dimensional barcodes (Code 39, Code11, Code 128, EAN-8, UPC-A, etc.).
Compatibility: Microsoft Windows XP, Vista, Windows 7, Windows 8 (with .NET 2.0 or higher)
Download: http://download.cnet.com/IBscanner-Free/3000-2067_4-76115634.html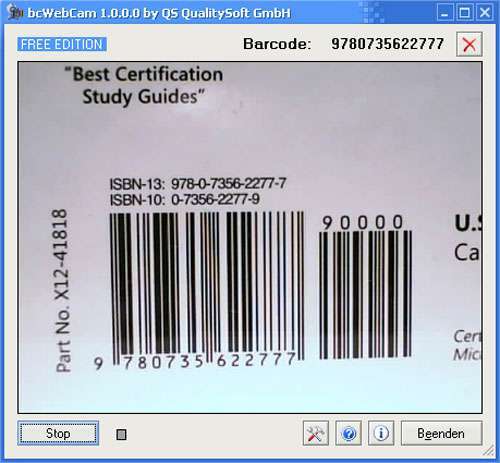 Get prompt online results with BcWebCam that can scan your barcode in no time. An extremely easy to operate application, you do not need a hardware gadget to scan the barcode. Instead, you can simply use your computer's web camera to scan the barcode. However, it needs a specialized software product installed in your computer already to support the barcode reading process.
It's easy to install and comes with an efficient user interface helps you start extracting the data in minutes. The application has an area that shows up your product number immediately. All you need is to click the barcode image and there you go! You are offered a 3 step tutorial as soon as you launch the application with symbolic screenshots that makes the program easy to use. The only thing that needs to be adjusted is the focus of the webcam to ensure that there's no blurry effect while scanning the bar codes.
BcWebCam supports a wide variety of codes such as, Code 93, EAN, Code 39, 2-D, UPC, etc., and also various image formats like, PNG, TIF, JPG, BMP and GIF. It finally provides the results containing the type of barcode and text. While it can read even QR codes, you can fix different guidelines for checksum, max alter angle, angle of rotation, and length.
Compatibility: Windows XP / Vista / 7 / 8 / 10
Download: http://www.softpedia.com/get/Internet/WebCam/bcWebCam.shtml
Barcoder by Image Components is a free software that helps decode up to 9 different varieties of barcodes that belong to the category of 1D type. It opens most popular image formats like, png, jpg, tif, bmp and gif. It allows you to easily navigate between the pages by clicking on the menu or the toolbar. You can even skew the image left, right, zoom in and zoom out, even flip or mirror. You can also resize the image to fit the screen.
This application provides information with barcode text and type. Barcoder supports Code 93, UPCA, Code 128, Code 11, Interleaved 2 0f 5, Codabar and more. What we like is that it detects barcode images and scans direction automatically. Along with providing information for barcode text and type, it also offers some more handy features related to barcode image viewing.
Compatibility: Windows 2000/XP/Vista
Download: http://download.cnet.com/BarDecoder/3000-10250_4-10628658.html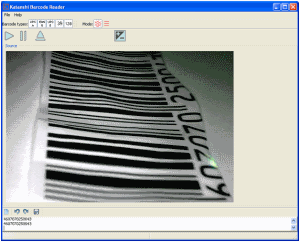 Scan barcodes with your webcam just like you would do using a hardware device and all that is possible with Katanshi Barcode Reader. This freeware is able to read barcodes from images saved on your hard drive or straight away from the webcam. it keeps saving as many barcodes you scan and later saves them if different file formats like, CSV, XML or TXT formats.
It supports various barcode formats such as, Code 128, UPCA, EAN 8, EAN 13, Code 39 and UPCE. It is compatible with various image formats like, GIF, TIFF, PNG and BMP.
Compatibility: Windows 2000/XP/Vista/7
Download: http://download.cnet.com/Katanshi-Barcode-Reader/3000-2067_4-75221041.html
If you are looking to scan barcodes from web camera or barcode images, Vidikon Reader can be of great help to you. It is a freeware which is supported by PDF417, Aztec, Small Aztec and Datamatrix. Simply choose the barcode from the Code list from the application's menu bar, open the image, scan it and there you have the barcode text. With size less than 1MB, this compact tool is also available in removable version and can be downloaded in a zip file.
This easy to use freeware supports various image formats such as, TIFF, PNG, BMP, JPEG and GIF.
Compatibility: Windows XP/2003/Vista/Server 2008/7
Download: http://download.cnet.com/VidikonReader/3000-20411_4-75593120.html
bcTester gives you that fun experience by reading barcodes easily. It reads barcodes from images or PDF files and identifies linear barcodes along with the latest 2-dimensional barcodes. Simply scan to develop an image file or capture pictures from the barcode and this free application reads it instantly.
Open multiple barcode pictures and scan these files in a matter of minutes using this free program. not just that, it can scan most known types of bar codes from 1D and 2D barcode types such as PDF417, Interleaved 2 of 4, QR Code, Datamatrix, and more. bcTester supports major image formats like PDF, BMP, PNG, TIFF and JPG.
Compatibility: Windows XP, Windows Vista, Windows 7, Windows 8
Download: http://www.bctester.de/en/home.html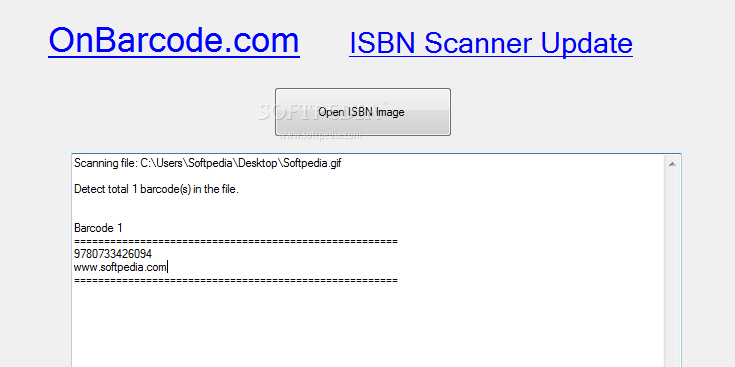 A 100% free to use application for business and personal purposes, Free Barcode Scanner & Reader Software scans and reads different barcode types like, 2D and linear barcodes effortlessly. This program reads barcodes from your webcam and then processes the scanned information for different purposes.
It is a straightforward program that comes with an intelligent interface, and that helps read various codes. Free Barcode Scanner and Reader Software supports popular image formats like JPG, TIFF, GIF and PNG file formats. It is developed on high-quality OnBarcode framework that is .NET Barcode Reader SDK. While it supports scanning and reading more than 10 linear barcode categories, PDF417, Datamatrix and QR code, the QR code library provided is of excellent quality.
Click on the BarcodeLabelsScanner.exe to run, select the barcode type that's mentioned in the scanning picture, click on the "Load Barcode Image" button to open the reading picture and hit OK. It will now start scanning the image and show the barcode value in the text box at the bottom.
Compatibility: Windows XP version onwards
Download: http://www.onbarcode.com/scanner/#howtostart
Barcode Labels Scanner is a free to download application that reads 1dimensional and 2dimensional barcode types along with over 15 different types of barcodes. This freeware is based on .NET Barcode Reader Component by OnBarcode. Among the other types of barcodes that it supports are PDF417, Datamatrix and QR code.
Select the type of barcode, upload the image that you want to scan and run the scan. The best parts is that the Barcode Labels Scanner can read multiple barcodes from one image. You need to click on the "Load Barcode Image" button and the reading image will open. Hit Ok to proceed. It will now scan the selected image and show the output in the text box placed beneath. It is a compact application and standalone that executes file sizes less than 100KB.
Compatibility: Windows NT/XP/2003/Vista/7
Download: http://download.cnet.com/Barcode-Labels-Scanner/3000-20432_4-75324944.html