Some devices like speakers and printers use the network of the system and thus their connectivity expects a certain network profile to be there on the system. If the system lacks the required network profile, the user would get the following error while trying to connect the system to the device:
Windows doesn't have a network profile for this device error.
1] Click on the Start button and then on the gear-like symbol to open the Settings page.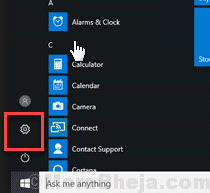 2] Go to Network and Internet >> WiFi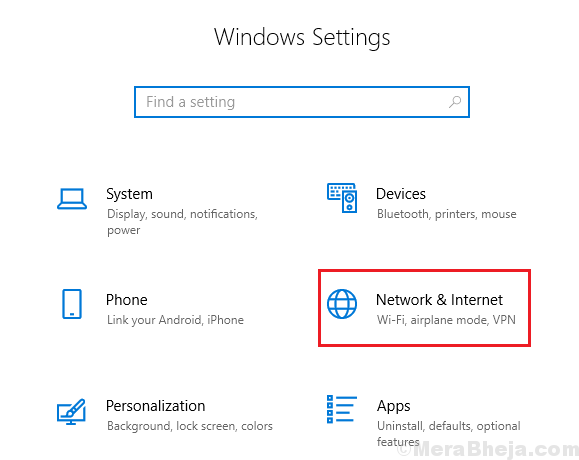 3] Click on the name of your network.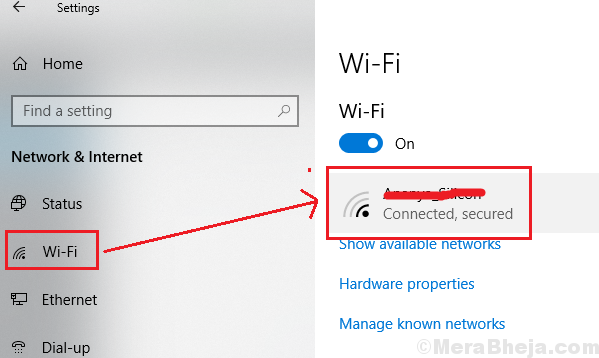 4] Change the Network profile to Private.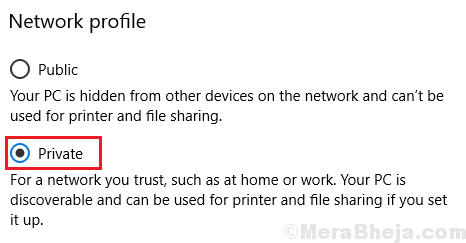 5] Save the settings and restart the system
Solution 2] Check SNMP service
1 – Press Windows key and S to open search
2 -Now, write Services in it and click Services from search.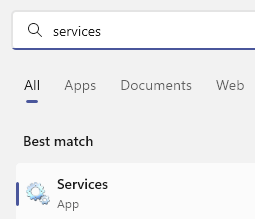 3 – Now, Locate SNMP Trap service and double click on it
4 – Now, Set the startup type to Automatic from dropdown
5 -Click on Start to start the service.
6  -Click Apply and OK

Solution 3] Update Network driver
1 – Search NCPA.CPL in windows search and click on search result

2 – Right click on your network adapter and click Properties

3 – Click on Configure

4 – Click on driver Tab
5 – Now, click on update driver
6 – Now, click search automatically option and update the driver

Solution 4] Check the compatibility / Update / Troubleshoot
Certain devices do not work with certain systems since they lack the same Network profile compatibility that we are discussing here. Consult your device manufacturer or check their website for information on the same.
1] Update Windows: Windows 10 might not recognise the settings of a new device and in such a case it would cause this error. Updating Windows could help fix the issue in this case.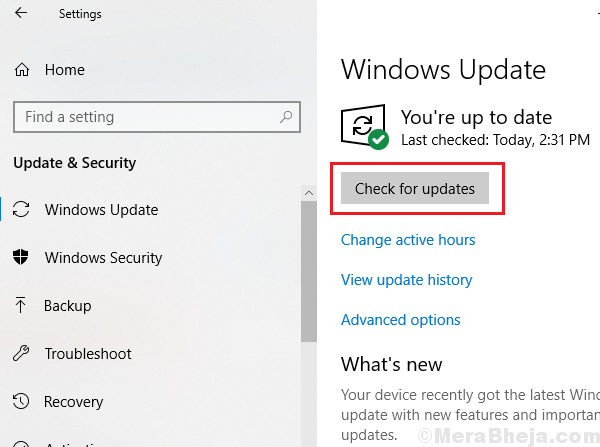 2] Run the Network Connections troubleshooter. Go to Settings >> Updates and Security >> Troubleshoot.
Select the Network Connections troubleshooter.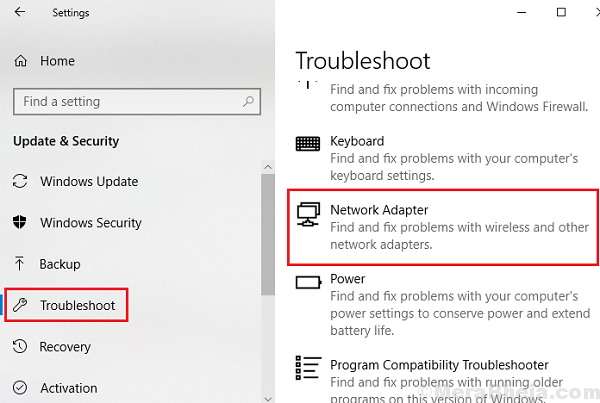 Thereafter, proceed with the following troubleshooting steps: