Startup problems in Windows 11 and windows 10 may happen due to various reasons, starting from a BSOD issue to an improper shut down of your system. In case if you are facing any problem with the startup on your computer, try these solutions and the startup issue will be over in no time at all.
Fix-1 Use Startup Repair system-
Use a startup repair system from the Windows Recovery Environment.
1. Start your computer.
2. Then, click on "Advanced options" in the 'Automatic Repair' window.


2. When the 'Choose an option' window arrives on your screen, simply click on "Troubleshoot".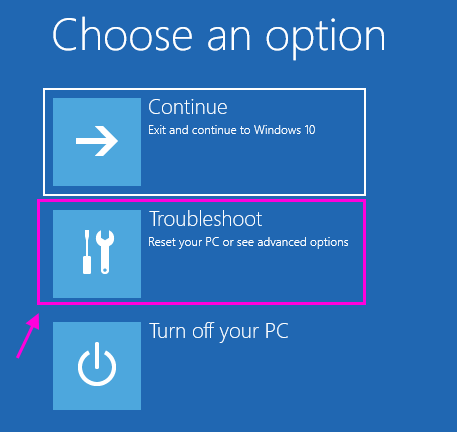 3. Then, click on "Advanced options" to access it.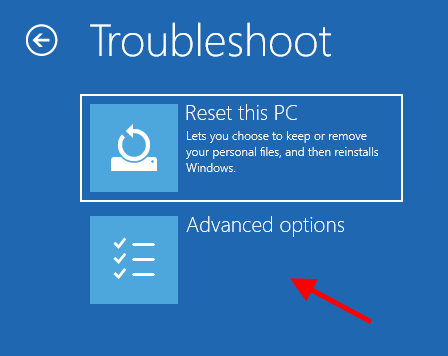 4. After that, you need to click on "Startup Repair".
Startup Repair will search for various issues that have may cause this problem on your device and solve the issue.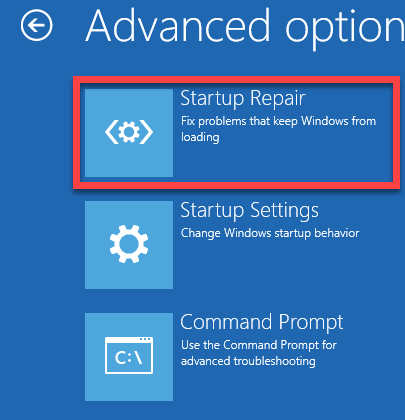 If this fix doesn't work, go for the next.
Fix-2 Use Command Prompt from Troubleshooter-
1. In the Automatic Repair settings window, click on "Advanced options".


2. Then you need to click on the "Troubleshoot".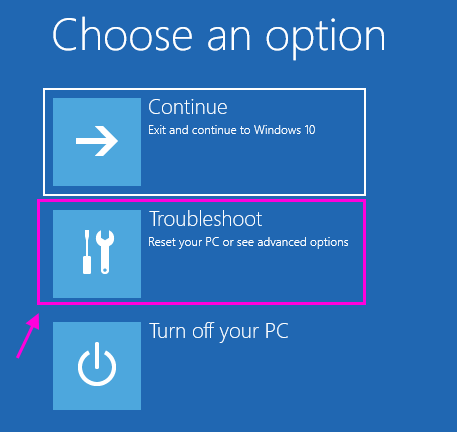 3. What you need to do next is to click on the "Advanced options" to visualize advanced options.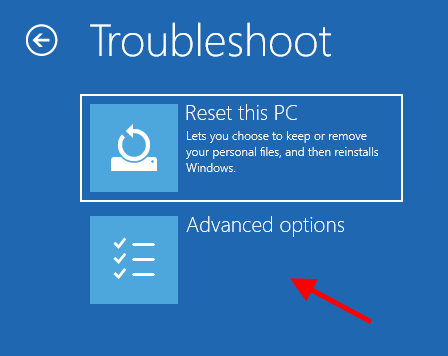 4. Finally, click on "Command Prompt" to use it.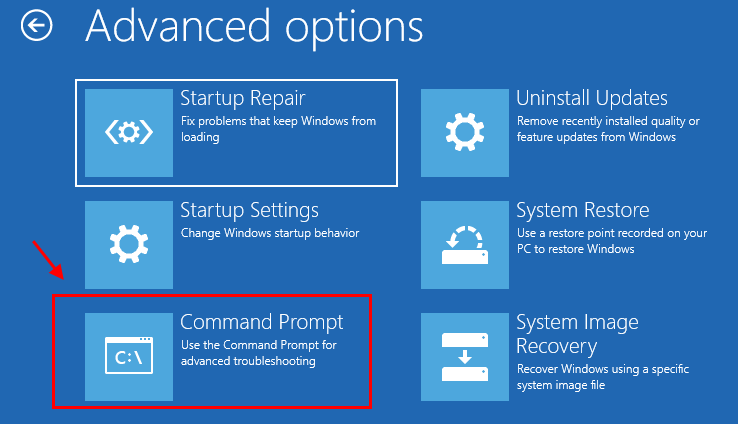 5. When you see that Command prompt has opened on your computer, you have to navigate Windows-installed drive. (Generally, it is the "C:" drive).
To do so, simply put the drive letter of the drive where Windows is installed Command Prompt window and then hit Enter.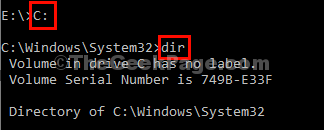 6. In Command Prompt window, copy-paste these commands and then hit Enter after each of them to create a new backup directory.
cd \windows\system32\config
md backup


7. The next step is to copy the backup. To do so, execute this command.
copy *.* backup


8. Then, to copy registry backup from Regback directory, copy-paste these below mentioned commands and press 'Enter'.
cd regback
copy *.*..


9. In case if you see that the "Overwrite..\DEFAULT? (Yes/No/All): " request has arrived on your CMD terminal,  simply press "A" from your keyboard. This will overwrite the files of the destination.
Close Command Prompt window.
11. Then, click on "Continue" to continue to your Windows 10.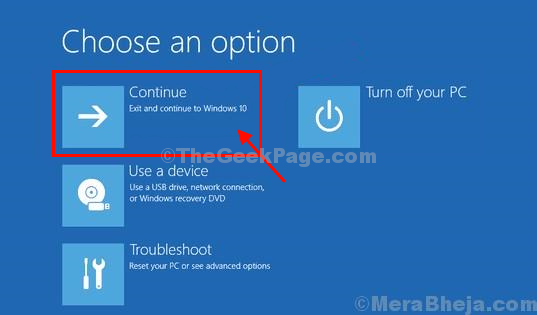 Now, check if this helps or not.
Fix-3 Reset or Refresh this PC-
If nothing is working out for you, then resetting or refreshing your computer is the last available option for you.
1. Again, click on "Advanced options" to go to the advanced options.


2. When you see the 'Choose an option' window has appeared, click on the "Troubleshoot".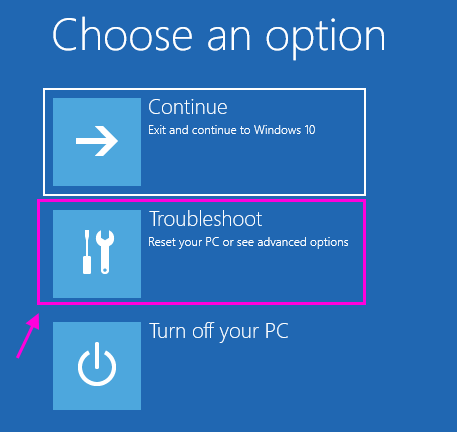 3. Now, you have to click on the  "Reset this PC".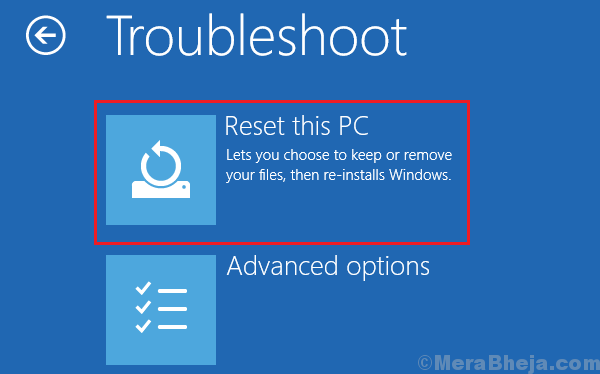 2. Here, two options will be available for you. These are-
a. Refresh your PC– Refreshing the PC will keeps all of the files unchanged except some system files and settings.
b. Reset your PC*– Reset means your device will be reset to a default state.
Choose any of these options and click on it (We suggest to refresh your pc first and check. If that doesn't work, there is no choice reset your computer).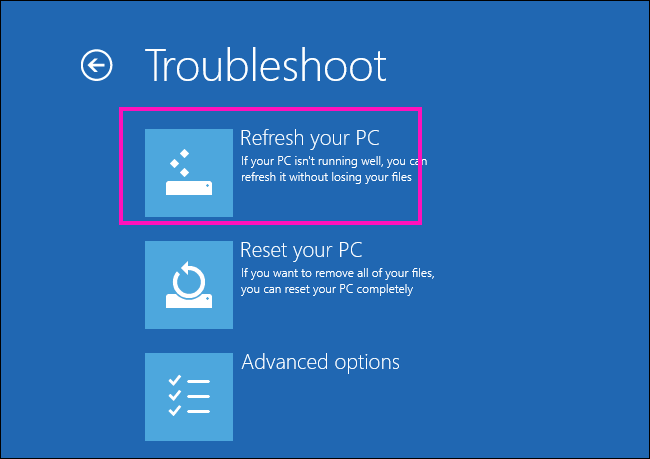 3. Follow the on-screen instructions to complete the process.
Once it is reset/ refreshed, the startup problem will be gone.
*NOTE– In case if you are resetting your computer, go through this article to back up your important files on a flash drive without booting into Windows 10.
Your problem will be solved.