Blue Screen of Death errors shut down the system immediately and the user loses all unsaved data. One known Blue Screen error is:
rtwlane.sys Blue Screen error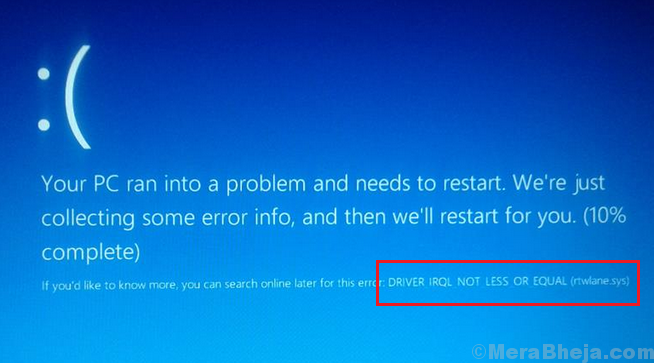 This error is counts in the DRIVER IRQL NOT LESS OR EQUAL category of Blue Screen errors.
Cause
The cause of this error is outdated or corrupt Realtek PCI-E Wireless LAN PCI-E NIC driver. Usually, it gets resolved after updating these drivers.
Prior to updating the drivers, we could try running the Blue Screen troubleshooter. Go to Settings >> Updates and Security >> Troubleshoot and run the Blue Screen troubleshooter.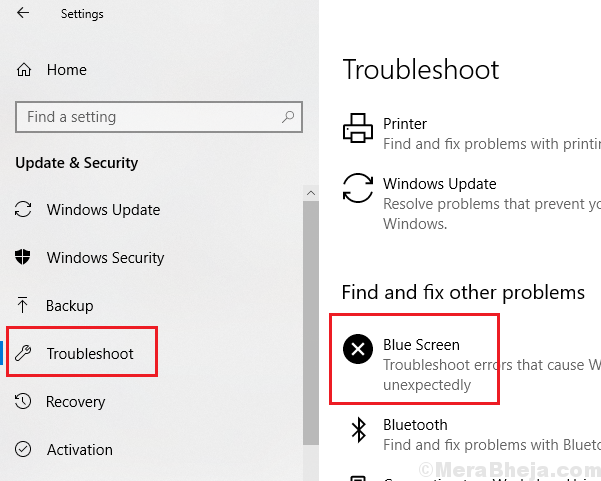 Solution
1] Press Win + R to open the Run window and type the command devmgmt.msc. Press Enter to open the Device Manager window.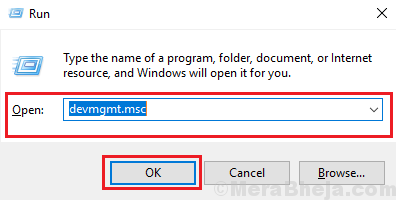 2] Expand the list of Network adapters and locate the following drivers: Realtek High-Definition (HD) Audio Driver, Realtek Card Reader Driver, and Realtek Local Area Network (LAN) Driver.
3] Right-click on each of these drivers one by one and select Update driver.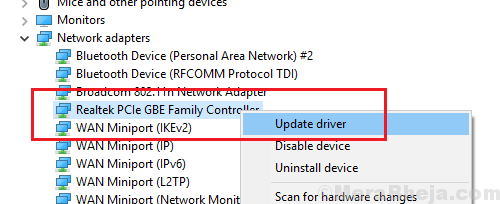 4] You can also uninstalling the drivers and restarting the system. This would reinstall the drivers.
5] Another way of reinstalling drivers would be to download them manually from Intel's download center.