It is very frustrating if you want to stream videos on YouTube but there is no sound on YouTube. If you are facing this problem you are not alone. Many of Windows 10 users are complaining about the same kind of problem. This problem of 'No sound on YouTube' can occur because of a faulty sound driver or simply it may be because of outdated Adobe Flash player. So, let's keep the reasons aside and go for the fixes-
Initial Workaround-
Before moving for the fixes make sure you attempt below-mentioned checks on your System-
1. Close the browser you have opened YouTube on. Wait for a few seconds, then open the browser window again. Open YouTube and check if there is sound or not.
2. Check if your sound system is working in any other place of your computer (Like when you are trying to play a song with Groove music). If it is working fine for other applications, go for the fixes.
3. If you are using external speakers, check the connection of the speakers.
If this problem is happening for the first time then you should restart your computer and check if the problem is solved or not. If still there is no sound on YouTube then go for these fixes-
Fix-1 Change volume in Volume Mixer
Windows has a particular feature where you can have different volume levels for different applications. Perhaps this error is happening because your browser is muted in the Volume Mixer.  To check the volume settings follow these steps-
1 – Search SNDVOL.EXE in Windows search box and click on SNDVOL.EXE appearing in the search result.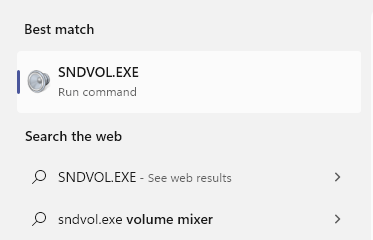 2. In the Volume Mixer pop-up, you will find a tab with your browser on which you have opened YouTube.
3. Adjust the volume of that tab by sliding up or down the blue slider of that tab.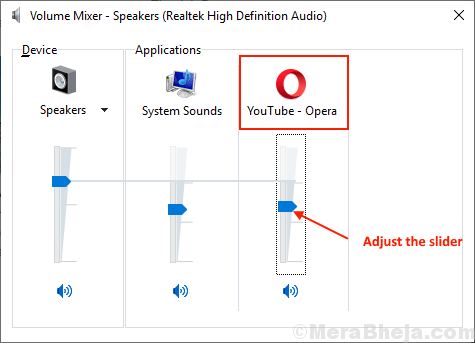 Check if there is sound on Browser playing YouTube or not.
If the problem is still there then attempt the next solution.
Fix- 2 Check if you have muted the Browser Tab
Just right click on your browser such as chrome and try to locate any unmute option. It may happen that you have accidentally muted the browser.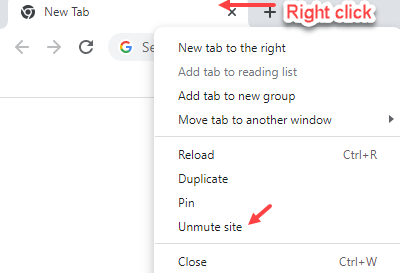 Fix- 3 Check if you have muted sound in YouTube
It is possible that you have a muted YouTube music player. You can unmute the YouTube music player on your browser window, by following this simple step-
1.  Go to the tab where you have opened YouTube. Now, in the left bottom portion of the player click on the Volume icon (if muted then the volume sign will have a cross mark over it). (You can also do it by pressing upward arrow key and downward arrow key).


Check if you are getting sound on YouTube.
Fix-4 Update your sound card driver
If you are getting no sound on YouTube then probably there is an old sound card driver is installed on your computer. Updating the sound card driver can fix your problem. Follow these steps to update your sound card driver-
1. Press Windows key+S and begin to type "devmgmt".
2. When the 'Device Manager' appears on the search result, click on it.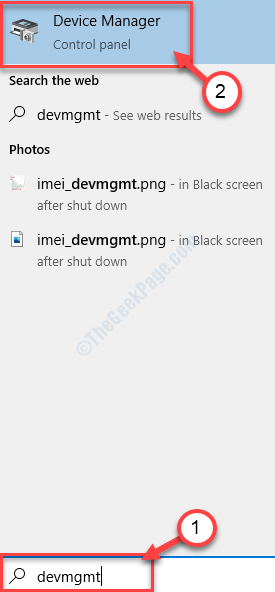 3. Now, look for "Sound, video and game controllers" in the list of devices. Expand it by clicking on it.
4. Now, right-click on the driver you are using as your current sound system and click on "Update driver".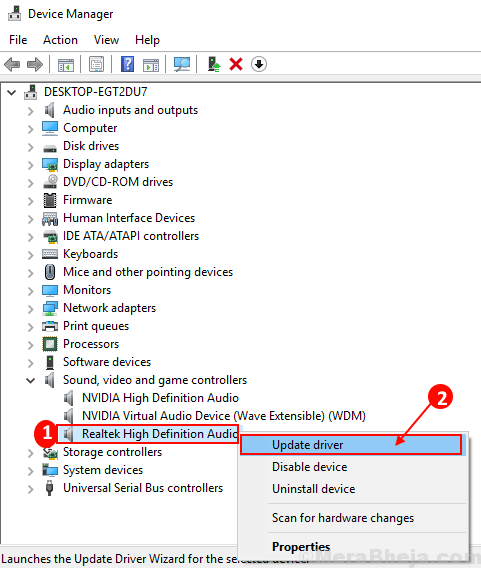 5. You will be prompted "How do you want to search for the drivers?".
6. All you have to do is to click on the option "Search automatically for updated driver software".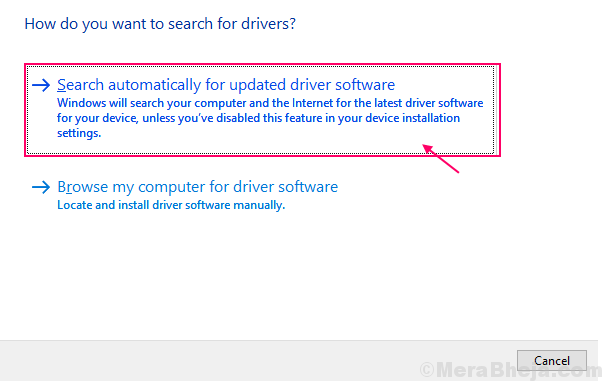 Wait till Windows searches for the compatible driver for your sound card, downloads it and installs it.
Reboot your computer.
Check if updating the sound driver has solved your problem. If still there is no sound in Youtube goes for the next fix.
Fix-5 Update your Adobe Flash Player
Adobe Flash Player enables your browser to run videos, many web-based applications very smoothly. Although an outdated version of Adobe Flash player can create the problem you are facing, updating the flash player can solve your problem.
1. Open a browser tab and type "Adobe Flash Player" and hit Enter.


2. Click on "Flash Player-Adobe".


3. Click on "Install Now". Choose a suitable location to download to the installation package.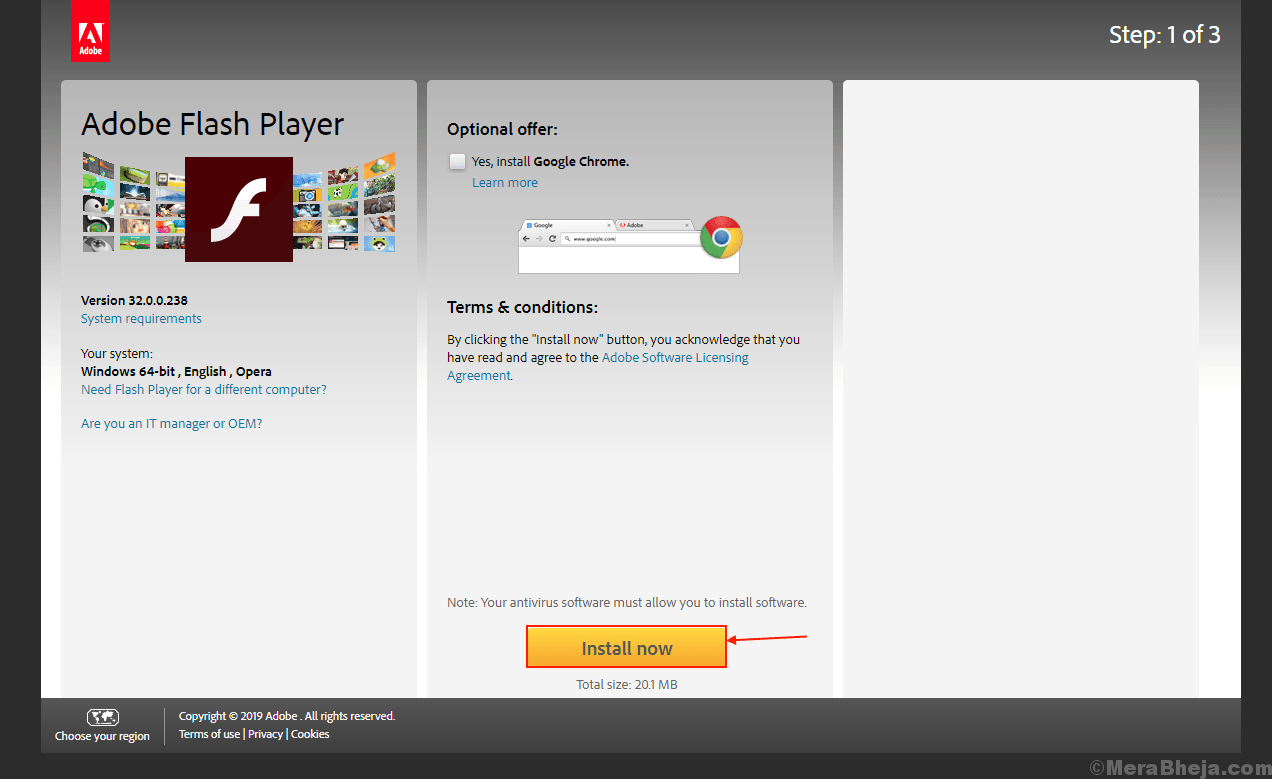 3. Go to the download location of the package and double click on it to run it.
Adobe Flash Player will be first downloaded and then it will be installed.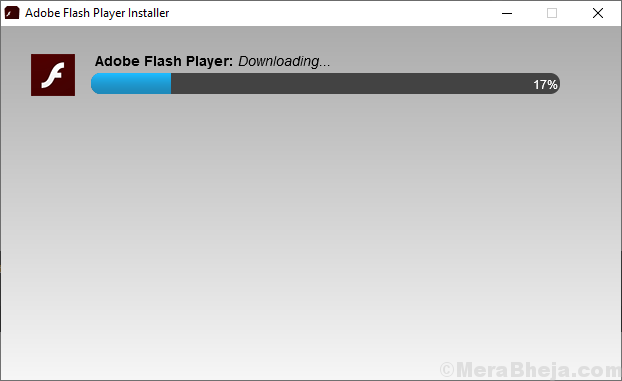 4. Restart your browser to finish the process.
Check if you have sound on YouTube. Still, if the problem persists then go for the next fix.
NOTE:
If all of these fixes are not working for you then try using another browser. Sometime it may happen is that some plug-in your current browser is causing the error. Trying another browser will solve your problem.