How To Fix No SIM Card Detected Error In Android SmartPhones:- If you are an Android smartphone user, you might have faced the No SIM card detected error many a number of times. This can be caused due to a wide variety of reasons. One important reason could be that your SIM card got relocated somehow. You could try taking it out and putting it back in. But sometimes this doesn't solve the issue. In such cases, we need an established way using which we can solve this problem. To learn about this life saver, dig into the article. We have got the easiest method right here for you.
Method 1 – Just restart your Android Phone
This is one of the best methods to fix these weird problems that appear in android. Once you reboot, there is 80% chance that things get back to normal. If not, then go ahead.
Method 2 – Just take out the sim card and insert it again
Most of the times due to some dust particles around SIM card can create this problem. Just clean the SIM card to make sure no dust particles are there and place it gain in the slot.
Method 3 – Choose network operator.
Step 1 – Just go to  settings and then click on Sim and network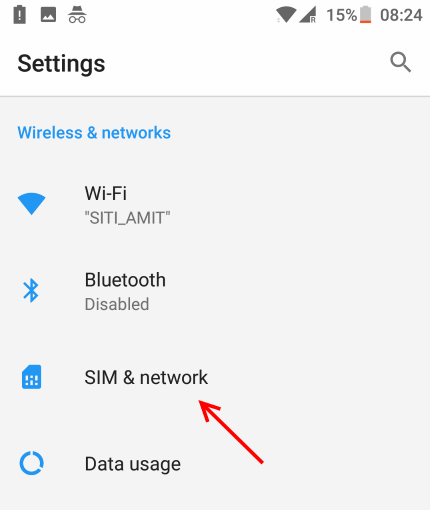 Step 2 – Now Click on your SIM 1 or SIM 2 Whichever is giving you the trouble.