Mobile Hotspot is one useful feature of the latest systems that allow you to share your internet connection with others in the vicinity. With the mobile hotspot feature on, your Windows 10 system works as the WiFi device for many other gadgets. This way, you do not need different data sources to browse the web on different devices and also allows you to control the amount of data you use.
But, many users report an issue where the Mobile Hotspot keeps turning off in their Windows 10 PC. This is a common issue in Windows 10 and can be annoying if the internet connection goes off in the mid of some activity. Fortunately, there are a couple of fixes available for this. Let's see how to fix this issue.
Solution 1 – Fix Mobile Hotspot Turning Off Via Settings App
Step 1: Right-click on the Start button on your desktop and select Settings from the context menu.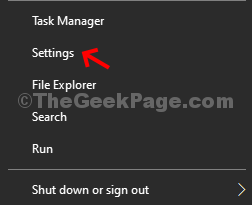 Step 2: In the Settings Window click on Network & Internet.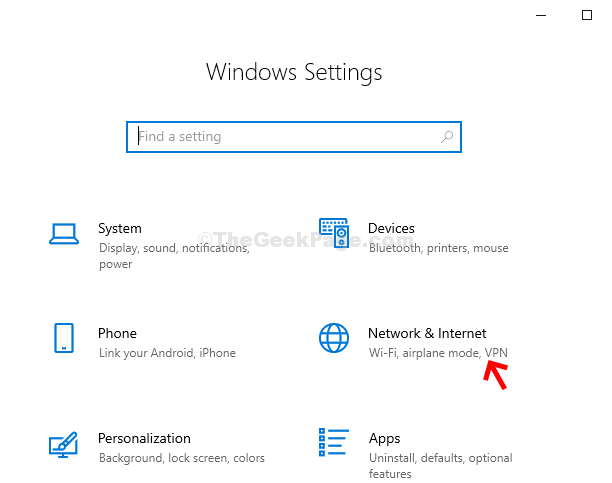 Step 3: In the next window, on the left side of the pane, scroll down, and click on the Mobile hotspot option. On the right side of the pane, scroll down, find Power saving, and turn it off.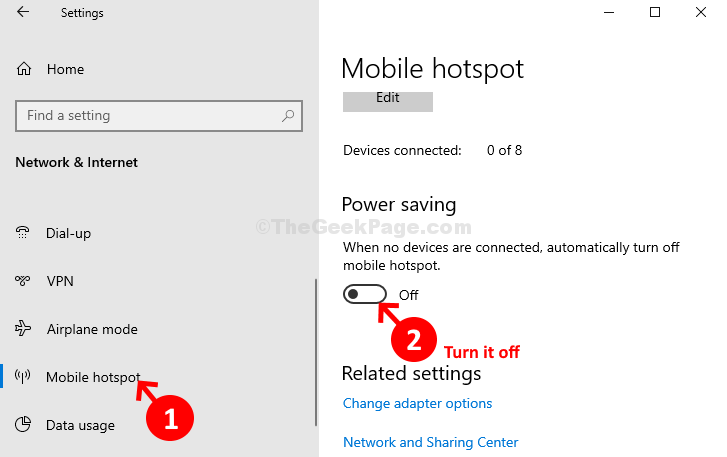 Once done, your Mobile hotspot should not turn off again, but if it still keeps turning off, try Method 2.
Solution 2 – Fix Mobile Hotspot Turning Off Via NCPA.CPL
Step 1: Press the Windows key + R together on your keyboard to open the Run box. Type ncpa.cl in the search box and hit Enter.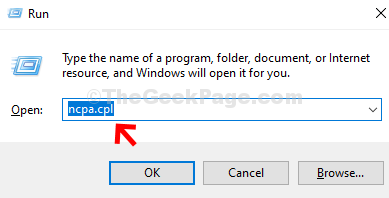 Step 2: It takes you to the Network Connections window. Right-click on the Local Area Connection – Microsoft WiFi Direct Virtual Adapter. Click on Properties.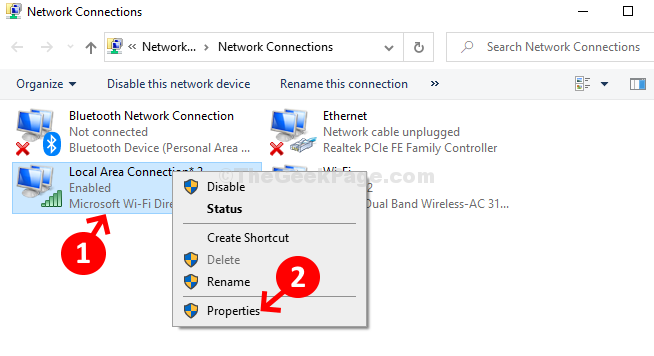 Step 3: Next, under the Networking tab, click on the Configure button.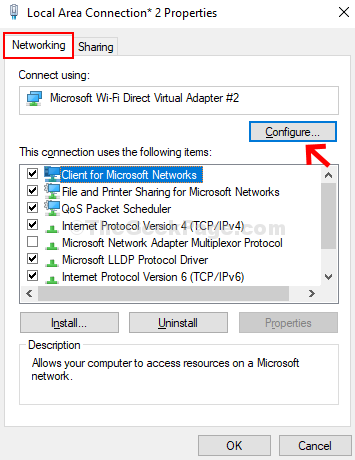 Step 4: In the next window, select the Power Management tab, and uncheck the Allow computer to turn off this device to save power. Press OK to save and exit.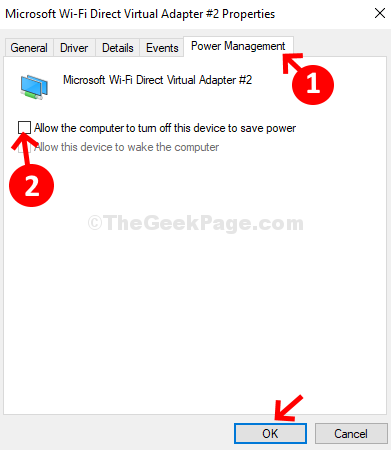 That's about it! And, your WiFi hotspot turning off issue should be solved now.
Solution 3 – Fix Mobile Hotspot Turning Off Via Registry
1 – Open RUN panel by hitting Windows and R key
2 – Type regedit in it and click OK
3 – Go to the path below
HKLM\System\ControlSet001\Services\ICSSVC\Settings
4 – Now, in the right side , do a right click on an empty space and choose Dword > New (32 bit) value

5 – Now, name it PeerlessTimeout
6 – Double click on it and set the value data to 120 and click OK
7 – Reboot